Range Rover PHEV SUV
"The scope for all-electric travel makes the Range Rover PHEV even more relaxing to drive than conventionally powered models"
Pros
More luxurious than standard car
Great performance
Low CO2 emissions
Cons
Expensive to buy
Unproven reliability
Poor economy on longer drives
The Range Rover PHEV is a plug-in hybrid luxury SUV that goes up against the Volvo XC90 T8 Twin Engine, Audi Q7 e-tron, Mercedes GLE 500e and hybrid versions of the latest Porsche Cayenne. The PHEV is powered by a 2.0-litre petrol engine an electric motor, which together produce 399bhp – enough for a 0-62mph time of 6.4 seconds, a claimed 101mpg and impressive 64g/km of CO2.
Like other models in the range, the PHEV was updated for 2018 with a grille inspired by the smaller Range Rover Velar (which also conceals the car's electrical charging port) and a restyled bumper. Revised rear lights and tailpipes complete the look around the back, but the changes inside are more striking. Here, Land Rover's latest dual-screen infotainment system stars, along with wider, more supportive seats.
The PHEV's 31-mile all-electric range is possible after a three-hour charge from a 32A wall box. It means luxury SUV buyers who spend most of their time in town or on short journeys finally have the option to travel emissions-free in a Range Rover. Silent running makes what is already a highly luxurious car even more so, but the car's 2.0-litre engine feels gruff when it kicks in – this is not the best Range Rover for longer journeys as a result.
More reviews
Car trim reviews
In-depth reviews
The low CO2 figure is what really gives the PHEV its appeal – a low 14% Benefit-in-Kind (BiK) rating means company-car users who can choose a Range Rover will save a fortune in tax compared to the 37%-rated diesels.
MPG, running costs & CO2
Short journeys can be completed fuel-free, but economy dips on longer runs
The Range Rover PHEV's headline 101mpg economy figure is impressive for a 2.5-tonne SUV, but it's important to note that real-world mixed driving will see this drop significantly – especially if you end up depending on the 2.0-litre petrol engine on a longer trip, or get out of the habit of regularly plugging in. Unlike some plug-in hybrids, the Range Rover offers no way of charging the battery from the petrol engine.
Average CO2 emissions figures sit at 64g/km, meaning first-year road tax is just £15 – but thanks to the PHEV's hefty asking price, you'll have to pay a yearly £310 surcharge for five years thereafter, on top of the £130 base rate for alternative-fuel vehicles – a total annual bill of £440.
However, those low emissions bring London Congestion Charge exemption and a low BiK rate of 13%, and this Benefit-in-Kind tax saving really cements the PHEV's financial case. Company-car users will pay far less with one of these than the 37%-rated TDV6 diesel.
The Range Rover PHEV is covered by Land Rover's three-year/unlimited-mileage warranty. Details of battery-specific warranties aren't available at present.
Engines, drive & performance
Electrified power brings impressive performance for an SUV
The Range Rover PHEV is powered by a 2.0-litre four-cylinder petrol engine and an electric motor that's fed by a 13.1kWh battery. Together, the two produce 399bhp, and thanks to the electric motor's low-down power, acceleration off the line is impressive: 0-62mph takes just 6.4 seconds, which is slightly faster than the V8 diesel-powered Range Rover.
All-electric EV mode locks the petrol out entirely for up to 31 (claimed) miles, but parallel hybrid mode enables the PHEV to switch between both engines as necessary. In this mode, you can choose to 'save' the battery's power for use later in the journey, and you can use a 'predictive energy optimisation' setting to pick a GPS-defined route to your destination that maximises fuel economy.
Partnership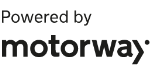 Need to sell your car?
Find your best offer from over 5,000+ dealers. It's that easy.
When running on electricity alone, tthe PHEV pulls away in near silence and responds quickly when you put your foot down. If you're ambling around in urban traffic, the transition from electric to petrol mode is almost unnoticeable, but heavy acceleration can provoke a frustrating delay – the petrol engine doesn't kick in quite as immediately as you might like. It's also worth mentioning that, when pushed hard, the small four-cylinder petrol engine is rather noisier than the six and eight-cylinder petrol and diesel engines found elsewhere in the range.
Reassuringly, Land Rover claims the hybrid powertrain hasn't detracted from the Range Rover's inherent off-road ability – EV power can be be delivered through all four wheels, which helps with off-road response and control. Land Rover's Terrain Response 2 system (which allows different driving modes to be selected to optimise the car for different conditions) has had a Comfort mode added, which deals very well with poor-quality roads.
Interior & comfort
Business as usual: plush, relaxing and packed with technology
Few luxury SUVs can match the 'full-fat' Range Rover for sheer luxury and the PHEV version is no exception, particularly since its update early in 2018. Like other new Range Rovers, the PHEV gets a double-screen infotainment system, which debuted in the Range Rover Velar. It's good to use and looks great, but a major omission is the lack of Apple CarPlay and Android Auto connectivity.
The usual swathes of leather and wood remain, but things have become even more luxurious as part of the Range Rover's update for 2018. Thicker windows and noise-cancelling technology help keep things quiet, while wide memory-foam seats can be had with improved massage functions.
Rear-seat passengers can be treated to 'Rear Executive Class' seats, which bring heated arm and footrests and reclining capability and there's the option of a gesture-operated sunblind for the panoramic roof.
Practicality & boot space
Interior space suffers slightly, but the Range Rover is still practical as a hybrid
As with many cars of this type, the Range Rover PHEV sacrifices a little interior space in the name of electrification; Land Rover claims boot space is reduced by up to 98 litres, with the boot floor raised by 46mm. Despite this, the Range Rover remains a practical proposition, not least because of its formidable size. Passenger space is limousine-like – especially in long-wheelbase versions – and there's room for four or five adults to get comfortable. The boot remains vast, although not quite as accommodating as in conventionally powered models.
Range Rovers are naturally suited to towing and the PHEV bucks the hybrid trend by following suit; despite its electrified powertrain, its maximum tow weight is only 1,000kg less than the 3,500kg offered by the TDV6 and TDV8 short-wheelbase diesel models.
Reliability & safety
The Range Rover PHEV is as-yet unproven in both areas
The new Range Rover – and this PHEV version – are too new to have featured in our Driver Power 2017 survey, but Land Rover itself finished 24th overall out of 27 manufacturers. A quarter of owners surveyed said they'd had problems with their new models. With plenty of new technology, the Range Rover PHEV is something of an unknown quantity in this respect. Time will tell if Land Rover's reliability record improves.
The 2018 Range Rover hasn't been crash-tested by Euro NCAP, but the pre-update car (tested in 2012) scored the full five stars, with a 91% adult occupant rating, 84% child occupant rating, 63% pedestrian rating and 86% safety assistance rating. It's highly likely that the current car is just as safe, if not more so. Standard driver-assistance features include cruise control with a speed limiter, autonomous emergency braking (AEB) and lane-departure warning.
Price, value for money & options
As with other Range Rovers, the PHEV is pricey but well-equipped
With prices starting at around £86,000 for a short-wheelbase PHEV in Vogue trim and climbing to nearly £170,000 for a long-wheelbase SVAutobiography model, it's safe to say that the plug-in hybrid Range Rover is an expensive car to buy.
Whether or not it represents good value for money is a matter of perspective – in its most special trim levels, it's hard to find an SUV that's more luxurious this side of a Bentley Bentayga. By way of contrast, the Audi Q7 e-tron starts at around £66,500 and the Volvo XC90 T8 starts at around £62,505. It's clear that Land Rover is pushing its top-flight Range Rover into the upper end of the market.
All models get air suspension and Land Rover's clever Terrain Response 2 system, which incorporates features like hill-descent control. A fixed panoramic sunroof, automatic headlights, tyre-pressure monitoring system, a powered tailgate and a 12.3-inch infotainment system all feature, as does sat nav and a useful 4G wi-fi hot spot.
As expected, the options list is long, varied and expensive – highlights include 20-way heated and cooled front seats (with heated and cooled reclining rear seats), a Meridian hi-fi system, adaptive cruise control with queue assist (standard on Autobiography and SVAutobiography models) and the Cold Climate Pack, which includes an extra-large washer bottle and four-zone climate control that can be operated remotely or on a timer – perfect for those in colder areas of the British Isles.