Mazda RX-8 coupe (2003-2010)
"The Mazda RX-8 is a four-seater coupe that's surprisingly spacious and hugely entertaining to drive, but running costs will hit your wallet hard"
Pros
Makes a cheap used buy
Sharp driving dynamics
Surprisingly roomy
Cons
High running costs
Small boot
Requires frequent servicing
The Mazda RX-8 was never intended as a direct successor to the legendary Mazda RX-7 sports car, but it quickly gained a similar following. The 'Wankel' rotary engine continued to earn fans thanks to its uniquely smooth power delivery; the RX-8's precise handling drew praise from the press and its unusual rear-hinged additional side doors were an appealing quirk.
Those doors make it unusually practical for a sporty coupe, with easy access to a pair of surprisingly accommodating rear seats. The interior was ergonomically designed and free of many of the flaws that can compromise comfort in a sports car. Rivals for the RX-8 included the BMW 3 Series Coupe, Renault Laguna Coupe and Volkswagen Scirocco.
The unconventional rotary engine was the main talking point of the RX-8. Mazda is the one company that has retained a devotion to the rotary engine since the 1960s. Though the engine only displaced 1.3-litres, its mechanical efficiency is greater than normal piston engines and enabled it to produce either 189 or 228bhp, depending on the model.
The compact size of the engine went hand-in-hand with its low weight, which in turn made for terrifically agile handling. The cornering performance was delivered without Mazda needing to make the suspension too firm, so the ride was a lot smoother than many other coupes. The RX-8 still stands up against newer cars when it comes to driver involvement.
RX-8 production ended six years ago and the last UK imports stopped well before then, but the RX-8 remains a good-looking and very fun car to own, and isn't too expensive to buy. However, it's fair to say that an RX-8 should never be bought on impulse. eBay is littered with cars requiring replacement engines or major repairs, and a large number of RX-8s have been the victims of cheap, low-quality modifications.
It should also be remembered that both RX-8 models have comparatively high fuel consumption, and the engine will need regular oil top ups – a drawback of the rotary engine. It was the car's poor economy and high CO2 emissions that saw it withdrawn from sale in Europe in 2010.
The RX-8 is undoubtedly one of the most interesting sports coupes to have been released in recent years, but the Toyota GT 86 offers a very similar recipe of low weight and fantastic handling, at is much less daunting as an ownership proposition. The Audi TT is another stylish, high-performance alternative, though it can't offer quite the same raw thrills of the Mazda and Toyota.
MPG, running costs & CO2
High fuel and oil consumption will hit your wallet
The RX-8 is known to be very costly to run thanks to its thirsty rotary petrol engine. Two power outputs were available and even the lesser of the two, the 189bhp model, can only manage 26.7mpg. The 228bhp version claims fuel economy of 25.2mpg but in truth neither regularly manages much more than 20mpg.
Not only does the car use plenty of fuel but it also produces significant amounts of CO2, with the 189bhp model releasing 267g/km and the 228bhp RX-8 generating 284g/km. These figures mean both cars sit in the top tax bracket, which results in an annual tax bill of £505.
Partnership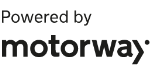 Need to sell your car?
Find your best offer from over 5,000+ dealers. It's that easy.
Not only is the RX-8 engine expensive to keep fuelled and taxed, it also gained a reputation for failing catastrophically. This was usually very expensive to fix and often required a replacement engine. With today's workshop costs, this often renders the earliest, higher-mileage cars uneconomical to repair. Major problems aside, the engine also needs around a litre top-up of oil every 1,000 miles.
Although most independent garages should be able to carry out basic servicing and repairs, anything more serious may require the support of your local Mazda dealer or a RX-8 (or rotary engine) specialist. Main dealers will be more expensive, but you may have to travel a long way to find a specialist.
Engines, drive & performance
Few cars are as entertaining as the Mazda
With the costs and mechanical fears of RX-8 ownership enough to put many people off, those who find a good example, drive it with respect and maintain it properly will enjoy ownership of one of the finest cars to drive of its generation.
The Renesis engine of the RX-8 was a development of Mazda's long-running series of Wankel rotary engines, which work on a different mechanical principle to normal piston engines. The compact nature of the engine, along with its light weight, meant it could be positioned in such a way as to make the car brilliantly agile. The steering is direct and precise, and the rear-wheel drive layout should please purists. All RX-8s have a limited-slip differential, which is designed to increase grip and stability when cornering.
The power delivery and unusual sound of the rotary engine makes accelerating in the RX-8 a unique and enjoyable experience. The 189bhp model is capable of 0-62mph in 7.2 seconds, while the top-of-the range 228bhp model takes 6.4 seconds.
Interior & comfort
The Japanese coupe is a surprisingly comfortable long distance cruiser
There's little doubt that the RX-8 interior now looks a little dated and the materials used are of a far lower quality than what we have grown to expect from newer Mazdas. The RX-8 still feels sporty inside though, with racy dials, a stubby gearstick and supportive sports seats.
The RX-8's suspension is undoubtedly firm but it isn't so uncompromising that the car crashes over every imperfection in the road surface. That combined with a well insulated cabin means the car is surprisingly comfortable and refined – it's actually a good motorway cruiser when required.
Practicality & boot space
All occupants get decent head and legroom
Despite the RX-8's sporty style and shape, the car is more practical than it looks thanks to rear-hinged back doors. Although they can only be released when the front doors are open, they make access to the rear seats much easier than in a normal coupe where you'd have to fold the front seats forward and clamber in through the front doors. There are only four seats in the back, as a centre console runs the length of the cabin including over the rear bench where a middle seat would otherwise be, but headroom is good. The RX-8's main weakness in practicality terms is the boot, which is fairly small at 290-litres and has quite a narrow opening.
Reliability & safety
Rotary engine has a thirst for oil as well as petrol
As mentioned earlier, the RX-8's rotary engine is a very specialist component and regularly checking its oil level will form an important part of ownership, as it uses more than a conventional engine.
Neglecting to do this is likely to make an engine failure much more likely. The car was never crash-tested by Euro NCAP but it does come with traction control, stability control and plenty of airbags.
Price, value for money & options
Few cars serve up as much performance and style for the price
Having been depressed by the high running costs of the the RX-8, the low prices on the used market can be deceptive – and act like a magnet to attract people who will skimp on maintenance. In actual fact, it's well worth paying a little more for an RX-8 with a good, main-dealer history and a record of proper maintenance. This can't be a guarantee against problems in the future but it does offer peace of mind that measures have been taken to prevent them.
The used RX-8 market is flooded with cars described as track-day projects and examples wearing poorly finished bodykits and aftermarket wheels. It's quite possible that these cars have been subjected to plenty of hard driving over the years, so we strongly recommend buying from a Mazda Rotary specialist who will be able to confirm the history and condition of the car.
All RX-8 models come with a BOSE stereo, Bluetooth telephone connectivity and part-leather Recaro sport seats.