New Vauxhall Astra 2015: full details
Price, release date and full specifications list for the latest generation of the mid-size hatchback has been revealed
The new Vauxhall Astra hatchback was launched at the 2015 Frankfurt Motor Show. The new car showcases a sleek design, more technology and more efficient engines.
It's another model in Vauxhall's current flurry of new car launches, which includes the Vauxhall Corsa supermini, Vauxhall Viva city car and Vauxhall Adam S hot hatchback.
Vauxhall says the new Astra takes design cues from the Opel Monza concept car – albeit in a watered-down form.
Vauxhall also claims that on average around 130kg has been shaved off the weight of the new car compared to its predecessor – in some versions as much as 200kg. That means the new Astra is more fuel-efficient and handles better than the old model. We explain all of this in our full Vauxhall Astra review.
Inside, Vauxhall has made a concerted effort to improve the quality of the dashboard and interior. Loads of technology has been added, including an updated version of the brand's IntelliLink infotainment system, which includes both Apple CarPlay and Android Auto systems for interfacing with your smartphone.
Glare-free IntelliLux LED headlights are also available and the new Astra is the first all-new model in the Vauxhall range to feature GM's OnStar 'connected car' service.
Since the Astra name was originally launched more than 35 years ago, around 2.9 million examples have been sold.
New Vauxhall Astra 2015 engines
The previous Astra's engine range was starting to show its age, so fortunately, the new model can be fitted with the brand's latest 1.4-litre turbocharged petrol, which provides a healthy 143bhp and weighs less than the old 1.4-litre petrol.
A smaller 1.0-litre three-cylinder petrol engine, similar to the one used in the Vauxhall Corsa, is available, along with the 'Whisper Diesel' engine from the Vauxhall Insignia.
Horsepower in the new Astra ranges from 99 to 197bhp, depending on the engine.
Interior
As with the Corsa, the new Astra has a vastly improved interior. Quality materials like soft-touch, rubberised plastics and classy gloss trim have been used, and thanks to a larger touchscreen infotainment system than before, the dashboard layout is a lot tidier, too.
That touchscreen system is an updated version of Vauxhall's IntelliLink that includes both the Apple CarPlay and Android Auto phone connection software – something Vauxhall claims is a first on a "mainstream" production car.
Equipment and specifications
A whole host of safety kit is offered in the new Vauxhall Astra, including lane-keeping assistance, traffic-sign recognition, blind-spot monitoring and active parking assistance.
Alongside this suite of safety kit, Vauxhall has fitted its OnStar 'connected car' service to the Astra. This can be used to contact the emergency services in the event of an accident, or a member of the OnStar advisory team to get roadside assistance in the event of a breakdown. The operators can help with technical queries and route planning, too.
The new Astra also features glare-free LED headlights. Named IntelliLux by Vauxhall, these lights detect the presence of other cars and adjust their beams accordingly; this means no glare for oncoming traffic and a much brighter road ahead for you. The LED headlights are said to have a longer life than the average halogen or xenon bulbs, too.
The new Astra has a similar range of trim levels to its predecessor, ranging from Design to SRi and Elite. The full specifications list can be found below.
Design
The new Vauxhall Astra takes design inspiration from the Opel Monza concept car seen in 2013. That car was a low-riding, two-door coupe with upward-opening doors, but the new Astra takes little details, such as the chrome bar on the front grille and a divided window pillar that makes the roof look like it's floating.
The new Astra is slightly smaller outside than the outgoing model, but thanks to clever packaging, it's actually bigger inside. Vauxhall has redesigned the seats to give passengers in the back an extra 35mm of legroom.
Price and release date
The new Astra is on sale now priced from £15,295. Vauxhall claims that the new model can be up to £2,200 cheaper to buy than the model it has replaced, which should keep the car competitive in the fiercely contested family hatchback class.
The Astra is an incredibly important new model for Vauxhall, as its predecessor has frequently figured among the top 10 best-selling cars in the UK.
The new Astra is being built at Vauxhall's UK plant in Ellesmere Port, where the Astra has been built since the first generation launched more than 35 years ago.
Full price list
Astra Design

16-inch alloy wheels
LED daytime running lights, 6 airbags
Air conditioning
R4.0 IntelliLink audio system with digital radio
7-inch colour touchscreen, USB & aux in
Bluetooth connectivity, multi-function trip computer
Cruise control and steering wheel controls
Electrically operated front and rear windows

From £15,295
Astra Tech Line (over Design)

Navi 900 satellite navigation system with 8 inch colour touchscreen and voice recognition
Leather steering wheel, adjustable front armrest

From £15,995
Astra Energy (over Design)

17-inch 10 spoke alloy wheels
Heated front seats and heated leather steering wheel

From £17,295
Astra SRi (over Design)

17-inch five twin-spoke alloy wheels
Driving Assistance Pack (front camera system)
OnStar, Sight & Light Pack
Sports seats, sports switch
Leather steering wheel
Front foglamps

SRi Nav also features Navi 900 satellite navigation system with 8 inch colour touchscreen and voice recognition (at extra cost)

From £17,895
Astra Elite (over Design)

17-inch multi spoke alloy wheels
Leather ergonomic sports seats with extendable seat cushions
Tilt and four-way electrical lumbar adjustment
Heated front and rear outer seats
OnStar, Sight & Light Pack
Electronic climate control
Front foglamps
Electrically foldable door mirrors
Two USB chargers for rear seat passengers

Elite Nav also features Navi 900 satellite navigation system with 8 inch colour touchscreen and voice recognition (at extra cost)

From £19,315
For more on Vauxhall's current range, visit Carbuyer's reviews page.
Want to know more about OnStar? Check out our beginners' guide to the connected car service.
The UK's top 10 best-selling cars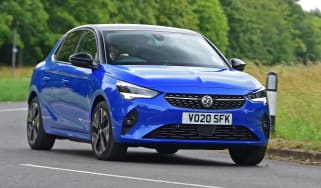 The UK's top 10 best-selling cars
Best cars for £15,000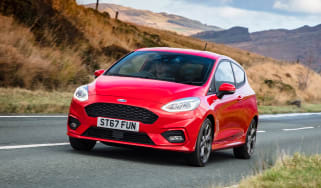 Updated Peugeot 5008 starts at £29,585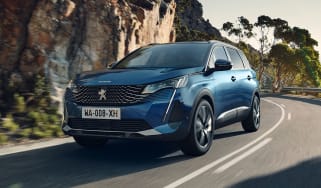 Updated Peugeot 5008 starts at £29,585
Cupra Formentor SUV review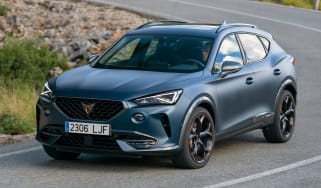 Cupra Formentor SUV review
2020 Volkswagen ID.3 hatchback: base model starts at under £30k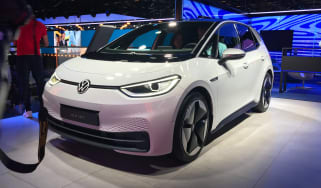 2020 Volkswagen ID.3 hatchback: base model starts at under £30k