2017 BMW 5 Series saloon: pricing and details revealed
Latest details, prices and specs released for new BMW 5 Series
The BMW 5 Series has long been the benchmark for driving fun, engineering quality and brand kudos in the executive class, winning it numerous awards and customers over the time it has been on sale.
With almost no compromise on the talents of the 5 Series saloon, but a larger, more practical boot, the BMW 5 Series Touring estate is also available. This does command a premium, costing around £2,000 extra, but this also translates to better residual values.
A high-performance BMW M5 will be targeted at enthusiasts when it arrives in 2018, while those after 5 Series traits with maximum affordability will most likely want the 520d diesel in SE trim level, costing from £36,410. In large part, this will be thanks to its fuel economy of up to 68.9mpg, along with low CO2 emissions making company-car drivers liable for a competitive 21% Benefit-in-Kind (BiK) rating.
There isn't a slow model in the 5 Series range, with even the 520d getting from 0-62mph in just 7.5 seconds in saloon guise, or 7.8 seconds as a Tourer estate.
Drivers who favour petrol will need to spend just over £40,000 for the BMW 530i saloon, or find an attractive leasing option. Long-time enthusiasts of the brand who covet the smooth power delivery of a six-cylinder engine will need to look even higher in the model range, picking the diesel BMW 530d or petrol BMW 535i.
Not only are the majority of BMW engines getting smaller and becoming turbocharged, the manufacturer has dropped the manual gearbox from the 5 Series altogether. Given the lack of customers seeking one, this is understandable, but anyone who specifically wants a manual in their executive saloon will need to look at alternatives like the Audi A6 or Jaguar XF.
The BMW 5 Series will cost £140 a year in road tax, unless it costs more than £40,000 (with options included), in which case annual road tax is £450 for years two to six of ownership and £140 a year thereafter.
The new 5 Series saloon is bigger in every way than its predecessor, providing more interior space and a larger boot. It will also include semi-autonomous driving technology, LED headlights and the latest generation of BMW's iDrive infotainment system. Despite this increase in size, the new car is also up to 100kg lighter than its predecessor, helping to improve ride, handling, performance and, above all, running costs.
Initially, the saloon will come with a choice of two diesel engines and two petrols, plus a petrol-electric hybrid, which will be the first BMW to be badged 'iPerformance'.
BMW will offer four-wheel drive on just about every 5 Series version, excepting the hybrid.
The new 5 Series will be competing against rivals such as the new Mercedes E-Class, Volvo S90,the Audi A6, Jaguar XF and the Lexus GS.
The new BMW 5 Series is on sale now. Read our full review here.
New BMW 5 Series styling
So far, we've only seen the new 5 Series as a saloon and it's both wider and taller than the outgoing model. It's longer, too, thanks to an extended wheelbase (the distance between the front and rear wheels). It's clear that the latest version has seen more of a style 'evolution' than 'revolution'. Familiar BMW design cues remain, including the famous twin-kidney grille with the twin circular headlights on either side. BMW's signature 'Hofmeister kink' – the small, straight section where back of the rear passenger window meets the car door – is also present.
Several styling elements are borrowed from the latest BMW 7 Series. These include the vents behind the front wheelarches and the way the headlight clusters bleed into the front grille, while the bonnet and rear panels are heavily creased. At the back of the car, the LED lights are grouped in the 'L' shape increasingly featured on BMW models.
Partnership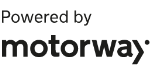 Need to sell your car?
Find your best offer from over 5,000+ dealers. It's that easy.
The changes aren't purely for aesthetic reasons, either: BMW claims they help the new 5 Series to be one of the most efficient cars in its class by reducing its aerodynamic drag, improving fuel economy and lowering CO2 emissions. The exterior refinements will also reduce wind noise at high speeds.
Interior
As with the exterior, the inside of the new BMW 5 Series has been tweaked rather than completely redesigned. However, in a bid to outclass its rivals, the interior is far more luxurious than previous generations of 5 Series. There are higher-quality materials on show, while the longer wheelbase means there's more space for rear passengers than they've had in any previous 5 Series.
There's also a bit more room in the boot, which has 530 litres of luggage space compared to the previous model's 520 litres. This puts it on a par with the boot in the Audi A6 saloon, but it's still a little smaller than those of the Mercedes E-Class and the Jaguar XF.
Up front, there's a, 10.25-inch colour screen for the iDrive infotainment system, which will feature wireless Apple CarPlay connectivity. This allows you to use the car's infotainment system to control certain features on your iPhone – the fact that it connects wirelessly is a first for any production car in the UK. SE, Luxury and M Sport trim levels will continue.
Technology
As well as taking inspiration from the 7 Series' styling, the 5 Series uses some of the luxury saloon's clever technology to enhance its own high-class feel, including mid-air hand gestures for answering phone calls and adjusting the stereo settings, and autonomous parking. The 5 Series will also be available with BMW's Steering and Lane Control Assistant, which uses sensors, cameras and radar to allow the car to drive itself in a motorway lane at speeds of up to 130mph.
Meanwhile, the Crossroads Warning system alerts you if another vehicle is about to pull out in front of you and pre-conditions the brakes for an emergency stop; it will then perform the stop for you if you don't react in time.
The new 5 Series will also be available with BMW's Integral Active Steering, a four-wheel steering system that turns the rear wheels in the opposite direction to the front wheels in order to boost agility without compromising high-speed stability.
Engines & running costs
To start with, the new BMW 5 Series is offered with a choice of two petrol engines and two diesels. A petrol-electric hybrid and an eco-friendly Efficient Dynamics model will soon be offered, followed by high-performance petrol V8 which will sit below the M5, although it's not confirmed whether the V8 will be available in the UK.
The diesels are likely to prove most popular with UK buyers, though. The 520d Efficient Dynamics is the most economical. Its 187bhp 2.0-litre engine and eight-speed automatic gearbox combine with other efficiency-related features to achieve up to 72.4mpg, according to BMW, while CO2 emissions stand at 102g/km. This model sits in the 20% company-car tax band and, if you register yours before the new road-tax system comes into force on 1 April, it will will cost just £20 a year in road tax.
Another diesel option is a 3.0-litre, six-cylinder 530d that produces 261bhp and can sprint from 0-62mph in just 5.7 seconds, but you'll pay for the power with higher running costs as well as a higher list price. This will become even more true if you specify four-wheel drive.
The two petrol models are a turbocharged 2.0-litre four-cylinder 530i and a turbocharged 3.0-litre six-cylinder 540i. Both are fast, producing 248bhp and 335bhp respectively, but they're considerably more expensive to run than the diesels, and adding four-wheel drive to them makes them more so.
At the top of the efficiency table, meanwhile, is the new 530e iPerformance hybrid. This combines a 2.0-litre four-cylinder petrol engine with an electric motor, and BMW says it'll be capable of returning 141mpg while emitting just 46g/km of CO2, which means it's currently exempt from the London Congestion Charge and from road tax. At the same time, it has 248bhp that can propel the car from 0-62mph in 6.2 seconds. BMW also claims that it'll be able to drive for 28 miles on electric power alone.
At the other end of the scale is the M550i xDrive model, which uses a turbocharged 4.4-litre petrol V8 that send the car from 0-62mph in 4.0 seconds. You'll have to pay for that performance, however, with fuel economy of 31.7mpg and at least £295 a year in road tax; this may change after the VED changes in April 2017.
New BMW M5
Two engines are being considered for the next M5: a revised version of the current 4.4-litre twin-turbo V8 and a heavily turbocharged six-cylinder. Either is likely to have well over 600bhp and, for the first time on an M5, to come with the option of four-wheel drive.
Prices and on-sale date
The most popular BMW 5 series model in the UK is likely to be the BMW 520d SE, whose price is set at £36,025, or £39,025 for the sporty BMW 520d M Sport version. The four-wheel-drive BMW 520d xDrive costs an extra £2,000
Next up is the BMW 530d SE at £43,845, or its sportier 530d M Sport counterpart at £47,135. Adding xDrive to the 530d brings the price up by £2,130.