New Fiat Fullback pick-up truck: price, specs & on sale date
New 2.4-litre diesel pick-up truck available to order from July
Full details of the new Fiat Fullback pick-up have been released today before it goes on sale later in the summer.
The Fullback is the company's first attempt at a pick-up and Fiat has been able to base the truck's mechanicals on the well-established Mitsubishi L200.
When the new Fullback goes on sale in July, it'll be up against rivals like the Nissan Navarra, Ford Ranger, Toyota Hilux and Volkswagen Amarok, as well as the forthcoming Renault Alaska and Mercedes GLT.
Prices will start at £20,995 (exclusive of VAT, road tax, registration or delivery) when it goes on sale in July, rising to £22,995 for top spec versions. Meanwhile, you'll have to fork out at least £24,395 for a version with an automatic gearbox
The eagle-eyed among you will notice that the similarities between the Fiat Fullback and the Mitsubishi L200 don't stop with the mechanical parts. Its styling is very similar to the Japanese pick-up, with very similar light clusters and body panel treatments.
There's just one engine on offer – a 2.4-litre four-cylinder diesel that's available with either 148 or 177bhp. Entry-level SX version are only available with the 148bhp version, while LX models only come with the more powerful engine.
Four-wheel drive is standard across the range, as is a six-speed manual gearbox, although top-spec models are available with a five-speed automatic gearbox as well. Fuel economy ranges between 44.2mpg on the entry-level model down to 42.8 on the manual LX model and 39.2 on top-of-the-range automatic version. This means CO2 emissions of 169, 173 and 189g/km respectively and therefore road tax bills of £210 for the manual models and £270 for the auto. This equates to Benefit-in-Kind (BiK) company car tax contributions of 33, 34 and 37% respectively.
You won't be able to specify a single-cab version in the UK, with all models being five-seater double-cabs as standard. Entry-level SX models come with remote central locking, electric windows, Bluetooth, 16-inch alloys, DAB radio, air-con, cruise control and some interior leather trim.
Top-spec LX models add keyless entry and go, full leather upholstery, 17-inch alloys, dual-zone climate control, bi-xenon headlamps and tinted glass. These models also get an infotainment system controlled from a dash-mounted 6.1-inch touchscreen (seven inches on the automatic version). This includes DAB radio, Bluetooth connectivity and sat-nav as standard, while LX models also come with comfort-orientated 'Touring' suspension for greater ride comfort.
Of course carrying capacity and maximum towing loads are of vital importance to pick-up truck buyers, and the Fullback will tow a maximum of 3,100kg on an un-braked trailer (2,700kg for SX versions). Load capacity in the 1.52-metre long bed is one tonne exactly.
Orders for the Fiat Fullback open on 4 July this year, with the car appearing in showrooms at the same time.
Top 10 best cheap-to-run cars 2022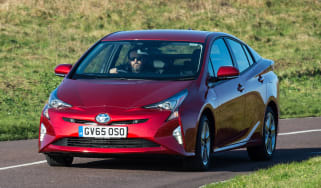 Top 10 best cheap-to-run cars 2022
UK road tax 2022: VED tax rates and bands explained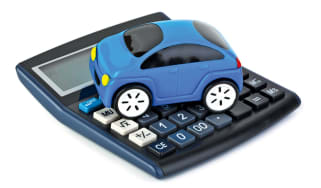 UK road tax 2022: VED tax rates and bands explained
Next Nissan Micra will be retro-inspired electric supermini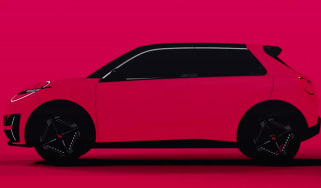 Next Nissan Micra will be retro-inspired electric supermini