Things you need to know today: Wednesday 20 January
No end for cheap car finance deals; DeLorean story revived in new book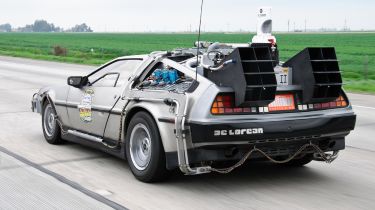 1. Emissions: 95% of diesels produce excess emissions
New tests have shown 95% of diesel-engined cars exceed the European Union's nitrous oxide (NOx) emissions regulations. The tests were conducted in a lab, but simulated realistic driving conditions, unlike the EU tests. Consumer publication Which found only 5% of the diesel-engined cars it tested would meet the current rules on emissions. It also found that 65% of petrol-engined cars also emitted more pollutants than permitted under current rules. The tests draw into sharp focus the flawed nature of EU emissions tests, which require that cars are able to meet certain emissions targets when driven under a specific set of circumstances.
2. No rise in interest rates is good news for car buyers
The Governor of the Bank of England, Mark Carney, has put off an expected rise in interest rates. Some analysts are now predicting they'll remain at present levels until mid-2017. Despite warning as long ago as 2014 that interest rates would have to rise, Mr Carney cited collapsing oil prices as one reason for the delay. While this may be bad news for savers, it's good news for car buyers and owners: with as many as 75% of us buying our cars on finance, a freeze on interest rates means no rise in monthly payments, while also ensuring the credit offers available on new and used cars remain attractively affordable.
3. DeLorean story revived in 'Gull' by Glenn Patterson
Most of us are familiar with the DeLorean DMC 12 whether we know it or not – it was the gull-winged stainless-steel sports car used in the Back To The Future films. Now, a Northern Irish author has written a partially fictionalised account of the car's production. The DeLorean story provides rich material: an enormous new factory was built for the car's production in Belfast at the height of the Troubles; some of the firm's $175 million development costs came from celebrity backers like Sammy Davis Jr. and Johnny Carson; the car's charismatic designer, John DeLorean, was notoriously involved in (though not convicted for) an FBI drugs sting while trying to raise funds for the faltering project. Glenn Patterson has written a compelling and affecting novel based on this story, with embellishment only where necessary. As the author himself says in the book's opening pages: "I made this all up, apart from the bits you just couldn't."
4. Rolls-Royce within reach
For those who aspire to a life of luxury and indulgence, but come up short when it comes to the necessary millions, H.R. Owen may be able to help. The prestige car retailer is expanding its Chauffer Drive rental fleet to include the Rolls Royce Phantom and Ghost – both with an extended wheelbase, naturally. The brace of Rollers are supplied complete with chauffer and can be rented by the hour, day or week. They'll be in good company – H.R. Owen's fleet of rental cars includes the Maserati Quattroporte and Lamborghini Huracan. For drivers who'd rather experience their luxury motoring first-hand, you can rent these cars to drive, rather than just be driven in. The price? Anything from £65 an hour for a chauffeured Maserati to just under £11,000 for a week driving the Phantom.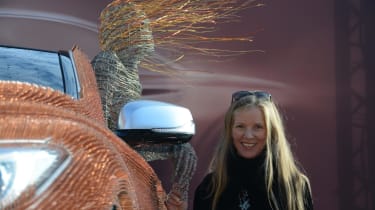 5. Infiniti as a work of art
Infiniti has been working with artist Rachel Ducker to turn its new Q30 premium hatchback into artwork. Over 48,000 copper tacks have been laboriously applied to the Q30, to accentuate the car's already striking lines. The Q30, which took 666 hours to decorate, will be displayed until Saturday at the London Art Fair, which Infiniti is sponsoring.