Infiniti Q30 hatchback review (2016-2019)
"The Infiniti Q30 has its own unique style, offers plenty of comfort and kit, but is too expensive"
Pros
Competitive efficiency
Interesting design
Good safety tech
Cons
Cramped cabin
Higher trim levels expensive
1.5-litre diesel feels sluggish
Infiniti's decision to withdraw from the European market in early 2020 will come as no surprise to some. When the Infiniti Q30 was launched in 2016, it was intended to conquer the compact luxury car market and simultaneously turn around the brand's fortunes in Europe. Unfortunately, interest in the car was disappointing - just two years later, in 2018, Infiniti's total UK sales stood at 750 cars.
Although Infiniti is a relatively unknown name in Europe, it has enjoyed success in the USA and has been present in the UK since 2008. It's backed by the might of Nissan, and the Q30 also had mechanicals from Mercedes in its favour. The car was built at the UK's Nissan plant in Sunderland alongside the Qashqai, Juke and Leaf.
The Q30 wasn't actually a bad car, it just didn't have a unique selling point and it was rather expensive to buy. It had a lot in common with the Mercedes A-Class, a car that is regularly a top 10 best-seller in the UK, but none of that car's badge appeal. Under the surface, both cars shared structural components, engines and gearboxes, as well as some interior details – and this helped to bring the Q30 up to the demanding standards of this competitive class. Its chief rivals were the Audi A3, BMW 1 Series, Lexus CT and Volvo V40.
The Q30 certainly has an identity all of its own. It has a slight raised ground clearance and its exterior panels are sculpted with sweeping curves and creases that catch the light, while the interior feels respectably upmarket and sturdily built. It's not quite as distinctive inside as out and can't quite match the interior of the A3 for quality, but it's comfortable, well-equipped and has a decent boot. Its sloping roofline is eye-catching, but does reduce internal headroom slightly – bad news for taller backseat passengers
Infiniti clearly opted for comfort rather than razor-sharp responses when designing the Q30. It's not as fun to drive as a 1 Series, but the suspension soaks up most road imperfections and it's quiet and relaxing to drive most of the time. The 1.5-litre diesel is a sensible choice and also fitted to numerous Nissan Qashqai and Renault Kadjar models. There's also a choice of 1.6 and 2.0-litre petrol engines, or a 2.2-litre diesel, all of these with more power and the option of a seven-speed automatic gearbox.
As with rivals from Audi and BMW that are fitted with quattro and xDrive four-wheel drive systems respectively, range-topping versions of the Q30 can also send their power to all four wheels. There's also a rugged version called the Infiniti QX30 to take on models including the Volvo V40 Cross Country and Mercedes GLA.
Pure, Luxe and Sport versions were offered from new. Entry-level Pure is well equipped with essentials such as air-conditioning and Bluetooth phone connectivity, as well as autonomous emergency braking. Luxe piles on the luxury with 'InTouch' navigation, climate control, cruise control and heated seats, while the Sport is distinguished by restyled grille, bumper and side skirts as well as 19-inch wheels, as well as a lower, stiffened sports suspension for sharper handling.
Partnership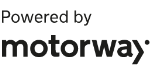 Need to sell your car?
Find your best offer from over 5,000+ dealers. It's that easy.
You could also add a Tech pack to the Luxe and Sport trims, bringing DAB radio, active cruise control and blind-spot monitoring. It also included an 'around view' camera system and an automatic parking feature.
Despite its generous equipment, our biggest reservation with the Q30 at the time, was its high price. A number of versions exceed £30,000, a big ask for a hatchback, particularly one with no unique selling point. It's smart and comfortable, but so are its rivals. Because the Infiniti badge never achieved the brand kudos of Mercedes, the A-Class was always more likely to retain more value when it was time to sell.
However, standing out from a crowd is important to many and the Q30 is a relatively uncommon sight on the road. If you want to proudly go your own way in a luxury hatchback, the Infiniti could be for you.
MPG, running costs & CO2
Efficient diesel engines put the Q30 on an equal footing with rivals here
The Infiniti Q30 engine range kicked off with a 108bhp 1.5-litre turbodiesel that's claimed to return up to 72.4mpg and emits as little as 103g/km of carbon dioxide (CO2) in Luxe trim. This earned it a low Benefit-in-kind (BiK) tax band. Those figures are quite tempting, but it's worth noting this engine can feel a bit breathless, so it's not really in keeping with the upmarket image of the rest of the car. We've driven this version and we managed to get 47mpg, which although some way short of the claimed figures, isn't too bad over a mix of driving.
The more powerful 168bhp 2.2-litre diesel wasn't much more expensive to run. That's down to its CO2 emissions of 115 to 116g/km, unless you also choose four-wheel drive, which bumps CO2 up to 127g/km. Petrol fans have a choice of turbocharged 1.6 and 2.0-litre power – the former making 120 or 154bhp and the latter 208bhp – but again, running costs won't be as low as either diesel. The 1.6-litre emitted from 133 to 140g/km of CO2, meaning a low BiK band, while the 2.0-litre puts out from 143 to 156g/km, resulting in medium rated BiK bands.
The optional seven-speed dual-clutch automatic gearbox was quite an expensive option but improves economy slightly. With the 1.6-litre turbocharged petrol engine it reduces fuel consumption from 47.1mpg to 48.7mpg. CO2 output also falls slightly to 134g/km dropping its BiK company-car tax rating further.
After the first year's CO2-based road tax (generally included in the on-the-road price), all Infiniti Q30s cost £145 a year to tax. Those with a list price (including options) of more than £40,000 are liable for an additional surcharge of £320 a year in years two to six, bringing the annual bill to £465 during that period.
Engines, drive & performance
There's a good range of petrol and diesel engines, but the Q30 isn't the most exciting to drive
Comfort was Infiniti's number one objective when developing the Q30, so it's understandable that it's no match for the BMW 1 Series when it comes to driver involvement. The entry-level petrol (120bhp) and diesel (108bhp) engines don't feel particularly lively and need to be worked hard, which clashes somewhat with the relaxed nature of the car. We prefer the more powerful alternatives in the form of a 168bhp 2.2-litre diesel and a 208bhp 2.0-litre petrol. The 1.5-litre diesel is fine around town, but it becomes quite noisy when you put your foot down. You'll find yourself putting your foot down a lot in this version, too, because it can feel quite slow.
Neither of the more powerful engines will improve the Q30's unremarkable handling, but they will at least ensure it gets from A to B pretty swiftly. The model with the sportiest demeanour, if not handling, is the Q30 Sport. It's available with a range of engines, the most powerful of which is a reasonably swift 208bhp turbocharged 2.0-litre petrol engine, with a 0-62mph time of 7.2 seconds. It's not quick enough to justify its price which puts it up there with genuine performance cars like the BMW M140i, Ford Focus RS, Volkswagen Golf R and the Audi S3. The Infiniti simply isn't as good to drive as these other models, either.
There's plenty of grip – more if you choose a model with four-wheel drive – but it's nowhere near as agile as its rivals. Unsurprisingly, the Sport model also gets firmer suspension, which not only fails to deliver a particularly enjoyable driving experience, but spoils the ride quality, too.
In common with many models in this class, there's a choice of six-speed manual and seven-speed dual-clutch automatic gearboxes. The six-speed manual gearbox is lifted straight out of the Mercedes A-Class on which the Q30 is based. It feels light and notchy and doesn't feel as nice to use as those fitted to the Audi A3 or BMW 1 Series.
When fitted to the 154bhp 1.6-litre car the automatic actually improves the 0-62mph time from 9.4 to 8.9 seconds. Left to its own devices, the automatic can feel somewhat lethargic, but it does at least react quickly and changes gears obediently when asked to in manual mode. As a point of comparison a Mercedes A200 with the same engine and gearbox combination is more than a second faster to 62mph thanks its lower weight.
At higher speeds, the Q30 is very relaxed, smooth and quiet, thanks to plenty of insulation. Bumps are well controlled, too, even if it's not quite as comfortable as a Volvo V40.
Interior & comfort
The Q30 has a genuinely plush and luxurious cabin, with plenty of kit
We've mentioned that the Infiniti Q30 was developed with comfort as a priority and that shows in the way it rides. We were impressed by its smoothness at motorway speeds, with little noise from the road surface despite chunky tyres on 18-inch wheels. Engine noise fades into the background, too, while the suspension feels soft and absorbent.
The interior design is also attractive. With Mercedes and Infiniti in a technical partnership, the Q30 is based on the Mercedes A-Class and you can see some evidence of this inside. Given current Mercedes interiors are so nice, that's no bad thing.
There's suede-effect roof lining and quality switchgear, contributing to a solid, upmarket feel. There's a touchscreen infotainment screen, although it's sunk into the dash as opposed to being tablet-like as in the Mercedes. Generally the layout is very similar to the A-Class but some plastics feel a little hard and cheap in comparison and a few of the controls aren't quite as easy to use.
There are three core trim levels available. Pure is the entry level and has air-conditioning, Bluetooth connectivity, automatic headlights, rear parking sensors and autonomous emergency braking, with 18-inch alloy wheels adding external distinction. The Luxe adds 'InTouch' navigation, climate control, cruise control and heated seats, as well as lane-departure warning and automatic wipers.
Sport cars are set apart by a restyled grille, bumper and side skirts as well as 19-inch wheels and have lower, stiffer sports suspension for sharper handling. There are also the Luxe Tech and Sport Tech trims, which add DAB radio, active cruise control and blind-spot monitoring to the regular equipment list. Both also offer an 'around view' camera and automatic parking.
One neat feature is active noise cancellation, which works in similar fashion to noise-cancelling headphones by transmitting noise at a certain frequency to drown out background sounds, is an option on Q30s with the 2.2-litre diesel engine.
Practicality & boot space
Reasonable boot capacity and cabin space mean the Infiniti Q30 does well here
Outright practicality is often shunted into second place by style in this class, but the Q30 is still likely to be used as a family hatchback by many buyers, so it should put in a decent showing. The Q30 isn't as big inside as a Volkswagen Golf, with headroom feeling comparatively tight both in the front and rear. The chunky rear window pillars contribute to a slightly cramped feel in the rear seats, too.
Boot space is 430 litres –slightly more than both the BMW 1 Series and Audi A3 and a good deal bigger than the Mercedes A-Class' 341 litres. Space inside is decent, too, although the sloping roofline may restrict headroom a bit for taller occupants.
Reliability & safety
There's not much reliability data to go on, but the Infiniti Q30 is reassuringly safe
Infiniti didn't appear in our 2019 Driver Power customer satisfaction survey – a reflection of the fact that there just aren't many Infiniti owners out there – but parent company Nissan was ranked just outside the top 10, in 11th place out of 30 brands.
The Q30 isn't likely to cause massive headaches for owners, even after the company has left Europe. With Q30 parts being shared across Nissan, Renault and Mercedes models, servicing your Infiniti in the coming years shouldn't be a painful experience, and it should prove relatively affordable when taken to Nissan dealerships.
The Mercedes A-Class on which the Q30 is based also didn't feature in the survey, but we'd expect reliability to be pretty good, as the Infiniti uses plenty of tried-and-tested components.
Safety-wise, the Q30 comes with all the latest technology, including parking assistance. blind-spot warning, forward collision warning, emergency braking, auto-dimming headlights and active cruise control, which automatically maintains a safe distance from the car in front.
The car was crash-tested by Euro NCAP towards the end of 2015 and achieved the full five-star rating. It scored 84% for adult occupant protection, 86% for child occupant protection and a particularly impressive 91% for pedestrian protection on its way to the maximum rating.
Price, value for money & options
More expensive than many rivals, the Infiniti Q30 isn't great value for money
Infiniti offers seven trim levels, with the entry-level referred to as Q30 SE. Premium models include a more luxurious and better-equipped interior, while the Premium InTouch adds features including sat nav and Premium Tech brings LED automatic headlights, Nappa leather seat facings and wooden trim.
Sport is a more driver-focused version that comes with sports seats as standard, plus a leather-wrapped, flat-bottomed steering wheel and sporty aluminium pedals, while Sport InTouch adds a navigation system.
The Q30's 2019 starting price of £21,315 was more than you would have paid for the cheapest BMW 1 Series or Audi A3, and it rises to £25,000 for mid-range models, all the way up to over £30,000 for the top-of-the-range Sport version. In this respect, the Q30 was not especially well priced compared to the competition.