Watchdog: £1,145 adaptive cruise glitch fixed for just £46
VW Golf owner refuses to pay dealer for "unnecessary" repair to hi-tech safety equipment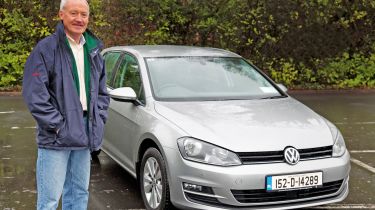 Clever tech such as adaptive cruise control (ACC) and autonomous emergency braking (AEB) often comes as an expensive extra on new cars, but few owners consider that it can also make for expensive repairs.
Ben Smith, from Dublin, Ireland, contacted Auto Express after Volkswagen quoted him 1,500 Euros (around £1,145) to replace the ACC on his 2015 Golf, which he believed wasn't even damaged. Having noticed an ACC warning light on his dash, Ben took his Golf to local dealer Frank Keane Volkswagen. It told him there'd been damage to the system, possibly from an impact.
Ben found this very surprising, as to his knowledge he'd never hit anything. "I explained to the garage that I didn't need the system repaired, as it wasn't important to me," he told us. "However, VW told me it couldn't disable the set-up, and because this was a serious road safety issue, it wouldn't let me drive the car away without signing a consent form."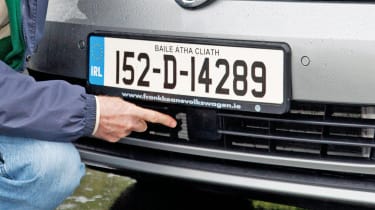 Unconvinced, Ben had his Golf towed to an independent garage for an alternative inspection. "I felt I was being forced by the dealer to have the fault repaired," he said.
The independent garage confirmed Ben's suspicions; there was no damage. Instead, the report – seen by Auto Express – stated that three sensor bracket retaining nuts had come loose, causing messages to appear. It also said the bracket VW claimed was broken was not the one found in the car. The fix cost Ben 60 Euros (£46).
Auto Express called VW Ireland to investigate. A spokesman told them: "On examining the vehicle it was noted that the ACC's left-hand lower mount was broken, along with a cracked camera." He also said of the independent fix: "Without repairing the vehicle as per manufacturer guidelines and calibration of the ACC system after replacement, the repair hasn't brought the vehicle back to manufacturer specification. VW cannot guarantee that the vehicle will operate as the manufacturer had intended."
Auto Express contacted Ben after two months, and he told us: "There have been no issues at all. I've used the ACC extensively since the repair." However, VW told us that in certain instances this may invalidate Ben's warranty.