Budget 2017: how will it affect you?
As the Chancellor announces the Government's financial plan for the UK, how will it affect the motorist? We explain the changes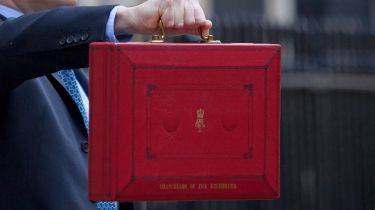 With £250m investment in public transport in the West Midlands having been confirmed earlier this month, mobility was already high on the agenda for the UK Government's 2017 budget announcement.
However, while public transport is a big concern for many, millions of Britons are more directly affected by the increasing cost of motoring. Not only has there been much discussion on the future costs of diesel in the UK, but it took a while before before most motorists understood the most recent road-tax reforms.
Read on to see what Chancellor of the Exchequer Philip Hammond announced for motorists in the 2017 budget.
Fuel duty
There will be no increase in duty on petrol or diesel, nor will there be an increase in the 2018 spring budget next April. This amounts to a freeze on fuel duty until the November 2018 budget at least.
Vehicle Excise Duty (road tax) and Benefit in Kind (BiK)
The only change announced to the Vehicle Excise Duty system will apply to new diesel cars sold from April 2018 onwards that don't comply with certain exhaust emissions standards.
The changes are based on the adoption of the new WLTP method of assessing fuel consumption and emissions and hinge on how a car performs in the Real Driving Emissions step 2 (RDE2) test. This indicates that a vehicles is able to meet Euro 6 emissions standard in real-world driving conditions, as well as in the laboratory.
Cars found not to meet the Euro 6 standard in the 'real-world' test will be subject to a one-band increase in Vehicle Excise Duty – but only for the first payment, which is usually rolled in to the 'on-the-road' price. Annual road tax payments, meanwhile, remain unchanged, and commercial vehicles are unaffected.
An important note is that 'real-world' RDE2 emissions measurement doesn't become mandatory until 2021. However, as Euro 6 emissions requirements stipulate NOx (nitrogen oxide) emissions of below 80mg/km, the new ruling could encourage car manufacturers to introduce RDE2 testing before that deadline, in order to prove their cars' compliance with the Euro 6 standard and qualify for a lower initial Vehicle Excise Duty payment in the UK.
From 2021, cars that the RDE2 test expose as not being Euro 6 compliant will be banned from sale in the UK – assuming rules don't change after leaving the European Union.
Separately, affected diesel cars face a 1% increase in Benefit-in-Kind (BiK) company-car tax from April 2018, too. Vans will not be affected.
Electric vehicle initiatives
In his Budget speech, the Chancellor said: "our future vehicles will be driverless, but they'll be electric first, and that's a change that must come as soon as possible for our planet". Supporting that statement, he announced £400m of funding for electric charging infrastructure, £40m towards electric charging research and development and £100m for plug-in vehicle subsidies.
Driverless vehicles were mentioned, but no fund was mentioned specifically for research into making them a reality on Britain's roads.
Severn bridge tolls cut
With this toll having been halved in the 2016 budget, 2017 has seen the Chancellor announce the complete suspension of tolls for the Severn river crossings before the end of 2018. The current charge to cross into south Wales is £3.30 for cars.
Transport infrastructure funding
With particular reference to supporting what the Government calls a 'Northern Powerhouse', the Chancellor has earmarked £1.7bn for a "transforming cities" fund. This aims to facilitate local authorities to distribute funding to transport initiatives as they see fit.
Also, £300m has been earmarked to ensure that the planned HS3 rail network will be properly integrated with cities in the north, and spending has been promised to provide online connectivity for passengers aboard Trans-Pennine rail services.
Additionally, £337m has been pledged to fund entirely new rolling stock to replace the 40-year-old equipment currently used on the Tyne & Wear Metro system.
Self-driving cars
The 2016 budget announced trials of self-driving 'trains' of lorries on the M6 in Cumbria, which continued into 2017, along with the trial of driverless cars on British roads.
Philip Hammond said of driverless vehicles that "nothing is more symbolic of Britain's technological revolution", but funding was only specifically earmarked for electric car charging infrastructure. Research into driverless cars falls under the government's National Productivity Investment Fund (NPIF) which has been expanded to £31bn.
Areas of Bristol, Coventry, Greenwich and Milton Keynes are already being prepared for the arrival of driverless cars, while Jaguar Land Rover is reportedly keen to start testing this technology on the roads around its West Midlands-based engineering centres.
New electric MG4 hatch to start at £25,995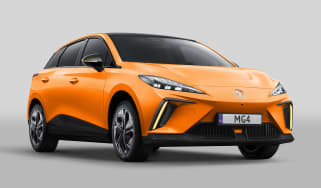 New electric MG4 hatch to start at £25,995
Kia EV4 SUV to take on the Volvo XC40 Recharge
Kia EV4 SUV to take on the Volvo XC40 Recharge
Best new car deals 2022: this week's top car offers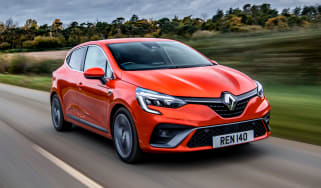 Best new car deals 2022: this week's top car offers