Expect 10 new Mercedes EQ electric cars by 2022
Mercedes is planning rapid EV expansion, with seven of its own EQ models and three Smarts due in four years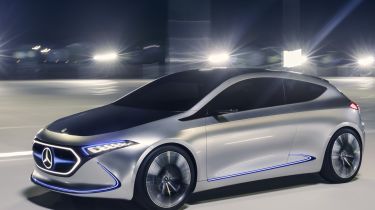 There are 10 new electric cars in the pipeline from Mercedes, ready to follow in the footsteps of the Mercedes EQC that's due on sale later in 2019. Car buyers are set to be treated to three pure electric models from the Smart small-car brand and seven models under the Mercedes EQ banner.
We know that the Smart models will be hard-top and convertible versions of the electric Smart ForTwo city car, plus an all-electric Smart ForFour. On the Mercedes side, details are less clear, but a smaller EQA (a similar size to the Mercedes A-Class) is expected to follow the EQC SUV first and a large luxury EV called the EQS will be along soon after that. There'll also be an electric van and MPV dubbed EQV, a further electric crossover called EQB and the EQE saloon model, which are expected to help bump the crop up to 10 cars by 2022.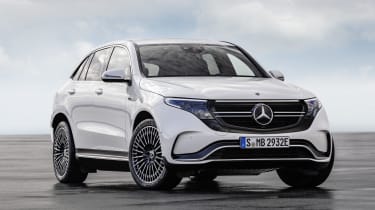 Speaking at the launch of the EQC, Mercedes boss Dieter Zetsche explained that Mercedes expects fully electric cars to account for "between 15 and 25% of our range by 2025". He also revealed that the planned line-up of 10 new models has also been mapped out to cover "60% of the market".
Another name that UK motorists should be on the look out for over the coming years is EQ Boost. This has been coined to refer to Mercedes models using the firm's new 48V mild-hybrid system. Beyond that, the EQ Power moniker will refer to Mercedes cars with plug-in hybrid technology, with the first cars getting that branding before the end of this year.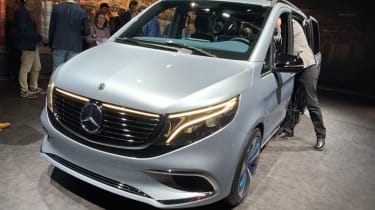 The expansion of the EQ brand isn't limited to new models either. EQ will also offer customers various services and products, including a Mercedes 7.4kW home charging point, and various concierge services. A Mercedes EQ app will be able to track a driver's car use and inform them if an EV would fit with their lifestyle, also delivering recommendations for public charging points on popular routes.