Why not use lamp posts to charge electric cars?
With off-street parking a rarity in towns, lamp posts may well hold the solution to charging electric cars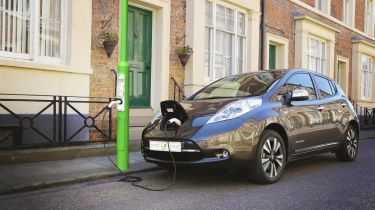 Sometimes, the solution to a problem can be right in front of your eyes. For those who live in towns and cities and want an electric car, the solution might be right at their front door.
Because while electric cars make a great deal of sense in town, charging their batteries relies upon either a) having access to off-street parking or b) taking your chances with a public charging station.
There may, however, be a third way. Although still in the early stages of development, a number of councils and private companies are investigating how easily lamp posts could be turned into charging points for electric cars.
Assuming this solution works, it could herald a significant step forward for the UK's charging infrastructure. At the moment, around a third of residents have no access to off-street parking and the vast majority of those nine million or so households live in our towns and cities.
But it's in towns and cities where electric cars make the most sense, for two main reasons: firstly, pollution is most keenly felt in the urban environment. Westminster Council has recently announced it'll start charging diesel drivers more to park in Marylebone, for example, while poor air quality looks set to bring a reduction in the motorway speed limit around Sheffield.
Secondly, while more expensive electric cars – like the Tesla Model S and BMW i3 – can travel roughly 300 miles between charges, more affordable electric cars often have a significantly shorter range, meaning they're better suited to town driving than cross-country commutes.
Urbanites have found themselves in a bit of a Catch 22 situation until now: electric cars make sense in town, but where to charge them? Public charging stations are becoming more and more numerous but these can't be reserved and they're still not that common a sight.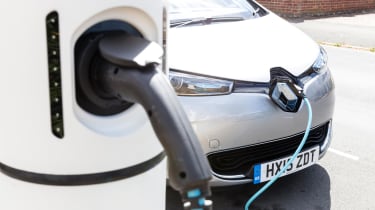 The other option is to charge your electric car at home, but this relies on having access to off-street parking – otherwise, how do you get the power cable from your home to your car? Trailing leads across the pavement are a big no-no, while companies that fit 'wall boxes' – which can cut a car's charge time by as much as two-thirds – simply won't install them if your home doesn't have a driveway or garage.
A recent survey by Carbuyer found poor charging infrastructure is the biggest barrier to electric car ownership, with the lack of available charging points being seen as a more significant problem than electric cars' limited range, which was the next biggest issue.
For these reasons, new solutions are required – and one looks to have arrived. Oxford City and Oxfordshire County Council "are planning to trial adapting existing street infrastructure for electric vehicle charging points" as part of the Office for Low Emission Vehicles' 'Go Ultra Low Oxford' project – and lamp posts are the most obvious target.
Adapting a lamp post into a charging point for electric vehicles can cost as little as £2,000. This is roughly half the cost of a conventional charging point, depending on technology, and the councils say it's "potentially one of the more cost-effective charging solutions" they've ever seen.
In the capital, meanwhile, a collection of boroughs has teamed up with Transport for London to investigate a range of charging solutions, one of which is installing 'socket networks' – adapting lamp posts and other items of street furniture into charging points.
Part of this scheme would involve slow 'trickle' chargers (which take around 10 hours to completely replenish an electric car), but a prototype charger in Chiswick has left Hounslow seeking "approval to expand the trial." Ubitricity, the Berlin-based technology provider behind some of the London trials, says "in principle it would be achievable to have a charging socket on every streetlight" at a cost of just £389 per device.
It's not just councils that consider lamp posts may hold the solution to the city charging conundrum: Rolec EV, a specialist in the design, manufacture and installation of electrical connection and distribution equipment, has recently launched its 'EV StreetCharge' lamp post. This, says Rolec's chief executive, has been "well received" by councils, supermarkets, car showrooms and private car parks as it'll "help them resolve a number of difficulties they were having in getting EV charging on the street".
As a nascent technology, there are difficulties to overcome when installing these charging posts: Oxford and other councils, for example, often move old lamp posts to the back of the pavement when they need replacing in order to improve accessibility for wheelchair users and disability groups. This means such charging points would require trailing leads across the pavement, effectively negating their installation. Earthing arrangements are another potential issue, as this complex area can present difficulties when new infrastructure is installed.
If solutions for these issues can be found, however, residents in towns and cities across the UK could soon benefit from an elegant, cost-effective and logical solution to the problem posed by charging electric cars.
Electric MG 4 to arrive in September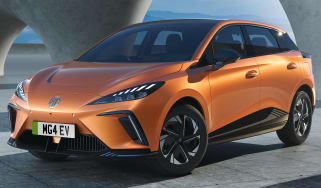 Electric MG 4 to arrive in September
Engine management light: top 5 causes of amber engine warning light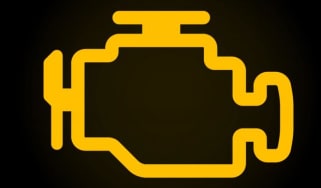 Engine management light: top 5 causes of amber engine warning light
Best new car deals 2022: this week's top car offers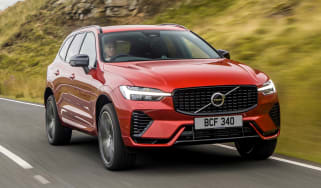 Best new car deals 2022: this week's top car offers