Last chance to beat the road tax changes
Buyers still able to grab a new car discount and avoid the road tax increase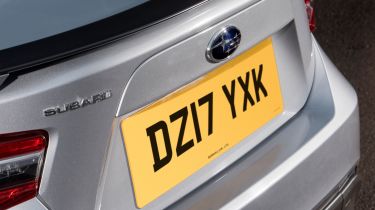 Although there are just over two weeks until changes in road tax mean new car buyers could be paying more, it's still possible to buy a new car and beat the rate rise on April 1.
That's according to online car retailer BuyaCar.co.uk, which says savvy buyers can save almost £1,000 in car tax as well as taking advantage of discounts as dealers rush to hit tough sales targets.
These discounts can run into several thousand pounds. BuyaCar.co.uk, Carbuyer's sister website, says discounts of £3,500 on a new Fiat 500 or £4,500 on a Mercedes A-Class are possible. There are even larger discounts on more expensive models, including nearly £7,000 off an Audi A4 and nearly £14,000 off a Mercedes CLS.
BuyaCar boss Austin Collins said: "Some clued-up buyers are making huge savings, but many owners still don't realise just how much more car tax will cost them if they buy a new car after April 1. This is the very last chance to get a brand new car and save hundreds of pounds in tax.
"We're able to offer discounts of 20% or more on dozens of models because manufacturers are fighting tooth and nail for customers. This is one of the busiest and most competitive months for sellers, with the new 17 registration plate introduced at the beginning of March and tax changes coming in at the end."
The changes to the road-tax structure will have far-reaching consequences for new car buyers. Any car that emits any CO2 from its exhaust and is registered after 1 April will pay £140 a year. Only zero-emission cars, such as fully electric and hydrogen-powered vehicles, will be exempt.
Models with a manufacturer list price (excluding any discounts applied) of more than £40,000 will attract a £310 levy over the first five years of ownership.
While it's now too late to buy a 'factory-order' car, there are plenty of new, unregistered cars across the country that are ready for immediate delivery. Collins says buyers still have a chance to buy the latest 17-plate model and avoid the new tax system.
Kia EV4 SUV to take on the Volvo XC40 Recharge
Kia EV4 SUV to take on the Volvo XC40 Recharge
Best new car deals 2022: this week's top car offers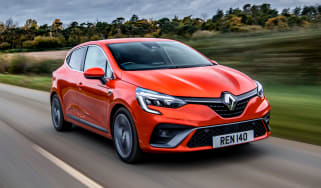 Best new car deals 2022: this week's top car offers
New electric MG4 hatch to start at £25,995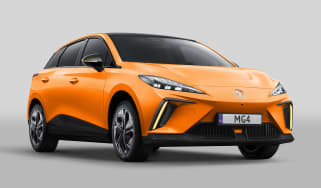 New electric MG4 hatch to start at £25,995