New Ferrari Portofino launches - video
Replacement for Ferrari California T takes 3.5 seconds to reach 62mph, features 591bhp 3.8-litre V8 and will hit 199mph
It's not every day that Ferrari unveils a new model, but this is the iconic company's latest car: the Ferrari Portofino.
The Portofino is a replacement for the Ferrari California T, a grand touring model designed for comfort over outright handling and performance.
But as this is a Ferrari, such judgements require a strong dose of relativity. With 591bhp on tap, the Portofino can reach a top speed of 199mph and go from 0-62mph in just 3.5 seconds. Unlike the sportier 488, however, the Portofino has two rear seats – although Ferrari openly admits these are only "suitable for short trips". Like the California T it replaces, the Portofino features a retractable metal hardtop, which stows away under the boot.
At the opposite end of the car rests the Ferrari Portofino's engine. This is an evolution of the twin-turbocharged V8 from the California T, but now produces around 39bhp more. The Portofino's engine sports new con-rods, pistons, a new air intake and a new exhaust header, all in the name of easier breathing and greater power.
Like the Ferrari 812 Superfast released earlier this year, the new Portofino sports electric power steering. Any concerns purists may have about a potential lack of feel brought about by this setup (compared to a hydraulic one) should be allayed by the 812 Superfast's rapturous reception – steering included.
Other technical elements of note include a new electronic rear differential to better transmit the engine's power to the road, together with full LED headlights and air intakes that channel air from the front of the car along its sides.
Inside, the Portofino boasts a 10.2-inch infotainment touchscreen, a new air-conditioning system, 18-way power-adjustable seats and a new wind deflector, said to cut air disturbance in the car's cabin by 30%.
The Portofino is named after one of Italy's most beautiful and famed villages, and is – its maker says – a "two-box fastback". While the rear roofline is unquestionably large enough to accommodate the Portofino's folding metal hardtop, the front and side angles pay clear homage to the 812 Superfast, offering a stronger, more aggressive look than the California T.
Engine management light: top 5 causes of amber engine warning light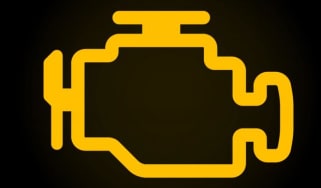 Engine management light: top 5 causes of amber engine warning light
Top 10 cheapest electric cars 2022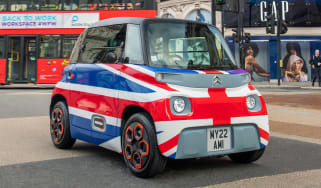 Top 10 cheapest electric cars 2022
Top 10 best electric SUVs 2022
Top 10 best electric SUVs 2022