Peugeot, Citroen and DS introduce scrappage schemes
PSA carmakers offer customers big incentives to scrap pre-2010 cars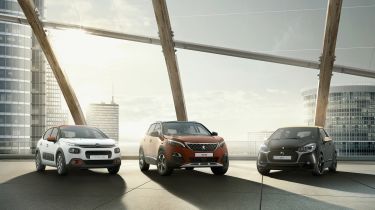 While Citroen and DS have ended their scrappage schemes, Peugeot continues to offer scrappage deals to encourage motorists to trade in older, more polluting car against a brand-new model.
Unlike many of the scrappage schemes offered by other brands, Peugeot's offer is open to owners of cars registered on or before 31 December 2010 – a full year newer than cars accepted under most scrappage schemes.
Peugeot scrappage scheme
Peugeot scrappage incentives, available from 8 September, include £1,750 for Peugeot 108 customers and £2,750 for buyers of Peugeot 208, Peugeot 2008 and Peugeot 308 petrol models, while there's a £3,750 incentive for diesel versions. Diesel Peugeot 3008 buyers also benefit from a higher £2,500 allowance than the £2,000 offered to petrol 3008 buyers. The Peugeot Partner Teepee has scrappage support of £2,500, while the Peugeot 508 range offers an incentive of no less than £6,000.
Citroen scrappage scheme - now ended
Incentives offered by the Citroen scrappage scheme include £1,750 against most Citroen C1 and Citroen C3 models and a £1,600 incentive for buyers of most new Citroen C3 Aircross models. The Citroen Berlingo Multispace carries a £2,500 scrappage allowance, while most C4 Cactus models offer a £3,900 scrappage incentive. The C4 hatchback offers a £5,000 scrappage allowance, the Citroen C4 Picasso £4,200 and the Grand C4 Picasso £4,700. The scheme's greatest incentive is offered to buyers of the C3 Picasso, who will receive £6,400 against their old car.
DS scrappage scheme - now ended
DS Automobiles has lined up a £3,500 scrappage allowance against most DS 3 hatchback models and £4,500 against selected models in the DS 3 Cabrio range. The DS 4 hatchback and DS 4 Crossback offer buyers a £5,000 scrappage incentive, while the range-topping DS 5 hatchback carries a £5,500 allowance under the scheme.
The Citroen, Peugeot and DS scrappage schemes require that participating trade-in cars have been registered in the customer's name for at least 90 days. All cars traded in under the scheme will be scrapped and recycled, permanently removing them from the road. All three makers are working with car disposal specialists cartakeback.com to ensure that all cars are responsibly recycled, in accordance with current legal guidelines. All cars bought must be ordered and registered by 31 December 2017.
The Citroen and DS scrappage schemes cannot be combined with any other deals, but buyers will be offered specific rates of interest on Elect 3 PCP finance.
Top 10 best cheap-to-run cars 2022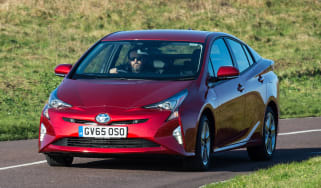 Top 10 best cheap-to-run cars 2022
UK road tax 2022: VED tax rates and bands explained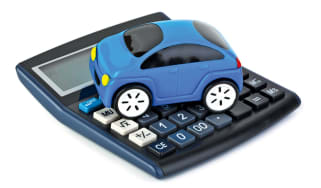 UK road tax 2022: VED tax rates and bands explained
Best new car deals 2022: this week's top car offers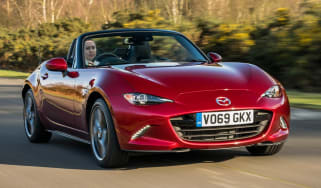 Best new car deals 2022: this week's top car offers