Mercedes recalls 400,000 cars for faulty steering-wheel part
Mercedes recalls 400,000 cars in the UK for potentially faulty 'clock spring', which could cause airbag to deploy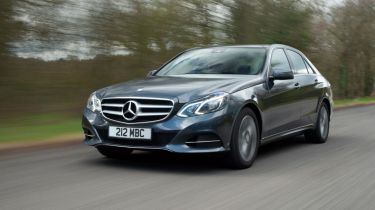 Mercedes is to recall over 400,000 cars – including a number of A-Class hatchback, B-Class MPV, C and E-Class saloon, GLA, GLC and CLA models – due to a potentially faulty component in the cars' steering columns.
The item in question is known as a 'clock spring'. It allows electrical contact to be maintained between the steering wheel and the steering column as the steering wheel rotates – vital for today's multifunction steering wheels and their airbags.
A potential issue has been detected in the affected cars' clock springs' earthing, which could cause the steering wheel airbag to deploy in certain circumstances. Mercedes reports 30 instances of this happening worldwide, although the company is clear none has occurred in the UK and none has caused a fatality. The company also highlights the issue is unrelated to the Takata airbag recall.
The Mercedes recall affects Mercedes A-Class, B-Class, C-Class, E-Class, GLA, GLC and CLA owners, whose cars were built between November 2011 and July 2017.
Mercedes says the affected cars remain safe to drive under normal conditions, but if an airbag warning light comes on owners should contact their Mercedes dealer for repair work to take place, or call Mercedes Roadside Assitance on 00800 1777 7777. The remedial work should take an hour, and will be carried out free of charge.
If you'd like to know more, head over to our detailed guide to car recalls.