New Polestar 1 2019: prices, specs and release date
Refundable deposits now being taken for 592bhp petrol-hybrid GT
Polestar – the electrified sub-brand of Volvo – has announced that the Polestar 1 plug-in hybrid GT is now available for pre-order following its first public appearance at this year's Geneva Motor Show.
Prospective customers can place a fully refundable €2,500 deposit to secure their place in the queue to buy the Polestar 1. The UK is one of 18 countries to be granted pre-order access.
Polestar claims that over 7,000 people have expressed interest in owning the new model.
Late last year, Polestar announced that construction of its all-new factory – the Polestar Production Centre – has started in Chengdu, China. The centre is due to be completed in the middle of next year ahead of an expected 2019 production start date for the Polestar 1.
Polestar claims that the Centre "will be the most environmentally responsible car factory in China, and one of the most efficient in the world". It'll also feature a 'customer experience centre' and its own customer test track.
Polestar is aiming to build "a maximum of 500 units per year" once the Production Centre is up and running; production is likely to start in 2019.
Polestar 1
The idea of a 592bhp Volvo seems slightly at odds with the company's measured approach, so the Chinese-owned Swedish carmaker has spun off its Polestar performance sub-brand into a standalone outfit.
And you're looking at its first car: the Polestar 1.
The Polestar 1 is a 592bhp petrol-electric hybrid two-door coupe, scheduled to begin production in 2019. It's being billed as a '2+2' GT, meaning the two rear seats are there, but will likely be best used as emergency transport, or reserved for small children. Think Porsche 911 in terms of rear legroom, but Lexus LC in terms of attitude and powertrain.
Polestar 1: design
We'll let the pictures do most of the talking, but it's fair to say the Polestar 1 has a certain aesthetic assertiveness without looking overtly aggressive. It's also fair to say it bears a striking resemblance to the Volvo Coupe Concept shown at the 2013 Frankfurt Motor Show – although rather than a Volvo badge on the radiator grille, the 1 gets a subtle Polestar emblem on the leading edge of its bonnet.
Retractable door handles and a vast panoramic sunroof add further visual interest, but a series of Volvo cues are to be found inside. The media controls, portrait-orientated touchscreen and rotary stop-start knob all look to be carried over wholesale from current production Volvos, and the Polestar 1 even appears to get the same Orrefors crystal gear selector found in range-topping T8 versions of the XC90 and XC60.
The Polestar 1 will be a halo model for the fledgling brand, which has previously settled for fettling existing Volvo models to deliver more power and sharper handling. Just 500 Polestar 1s will be made a year and all will be left-hand drive.
Engine and performance
Like the Lexus LC 500h, the Polestar 1 comes with a petrol-electric hybrid setup – specifically, a turbocharged four-cylinder 2.0-litre petrol engine powering the front wheels and two electric motors (three if your count the beefed-up starter motor) driving the rears. Together, all that produces 592bhp, with 215bhp coming from the two main electric motors, 338bhp from the engine and the remaining power derived from the integrated starter generator. When 'Pure' mode is selected, the Polestar 1 can travel 93 miles on battery power alone – further than any hybrid car can currently manage.
The big batteries necessary for such an impressive range are likely to add significant weight, but with so much power the 1's performance should still be impressive. While Polestar has yet to release performance figures, a 0-62mph time of less than four seconds is understood to be on the cards.
The Polestar 1 is built around parent company Volvo's 'scalable product architecture', a mechanical backbone that forms the basis of the XC60 and XC90 SUVs, as well as the S90 saloon. The Polestar 1 is a significant 65cm shorter than the S90, though, while it's around 200bhp more powerful than the potent S90 T8.
Adjustable suspension means Polestar 1 customers will be able to configure how stiffly or softly the car rides on the road. When left to its own devices, it'll read driver inputs and road conditions and automatically adjust itself accordingly. More driver-focused aspects include 48:52 front-rear weight distribution (close to the 50:50 ideal) and torque vectoring, which improves grip and handling when cornering. Polestar says extensive use of carbon fibre has shaved 230kg from the 1's weight.
Polestar 1 will be offered primarily through a monthly subscription service, which is the same principle sibling company Lynk & Co will deploy when it launches in the UK.
Contracts for the Polestar 1 will be two or three years long and inclusive of all servicing and maintenance. Concierge services and a smartphone-based sharable digital 'key' feature will also be offered, and customers will be presented with a "single, all-inclusive payment that can be topped up by additional on-demand services if required".
At the end of the term, you can simply hand the car back and walk away, or choose another model – the car you've returned will be inspected and prepared, ready for its next owner. The company will start producing an all-electric Tesla Model 3-rivalling Polestar 2 in the second half of 2019 and an SUV, dubbed Polestar 3, will follow in due course; both these models will be offered in right-hand drive.
The Polestar 1's cost has yet to be confirmed, and the company will offer subscriptions services by default. Carbuyer understands, however, that owners wanting to buy the Polestar 1 outright will need to find around €130,000 - equivalent to £116,000 at time of writing.
2022 Polestar 3 electric SUV previewed in exclusive images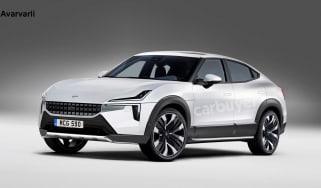 2022 Polestar 3 electric SUV previewed in exclusive images
2020 Polestar 2: specifications, pricing and release date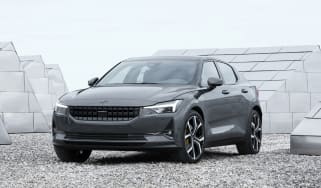 2020 Polestar 2: specifications, pricing and release date
Best new car deals 2020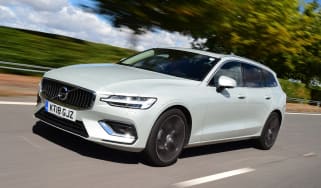 2020 scrappage schemes: the complete guide
2020 scrappage schemes: the complete guide
The UK's top 10 best-selling cars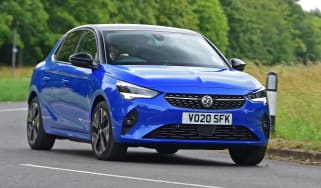 The UK's top 10 best-selling cars