BMW recalls 300,000 cars in the UK over stalling issue
BMW is recalling popular models built between 2007 and 2011 over fears they can cut out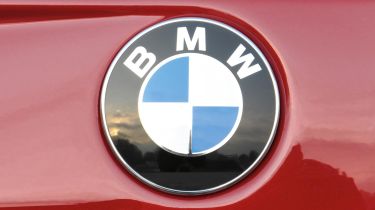 BMW is recalling 312,000 vehicles in the UK after a BBC Watchdog investigation found various models could cut out while being driven. It follows an initial recall of 36,410 petrol cars during 2017.
The models affected are the BMW 1 Series hatchback, BMW 3 Series saloon, BMW Z4 convertible and BMW X1 crossover built between March 2007 and August 2011. Both petrol and diesel models are affected.
BMW said "it now recognised there may have been similar problems in cars not covered by the first recall" according to the BBC. The initial recall was held following the death of Narayan Gurung, who crashed his Ford Fiesta on Christmas Day 2016 while swerving to avoid a broken-down BMW. As the result of an electrical fault, the BMW had stalled and come to a halt on a dark A-road near Guilford with no working brake or hazard lights.
BMW owner Mwape Kambafwile told the BBC that his BMW 3 Series had cut out as he was driving in December 2016. He commented: "I just thought to myself if I was driving on the motorway with my family in the car, that could have been very dangerous". According to Mr Kambafwile, his local BMW dealership told him "the cable had burnt out and no current was passing through the fuse box", but subsequently let him drive his car home without warning him not to drive it. The fault is caused by deteriorating battery cables.
According to an inquest, BMW had received complaints of an electrical issue causing a loss of power as far back as 2011. The German manufacturer also recalled 500,000 cars in the US, Australia Canada and South Africa in 2013.
In response to Watchdog's investigation, a BMW spokesperson said: "In order to reassure customers with concerns about the safety of their vehicles, we are voluntarily extending the recall.
"We are therefore announcing today that we will take the proactive step of expanding the existing UK recall to cover all vehicles potentially affected by the power supply issue."
The manufacturer will contact owners of affected vehicles directly, and is setting up a customer helpline.