Jaguar Land Rover launches new vehicle subscription service
Monthly subscription allows you to change vehicles, with nearly all costs covered in one payment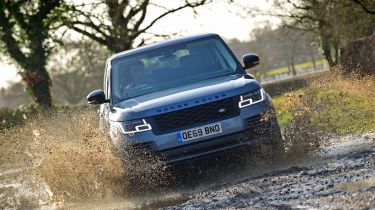 Jaguar Land Rover has launched a vehicle subscription service called Pivotal. The company calls the service a "no-commitment premium subscription" and it lets you switch between JLR cars every six months.
The service currently includes access to the Land Rover Discovery and Discovery Sport, the Range Rover, Velar and Evoque, plus the Jaguar I-Pace and F-Pace. The Land Rover Defender will be available later on, alongside the Discovery Sport and Evoque plug-in hybrids. The subscription would therefore allow users to drive a zero-emission electric car for a time, then switch to an off-road-focused model for a period afterwards.
The monthly payment covers the cost of rental, insurance, tax, servicing and maintenance, so customers will only need to pay for the fuel they use. It's similar to Volvo's discontinued Care by Volvo scheme, while Peugeot's Just Add Fuel also bundles all the car's costs into one payment but doesn't let you change cars as it's usually based on a PCP finance deal.
JLR says there are different membership tiers available and that customers will be able to pause their subscriptions for a month or two at a time.
The lowest tier, named Blue, gives you access to a Discovery Sport, Evoque or F-Pace for £750 a month. Indigo (£1,150) opens the door to a Velar, Discovery or I-Pace, while Violet offers the Range Rover Sport and costs £1,350 a month. Top-tier Ultraviolet lets you drive a Range Rover for £1,600 monthly. There's also a £550 sign-up fee.
Pivotal replaces 'Carpe', a service that gave customers an unlimited-mileage 12-month contract on a new JLR vehicle. Subscription services like these are becoming more popular; it's thought that 10% of new cars will be leased on a subscription basis by 2025.
Read our Jaguar and Land Rover reviews here.