BMW X1 M Sport review
The BMW X1 is a desirable small SUV, but is M Sport the trim level to go for?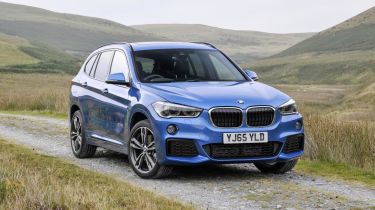 The BMW X1 is a rival to the Mercedes GLA and Audi Q3. It's also intended to lure would-be buyers of the Nissan Qashqai, Renault Kadjar and Ford Kuga away with the famous blue and white badge on its grille. But is there more to the BMW X1 than just a desirable image?
If we were discussing the previous X1, the answer to that question might have been 'not really', but the latest model seems far more 'authentically BMW', from its more handsome exterior styling, to the way it looks and feels inside. And, crucially, the latest version of BMW's smallest SUV is great fun to drive, too.
Carbuyer's best small SUVs and crossovers you can buy today
The X1 shares much of its mechanical makeup with the MINI range, with front-wheel-drive sDrive and four-wheel-drive xDrive models on offer. Petrol engines include a 1.5-litre, three-cylinder 138bhp engine in the sDrive18i – a great choice for urban motorists or those who expect to cover fewer than 10,000 miles or so every year. There's also a rather more powerful 189bhp 2.0-litre petrol xDrive20i for those with a taste for speed. It blasts from 0-62mph in just 7.4 seconds.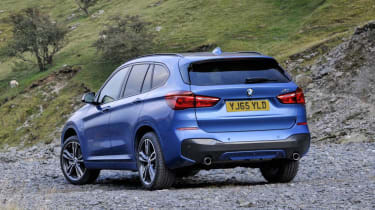 High-mileage drivers should find the 188bhp xDrive20d to their liking – it delivers up to 58.9mpg while almost matching the acceleration of the 2.0-litre petrol. There's an even faster 228bhp xDrive25d, which is barely any less economical but is more expensive. If you choose the aggressive-looking M Sport trim level, it's tempting to go for a powerful engine that lives up to the racy looks.
More reviews for X1
In-depth reviews
The M Sport costs around £3,000 more than the SE but that money goes towards special 18-inch wheels, an M 'aerodynamic' bodykit, and an M Sport steering wheel in soft Napa leather. It also brings a lower and stiffer M Sport suspension setup, which noticeably sharpens how the X1 responds in corners. In fact, it's no exaggeration to say that the BMW X1 M Sport ranks among the most rewarding compact SUVs you can drive today.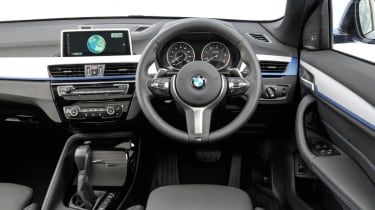 That M Sport suspension does make the ride rather choppier than you'll experience in the less expensive SE, xLine and Sport models, and we recommend a test drive to make sure you can live with its slightly fidgety nature when negotiating bumps and potholes. Alternatively, the optional adaptive damping system could be £150 well spent – you can engage a comfort mode for a smooth ride on longer journeys but retain the option of a firmer setup for enthusiastic driving when the mood takes you.
Verdict 4/5
Carbuyer says
The X1 M Sport poses something of a dilemma. Unless you really want the firmer suspension and more aggressive looks it has compared to the X1 SE, it's hard to see it warranting an extra £3,000. That said, the M Sport isn't short on showroom appeal and is very sought-after as a used buy, so you might see a return on your extra investment when it comes time to sell.As a desirable, comfortable and fun-to-drive all-rounder, the BMW X1 SE still gets the Carbuyer nod, but enthusiastic drivers would be wise to test-drive the M Sport before making a decision.