New 2023 Fiat Panda SUV one of several cheap EVs planned
The next-generation Fiat Panda will be based on the Centoventi concept and may be available as an SUV and a regular hatchback
New car previewed in exclusive images
Panda may come with petrol and electric powertrains
Centoventi concept came unpainted to show how production costs could be saved
There could be two versions of the upcoming Fiat Panda replacement. It's rumoured that Fiat is working on a crossover SUV version to sit alongside the regular hatchback, and our exclusive images suggest how such a model might look.
The current Panda is certainly showing its age, but that didn't stop it being Italy's best-selling car in 2021. Its replacement will be heavily based on the 2019 Fiat Centoventi concept, and will offer a more practical alternative to the new electric Fiat 500.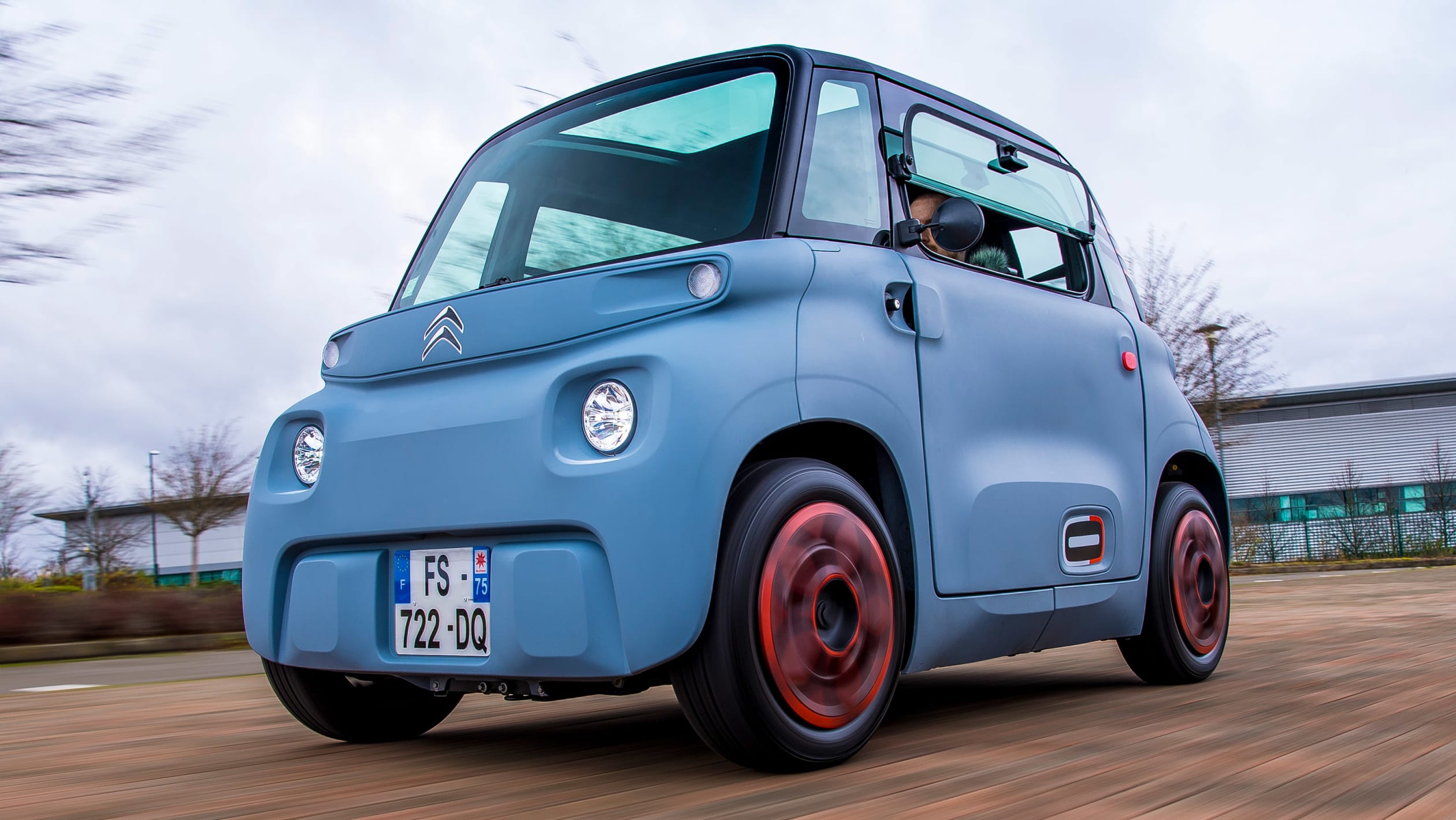 Top 10 smallest cars to buy 2022
The Italian company is known for its small cars but years of under-investment means the current combustion-engined Fiat 500 and Panda are ageing and uncompetitive against the Volkswagen up!, Hyundai i10 and Kia Picanto.
Being part of the Fiat-Chrysler group (FCA) meant that Fiat couldn't afford to develop new versions of the 500 and Panda, as sister brands Alfa Romeo, Chrysler and Jeep had no need for such small models. But now FCA has merged with the Peugeot-Citroen alliance to create the Stellantis mega-group, Fiat can use the same small-car platform that underpins the Peugeot 208 and Vauxhall Corsa.
Olivier Francois, Fiat's global chief marketing officer, confirmed to our sister site Auto Express that the Panda would return, and that cheap purchase and running costs will be at the heart of its appeal, in the same vein as the original 1980 Fiat Panda.
"There will be a future for [the] Panda. That's why I pitched the latest 500 initially as a convertible: high-end, full of options and €30,000. The day I introduce the future Panda, I'll probably do the opposite. I'll introduce the most naked version with an incredible price. There is no Fiat as a whole if you don't have a Panda and a 500."
More recently, Francois suggested Fiat could offer two small SUVs, presumably one based on the Panda and a Fiat 500 spinoff. The latter is likely to replace the Fiat 500X, which is set to get a practicality boost next time around because it'll also replace the Fiat 500L.
A diesel engine would be unlikely and unnecessary in a car like the Panda, but we'd expect a small petrol engine to kick off the range. Stellantis' lowest-powered 1.2-litre engine (used in various Citroen, Peugeot and Vauxhall models) could be fitted, or the Panda may reuse Fiat's current mild-hybrid engine.
Francois added: "The idea is to have a full electric vehicle at the price of a combustion-engined car. If we can do that, it's totally true to the Panda's mission. If we can't, we'll probably need an engine – maybe a mild-hybrid - and a full electric."
2019 Fiat Centoventi concept
The Centoventi concept featured expandable battery packs that can be slotted in and out to extend its range up to 310 miles. The car is said to express Fiat's plans for "electric mass mobility in the near future".
Launched as part of Fiat's 120th-anniversary celebrations, the EV will "democratise" electric mobility, being "affordable and cool", according to Fiat. The four-seater has modular batteries, developed in conjunction with Samsung, that attach to a sliding rail within the car and can be connected together at the dealership.
Inside, the Centoventi is "decontented" and described by Fiat as a "blank canvas", with a white surface covered in indentations where the dashboard would usually be. Countless accessories can be attached to this depending on the owner's needs, including a phone and a tablet device that can be connected to the car, functioning as its infotainment system. Alternatively, customers can opt for a more traditional 10-inch infotainment screen, paired with a 10-inch instrument cluster for a 20-inch "Lingotto 20" widescreen infotainment display.
The personalisation continues with the passenger seat, which can be removed to make way for a child seat, pet carrier or workstation, depending on the priorities of the driver. Almost every aspect of the seats themselves can also be changed, from the colours, to the shape, to the thickness of the foam.
The concept is finished in a single colour "similar to treated metal plate" to simplify production, while its bumpers are made from expanding foam designed to soak up knocks. Customisation will be achieved with four roofs, four bumpers, four wheel covers and four 'wrapping films' to make cars unique. Its nose also features four battery-charged LEDs designed to look like classic Fiat vents.
The wrapping of the car can be performed at dealerships at any time and "is very fast, courtesy of the remarkably linear and flat exterior surfaces, and low cost." As standard the Centoventi has an open roof, closed by a "cap", while a canvas roof and a roof with a solar panel will also be available. This can generate up to 50 watts on a sunny day, keeping the car cool or powering a rear display. This screen on the tailgate can be used to display messages, replacing the Fiat logo when parked. These messages can range from content from social media to advertising, "which can be rented out to advertisers to recoup the cost of parking".
Read our Fiat reviews here.