New Skoda Scala vRS could get hybrid power
The Skoda Scala vRS could be a low-emissions hot hatch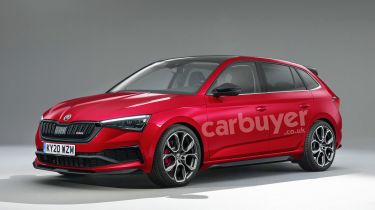 Skoda is planning to add a vRS variant of the Scala hatchback to the lineup and, according to a Skoda board member, this new hot hatch could become the firm's first hybrid performance car, due to ever-stricter CO2 rules. If it were to make production, a Skoda Scala vRS could be a direct rival for the Ford Fiesta ST and the Hyundai i30N, and the first car in the hot hatch class to feature hybrid tech.
Skoda's board member for sales and marketing, Alain Favey, confirmed that a vRS performance variant of the Scala has been discussed: "Officially we have not decided anything," Favey said, "but yes - we are considering a Scala vRS. As far as I am concerned, it would make sense for us to have one.
"The reality is that we have been extremely successful with the Octavia vRS. And early signs for the Kodiaq vRS are encouraging; it is hitting its targets and more. So even in a package which is not a conventional sports car, a sporty version makes a lot of sense."
Best hot hatchbacks to buy in 2019
Our image, courtesy of sister site Auto Express, gives a preview of what a Skoda Scala vRS could look like, with Favey adding: "On a personal level, I would love to have [it]. But it needs to make sense in terms of profitability and it has to exist in the context of the CO2 targets we have to achieve for next year. There are a number of elements that you have to take into consideration – more than there used to be some years ago."
Like all other EU car manufacturers, Skoda has to ensure it meets strict average CO2 emissions targets across its model range, or face hefty fines from the European Union. The need to meet these targets is the main reason Skoda could adopt hybrid power for the Scala vRS.
The Skoda Scala hatchback was originally previewed by the Skoda Vision RS, featuring a 1.5-litre turbocharged four-cylinder petrol engine that worked in tandem with a 101bhp electric motor to produce 240bhp. Any production version would likely come in detuned form, giving a Scala vRS model the performance to match rivals made by Ford and Hyundai but much improved fuel economy and emissions figures.
Want to know more about current Skoda vRS offerings? Check out our review of the Skoda Kodiaq vRS and the Octavia vRS.
Electric MG 4 to arrive in September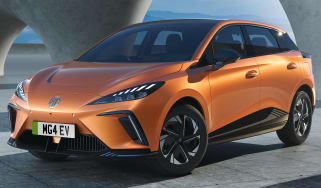 Electric MG 4 to arrive in September
Engine management light: top 5 causes of amber engine warning light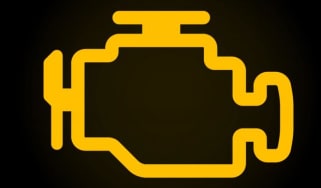 Engine management light: top 5 causes of amber engine warning light
Best new car deals 2022: this week's top car offers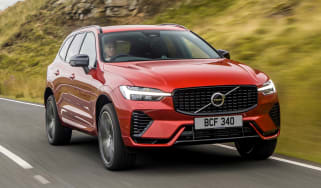 Best new car deals 2022: this week's top car offers