Issue 14 of Carbuyer magazine is on sale now
2020 Carbuyer Best Car Award winners and 180 models reviewed and rated
Issue 14 of Carbuyer magazine is on sale now and features all the winners of the 2020 Carbuyer Best Car Awards. We've also reviewed 180 of the most popular new cars and previewed 10 of the most exciting new cars arriving this year, including the long-awaited electric Honda e and the new Hyundai i10 city car.
The 146-page magazine features an in-depth review of every winning car in this year's CarBuyer Best Car Awards, including the overall winner of the Car of the Year accolade. Detailed information on all the key factors buyers need to about, including running costs, performance, practicality, safety and reliability, is given for each winner.
Our expert team has reviewed a huge range of models, from estate cars, such as the BMW 3 Series Touring, to all-electric models, including the Jaguar I-Pace and Tesla Model 3, to SUVs, such as the latest Mercedes GLS and BMW X7.
Every review contains prices, essential technical details and our recommendation of the best model to pick from each range. All of the cars reviewed get a definitive star rating from the Carbuyer experts, as well as a rating from owners.
The cars reviewed were chosen based on web traffic data from Carbuyer.co.uk. We've reviewed and rated each model in Carbuyer's famously straightforward, clear, no-nonsense style, making it easier for you to make an informed decision when buying your next car.
Also included in the magazine is detailed pricing data for every single make and model of car on sale in the UK right now, and a complete guide to the most important new cars arriving in 2020.
Issue 14 of Carbuyer magazine is on sale in WHSmith and independent retailers now, priced at £5.50.
Looking for more in-depth advice on buying a car? Why not read our picks for the best cars you can buy now.
Engine management light: top 5 causes of amber engine warning light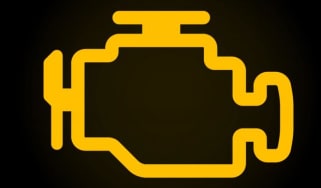 Engine management light: top 5 causes of amber engine warning light
Best new car deals 2023: this week's top car offers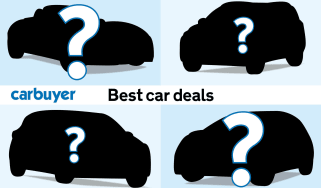 Best new car deals 2023: this week's top car offers
Tesla Cybertruck finally delivered: specs, prices and UK availability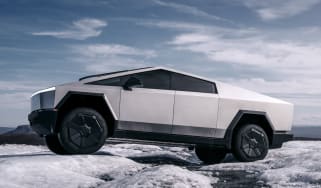 Tesla Cybertruck finally delivered: specs, prices and UK availability