2021 electric Jaguar XJ testing in heavy camouflage
Flagship Jaguar XJ saloon will be available as an electric car
XJ to be one of the first electric luxury saloons
Jaguar plans to build more electric cars in the UK
Expected in showrooms next year
Engineers are putting the forthcoming Jaguar XJ replacement through its paces in a cold climate. It's hard to make out details because of camouflage but the XJ looks to have similar styling to the current car. Set to become Jaguar's second electric car after the I-Pace, the next-generation XJ may be revealed later this year before going on sale in 2021.
The new XJ will continue as the company's flagship model and is likely to remain popular with the current car's core customer base of politicians, execs and celebrities. When the electric XJ goes on sale, the Tesla Model S and upcoming Mercedes EQS are likely to be its only direct electric rivals. However, the Jag will still have to compete against the Mercedes S-Class, Audi A8, BMW 7 Series and Lexus LS for sales.
It's likely that the XJ will borrow some of the styling cues from the Jaguar I-Pace SUV. In a previously released teaser image, we saw a full-width rear light bar and a sculpted bootlid - and we can see the latter in these latest spy shots. Standard and long-wheelbase versions will both be offered.
The 2021 Jaguar XJ will be built on a new 'MLA' platform, which can provide the basis for electric, plug-in hybrid and mild-hybrid powertrains. Only an electric version has been mentioned so far, but we suspect the range will eventually feature powerful engines with electrical assistance. The Range Rover, for example, is available as a 399bhp plug-in hybrid capable of 31 miles of electric range and 0-62mph in 6.4 seconds.
Jaguar has hinted that the new car will "build on the characteristics synonymous with its predecessors", saying it will have beautiful design, 'intelligent performance' and 'revered luxury'.
The company has also confirmed that the XJ will be built at its Castle Bromwich plant in Birmingham. The news came in July 2019 as the last examples of the current Jaguar XJ saloon rolled off the production line. A whole range of electrified cars will follow suit, securing the future of the plant and thousands of jobs. Jaguar Land Rover (JLR) plans to offer electric or hybrid versions of every model it sells in the next couple of years.
Jaguar's commitment to its UK plant is the next stage of its electrification plans. We're told that the investment runs to 'hundreds of millions of pounds' while, last year, Jaguar confirmed that all its batteries would continue to be made in the UK, close to the main factory.
It had been reported that Jaguar would not be able to invest in its Castle Bromwich factory due to Brexit (and a no-deal scenario especially) but the continued delay and uncertainty has forced the manufacturer to make a decision about its future.
Read our reviews of Jaguar's current models here, or see where the XJ places on our list of best-value nearly new cars in 2020.
Updated Jaguar XF launched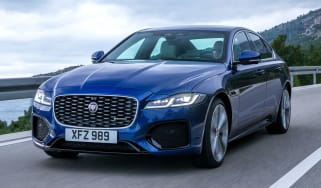 Updated Jaguar XF launched
2020 Jaguar XE facelift includes mild-hybrid engine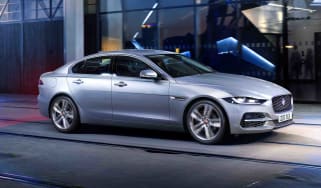 2020 Jaguar XE facelift includes mild-hybrid engine
Ford EcoBoost engines: what are they and should you buy one?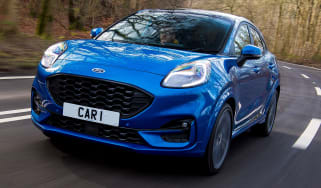 Ford EcoBoost engines: what are they and should you buy one?
Refreshed 2020 Land Rover Discovery breaks cover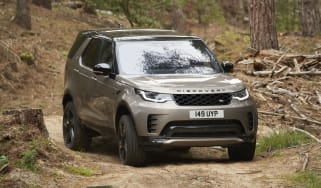 Refreshed 2020 Land Rover Discovery breaks cover
What is ESP on a car?