Jaguar Land Rover announces new electric future
Land Rover to launch six electric cars by 2026 while Jaguar goes completely electric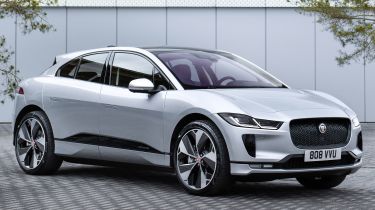 First electric Land Rover due in 2024
Electric Jaguar XJ cancelled
JLR to be carbon-neutral by 2039
Jaguar Land Rover boss Thierry Bollore has presented details of the company's 'Reimagine' strategy, which will see Land Rover introduce a flurry of purely electric SUVs by 2026 and Jaguar repositioned as an electric-only luxury brand.
Land Rover's model range is split into Range Rover, Defender and Discovery sections, but it sells more than six different models in total so there won't be an electric version of each initially. A fully electric Land Rover line-up is coming by the end of this decade.
Jaguar, meanwhile, is set to become a fully electric brand by 2025. All its future models will sit on a new platform designed for EVs, which will be different from the platforms used by Land Rover's models.
As a result, most of its current range, which includes the XE and XF saloons and the E-Pace and F-Pace SUVs, will be replaced or reworked in the next few years. New cars will probably sit alongside the existing Jaguar I-Pace, the brand's first electric car, while the new plans cast doubt over the future of the Jaguar F-Type sports car.
One car that has definitely been cancelled is the electric Jaguar XJ limousine. This had seemed to be heading towards the final stages of development but the brand has confirmed that its flagship saloon has been cancelled. It does say, however, that the nameplate may be retained.
The shake-up comes after Jaguar Land Rover appointed new CEO, ex-Renault boss Thierry Bollore, last September. JLR hasn't been on particularly firm financial ground in recent years, and the widespread embrace of pure EVs may be a way to start turning the tide.
JLR's Castle Bromwich factory in Birmingham will produce the current models until the end of their lifespans but will then be repurposed - perhaps to make batteries or associated technology.
Read about the best electric cars on sale now.