'Banning petrol and diesel is not enough, the Government must drive the switch to electric cars'
James Batchelor thinks car manufacturers can hold up their end of the petrol and diesel ban bargain but those in power must also do more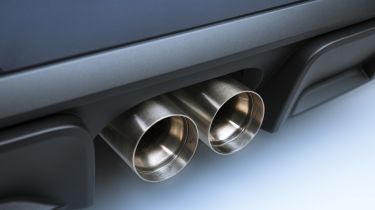 You will be waking up to the news today that the sale of petrol and diesel cars will be banned by 2035, and not 2040 as originally announced in 2017. It's news that will not only send a shockwave through the car industry but could well leave car buyers feeling a little confused.
Confused because not only has the target been brought forwards by five years but now it's not just the sale of new conventional petrols and diesels that will be banned.
The best electric cars you can buy now
The Government's plan is expected to include the banning of hybrids (like the Toyota Prius) and plug-in hybrid petrols and diesels (cars like the Mitsubishi Outlander PHEV and Mercedes E 300 de) – cars which, up until today, we've all been encouraged to consider when buying our next car.
To put this simply, from 2035 you will only be able to buy a pure electric or hydrogen car – cars that run solely on those power sources without the assistance of petrol or diesel.
'So what?', you might be thinking. The ban is 15 years away and, if you take the average new car buyer's habit for keeping a car for three years (paying for it on PCP finance), that's three new car buying cycles before anyone is forced to make the switch.
That's true, but will there be enough electric cars on sale across the board for all budgets? Will there be a good enough supply of electric cars that cost around £15,000, for instance? That's before we even consider hydrogen cars and whether there will be enough of them available or the infrastructure to support them.
The reason for the concern is real. For manufacturers, meeting the target in 2040 was already ambitious. Most cars are developed with an intended lifespan of seven years, so a car launched in 2020 would have been in development for around six years (while its predecessor was on the market) and would be due for replacement in around 2027. To meet a target of selling no petrol or diesel cars by 2035, car manufacturers need to advance their electric car – and hydrogen car – production programmes now, without delay, as there are only roughly two full model cycles before the ban is due to be introduced.
That's rather hard for manufacturers who are struggling to invest in electric car technology, let alone hydrogen cars. 2020 is the year of the electrified car, and over the next 12 months you will see a raft of not only new electric cars, but also new petrol and diesel cars powered by full hybrid, mild-hybrid and plug-in hybrid technology. Car makers are now learning that the hybrids they've spent millions on developing could well be shunned by buyers who are worried about the 2035 ban.
The looming 2035 ban could have other effects on consumer behaviour, too. It's only new petrol, diesel and hybrid cars that are in line to be banned so models already on the road will be able to carry on as normal. It's a fact that the technology in new petrol and diesel models is growing more sophisticated all the time, with the latest products emitting far lower levels of harmful emissions that those sold only a few years ago. The hard 2035 cut-off for fossil fuels in cars risks incentivising motorists to drive older, more polluting internal combustion engined cars for longer and potentially delay the purchase of a new, cleaner car until the uncertainty around what kind of car they should buy next is lifted.
Of course, a smooth transition up to and past the ban is achievable, and if car makers want to sell cars (which, funnily enough, they do), they will meet the targets. They have to. But it's not all down to the car makers, as governments need to get behind electric car subsidies, infrastructure and information like they never have before. Words are one thing but actions are quite another.
Will the 2035 petrol and diesel ban change your car buying behaviour? Let us know on our Facebook page...
Best new car deals 2022: this week's top car offers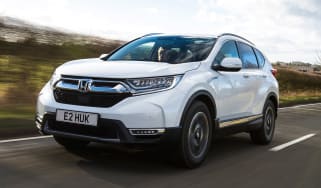 Best new car deals 2022: this week's top car offers
Top 10 best cheap-to-run cars 2022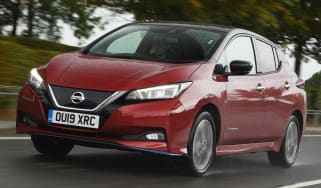 Top 10 best cheap-to-run cars 2022
It's here: all-new Range Rover Sport unveiled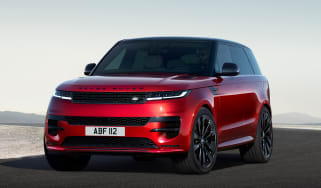 It's here: all-new Range Rover Sport unveiled