New Volkswagen Touareg R revealed with plug-in hybrid power
2020 Volkswagen Touareg R shares 456bhp powertrain with Bentley Bentayga Hybrid
Volkswagen's flagship SUV to get fast R version
Expected to manage up to 27 miles on electric power
On sale late 2020
The new Volkswagen Touareg R is set to arrive later this year with a plug-in hybrid powertrain. The Touareg R should be capable of impressive acceleration and a reasonable electric range, despite weighing comfortably more than two tonnes. Volkswagen will release pricing and final specifications closer to the car's launch, which is set to be in late 2020.
The Volkswagen Touareg R will use a 3.0-litre petrol engine, a 134bhp electric motor and a 14.1kWh battery. It's the same 456bhp powertrain as the one in the Bentley Bentayga Hybrid and VW expects it to get the Touareg R from 0-62mph in under five seconds. Final performance figures will be confirmed at a later date.
The plug-in hybrid Touareg officially emits just 44g/km of CO2. Fuel consumption figures haven't been confirmed but the same powertrain claims 80.7mpg in the Bentayga, which is likely to be heavier than the Touareg. You can drive at up to 87mph on electric power alone and the Touareg R has an electric-only range of 27 miles. When the battery is sufficiently charged, the car will always start in electric mode.
Also sharing components with the Audi Q7 and Lamborghini Urus, the Touareg R gets 4MOTION four-wheel drive and air suspension as standard. It currently misses out on four-wheel steering and active anti-roll suspension due to the positioning of the hybrid system, but we're told these systems will be re-introduced further down the line. The batteries also eat into 200 litres of the standard car's boot space but the Touareg R still gets a huge 610-litre luggage compartment. It retains its impressive 3.5-tonne towing capacity.
Like other VW R models, the Touareg R gets exclusive Lapiz Blue metallic paint and unique alloy wheels, which are 20 inches as standard or 22-inch as an option. The range-topping version of the Volkswagen Touareg SUV also showcases the company's latest R badge design and gets the black exterior pack as standard.
What does it mean for car buyers?
A big, powerful, heavy SUV like the Touareg R clearly won't be attainable for the majority of buyers, but it could preview the more widespread adoption of plug-in hybrid technology from VW's hot R sub-brand. The Volkswagen group is already embracing electrification for its upcoming hot hatchbacks, including the Volkswagen Golf GTE, Skoda Octavia vRS and Cupra Leon. While nothing is confirmed, the next Volkswagen Golf R could feature a powertrain that enables both high performance and an electric-only range of over 30 miles.
Read our review of the Volkswagen Touareg, or see where it places on our list of the best large SUVs.
Best large SUVs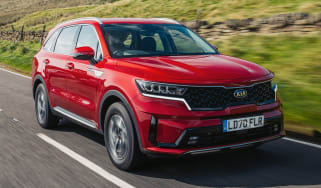 2021 Volkswagen Arteon: plug-in hybrid now on sale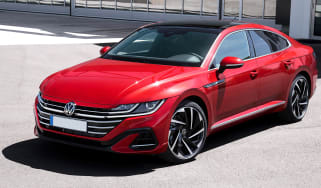 2021 Volkswagen Arteon: plug-in hybrid now on sale
Best new car deals 2021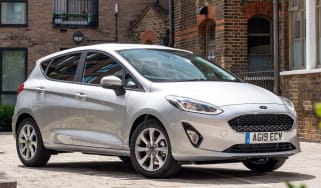 Best small SUVs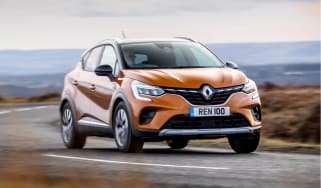 New Renault 5 electric car on sale by 2025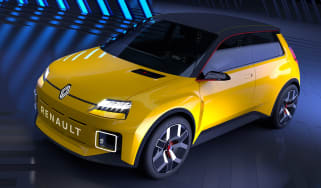 New Renault 5 electric car on sale by 2025