2020 Maserati Quattroporte previewed
Updated Maserati Quattroporte to feature minor styling changes
Quattroporte to get design updates
Interior also likely to feature minor improvements
Levante and Ghibli may be facelifted next year
The Maserati Quattroporte is set to receive a subtle facelift next year. Spy shots show tweaks to the styling, while updates to the engine range and interior would also be welcome. We expect to see the new Italian saloon towards the end of this year, before the car goes on sale in early 2022.
The Quattroporte has been on sale since 2013 and an update is long overdue, although the changes are unlikely to put the Maserati on par with its closest rivals. The Quattroporte has a starting price of around £75,000, putting it in direct competition with the Audi A8, BMW 7 Series and Porsche Panamera.
Only the front end has any sort of camouflage in the images, but we can still make out redesigned headlights with three new LED stripes and longer daytime running lights. The grille is bigger and sharper than before, and it's a similar story with the air intakes either side of it. We'd expect a few tweaks to the back of the car, too.
The Quattroporte's interior is elegant and luxurious but looks very dated compared to the cutting-edge Mercedes S-Class. The facelifted model is unlikely to boast huge changes, but it will perhaps get an upgraded touchscreen and extra chrome trim.
There'll still be a choice of two petrols - a 3.0-litre V6 and a 3.8-litre V8, both developed by Ferrari - and a 3.0-litre diesel engine. Both petrol engines are thirsty, and the diesel engine can't match the economy of its rivals, so it's possible that Maserati may take steps to reduce emissions and fuel consumption as part of the update. Fiat, which owns Maserati, now uses mild-hybrid technology in selected models.
We've heard rumours that a brand-new Maserati Quattroporte is being planned for a couple of years' time, so it's likely that the changes are designed to keep the current version fresh until the new model appears. You can expect an electrified version of the completely new car to compete with electric models of the forthcoming BMW 7 Series and Jaguar XJ. The Maserati Levante and Maserati Ghibli are also likely to be facelifted soon.
Read our Maserati reviews here.
New 2024 Porsche Panamera – new looks, interior, and Turbo E-Hybrid model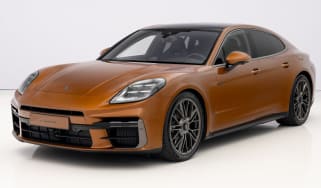 New 2024 Porsche Panamera – new looks, interior, and Turbo E-Hybrid model
Best new car deals 2023: this week's top car offers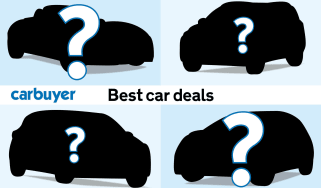 Best new car deals 2023: this week's top car offers
Toyota Yaris Cross updated for 2024 – new tech, trim and hybrid option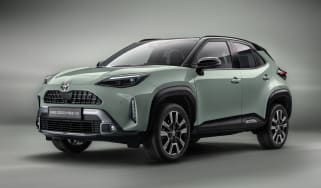 Toyota Yaris Cross updated for 2024 – new tech, trim and hybrid option