Car showrooms reopen in England and Wales
New and used car dealerships reopen on 12 April with safety measures in place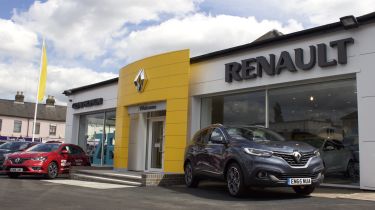 As lockdown restrictions continue to be eased around the UK, car dealerships in England and Wales have reopened today (Monday 12 April). This follows dealers in Scotland, who were allowed to reopen a week earlier.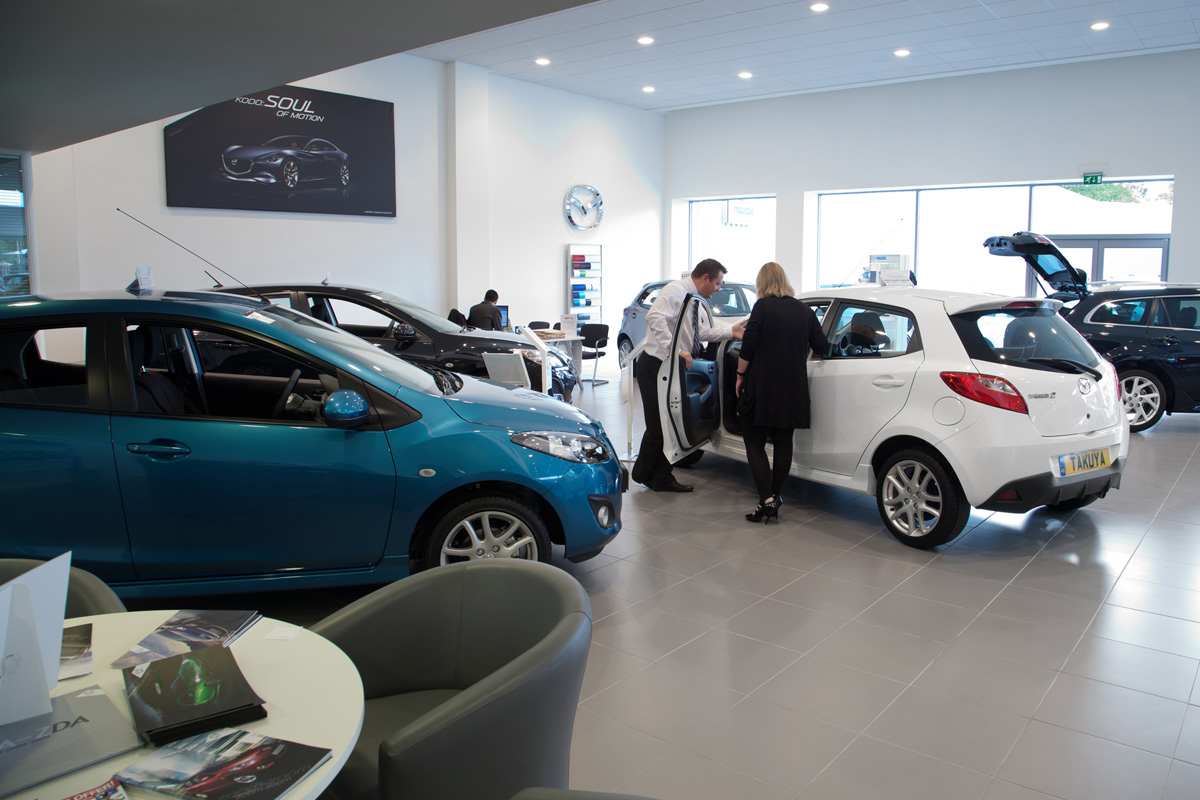 Buying a new car: top tips
The reopening of car showrooms is part of the government's 'Roadmap out of lockdown', which allows all non-essential retail businesses to reopen from 12 April with strict safety measures in place to protect customers and staff.
What are the Covid safety rules for dealerships?
The SMMT (Society of Motor Manufacturers and Traders) and NFDA (National Franchised Dealers Association) have released a series of safety recommendations for dealers to make their showrooms Covid-safe.
These guidelines include the implementation of an appointment system, limiting the number of people in a showroom or service centre at any given time. Both staff and customers will have to adhere to social distancing rules, as well as wearing a face covering (unless exempt) or appropriate personal protective equipment (PPE).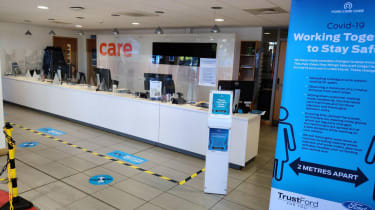 Buyers will be able to take unaccompanied test drives of a car but where this is not possible, face coverings, open windows and sanitisation of the car are recommended. All cars should be cleaned before and after use, and any dealerships that cannot comply with social distancing regulations or safety measures will be expected to stay closed.
Other measures include hand sanitiser in showrooms and the completion of paperwork digitally rather than in person. All customer cars in for servicing or repair will also be cleaned before and after work is completed.
Can I still buy a car online?
Yes, you can still order a car online and have it delivered to your house or to a dealership via their click and collect service. During the lockdown restrictions, online car retailers have continued to operate, with our sister site BuyaCar one of several dealers offering a completely online service, plus contactless delivery.
Why did showrooms have to close during the third lockdown?
With car showrooms classed as non-essential retail, the introduction of the third national lockdown forced dealers to close their doors in January this year. Despite dealers offering online sales and click and collect services, UK car sales have plummeted during the latest restrictions, with a 46.9% drop in sales compared to the same January to March period last year.
Similar to the end of previous lockdown restrictions, it's thought there is pent-up demand for new cars and an enduring wariness around taking public transport. An early surge in sales is also likely to be helped by the introduction of the new 21-plate last month, and by the renewal of contract hire and PCP finance deals that came to an end during the lockdown period.
For information on MoTs and servicing, leasing and finance, storing your car and more, read our guide to what the coronavirus means for motorists.