Mercedes GLA: old vs new
The new Mercedes GLA looks very different to the previous model but how does it actually compare?
While Mercedes was once famed for its executive models, it became firmly established in the family car class with the launch of the A-Class hatchback in 1997. The explosion of small SUVs led the German marque to release the GLA in 2014; it was another family-friendly model designed to compete with rivals such as the Range Rover Evoque and BMW X1.
The GLA was closely based on the A-Class but offered buyers a raised seating position, a better view of the road and a softer ride than the notoriously firm hatchback. Launched in 2020, the second-generation GLA also shares its DNA with the latest A-Class, but now gets a more distinct, SUV-like design.
Read on to find out how the last two Mercedes GLA models compare.
Design
Making its debut at the Shanghai Motor Show in 2013, the Mercedes GLA was a clear evolution of the A-Class hatch, to the extent that some thought it merely looked like the hatchback with raised suspension. Most body panels were actually changed but it was certainly the quintessential 'crossover', with just a small increase in height and little off-road ability. An 'Urban Edition' trim level pointed to the fact the GLA was aimed more at the cut and thrust of the school run than mud and ruts.
For the second generation, Mercedes has given the GLA a more traditional SUV shape. It's a striking 10cm taller, with wheelarches more squared-off in shape and clad in protective black plastic. Its wheelbase (the distance between the front and rear wheels) has also been increased to create more passenger space. The wheels are pushed out to each corner, resulting in much shorter front and rear overhangs.
Interior
The original GLA was certainly classed as a premium crossover but some aspects of its interior were more of a hit than others. It boasted an attractive leather steering wheel and turbine-style air vents, and plush leather seats were available, along with mostly high-quality materials. However, not everyone was a fan of its 'floating' infotainment screen, which looked rather like it had been stuck on the dash and had a large bezel around the screen itself. The button-heavy panel lower down the fascia looks dated now too, although some owners do still prefer physical controls.
Hop inside the new GLA and it certainly feels one, if not two, generations newer. That's thanks to Mercedes' latest MBUX interior layout, with crips digital displays replacing the analogue instrument dials and flowing across onto the dashboard. Buttons have been largely replaced by a controller ahead of the gearlever and voice control, which uses artificial intelligence similar to that found in home smart devices to recognise more natural speech and commands. The turbine air vents remain but the dashboard has been slimmed-down for a more spacious feel.
Economy and performance
Mercedes has a large pool of engines to choose from and the GLA has been offered with both diesel and petrol. The 2.1-litre diesel offered lots of pulling power but was often criticised for being rather agricultural and noisy given the brand's reputation for refinement, and it was phased out towards the end of the GLA's model run. This left a 120bhp 1.6-litre petrol in the front-wheel drive GLA 180, capable of just over 40mpg. The GLA 200 used the same engine but with 154bhp, returning up to 39.8mpg. A more powerful 2.0-litre engine and 4MATIC four-wheel drive came in the GLA 250, with 208bhp getting it from 0-62mph in 6.6 seconds, but managing just 35.8mpg.
The second-generation GLA is offered with diesel power again, helping it top 50mpg and appeal to high-mileage drivers. The big news, though, is the arrival of a plug-in hybrid GLA 250 e, with a 13.5kWh battery pack helping it drive for up to 40 miles without using any petrol. This gives it fuel-efficiency figures of 157-177mpg and very low CO2 emissions.
Stick with petrol and the GLA 200 now uses a 1.3-litre turbo engine with 161bhp, returning up to 42.8mpg and getting from 0-62mph in under nine seconds. The GLA 250 sticks with a 2.0-litre, now with 221bhp, but its 0-62mph drops slightly to 6.9 seconds. The diesel engines are all based on the same 2.0-litre unit, with 148bhp and the choice of four-wheel drive, or 187bhp with standard 4MATIC. Fuel economy ranges from 49.6mpg to 52.3mpg, while the top version cuts the 0-62mph time from 8.9 to 7.3 seconds.
Practicality
This is one of the biggest areas of change, thanks to the completely new shape of the GLA for its second outing. If you weren't impressed with rear legroom in the old car, this has been transformed. Not only is the interior longer, there's now a sliding rear bench, so occupants can adjust the rear seat position according to their preference. When fully aft, there's 116mm more space behind the front seats.
The raised ride height improves visibility and makes it easy to get in and out or tend to children in the back seats. Meanwhile, boot space has increased to 495 litres in petrol versions and 485 litres in diesel cars, an increase from 481 litres in the Mk1 GLA. Fold down the rear seats and the extra height of the new car is more noticeable, increasing maximum load volume from 1,235 litres to a maximum of 1,430.
Safety
The original GLA was a very safe car when it launched, achieving a five-star Euro NCAP star rating in 2014. This included an impressive 96% score for adult occupant protection, with 88% for child occupants. It included an array of airbags, including a driver's knee airbag, and even a pop-up bonnet to help protect pedestrians in a collision.
Euro NCAP hasn't put the latest GLA through its ever-stricter test regime yet, but a five-star result is expected. As safety kit continues to become more advanced, the GLA benefits from Mercedes' latest autonomous emergency braking system. It still has a pop-up bonnet too, raising by 65mm to help provide a better cushion in a pedestrian impact. A £1,500 Driving Assistance pack is also available to help improve safety and reduce fatigue on long journeys, adding blind-spot warnings, adaptive cruise control, lane change assist and even a function that can help the driver steer around an obstacle, as well as brake.
Verdict
While not everyone was a fan of the original GLA's 'A-Class-on-stilts' design, the new model couldn't be mistaken as anything but the baby SUV that kicks off Mercedes' SUV line-up. The shift to a more upright stance pays off inside too, where there's more space for passengers and their luggage, along with a better view out. Efficiency is incrementally better, unless you go for the GLA 250 e, which is a gamechanger thanks to its 40-mile electric range and official economy of 150mpg+.
Read our in-depth reviews of the original Mercedes GLA SUV and its successor, along with our guide to the best small SUVs.
"Plug-in hybrids don't add up"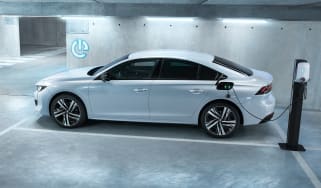 "Plug-in hybrids don't add up"
New BMW X1 in development for 2022 launch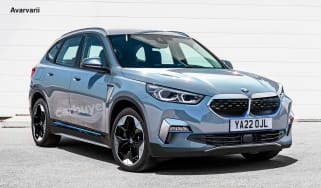 New BMW X1 in development for 2022 launch
2020 scrappage schemes: the complete guide
2020 scrappage schemes: the complete guide
Best new car deals 2020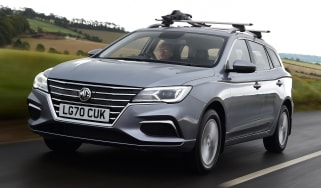 2022 Volvo XC100 SUV to rival BMW X7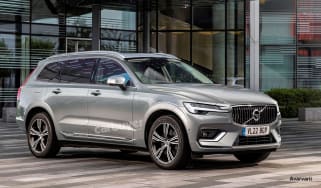 2022 Volvo XC100 SUV to rival BMW X7