BMW offering retro-fit DAB radio for £299
You can now fit a DAB radio to your existing BMW model for just £299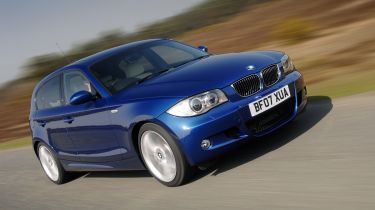 BMW is now offering its customers the opportunity to retro-fit a digital radio to their existing car – for just £299.
The system works through your existing radio head unit and is available on a wide range of models, including the BMW 1 Series hatchback, 5 Series saloon and X5 SUV. DAB radio is now standard on many new BMW models.
The price includes fitting and all labour, as well as a comprehensive three-year warranty for the digital radio and its parts. It is available on all BMWs from 1998 onwards with an RDS (Radio Data System) text function allowing the car stereo to display the current channel name, artist and track information. Your local BMW dealer can help you identify whether or not your car has this function.
Installation is simple, and is carried out by trained BMW technicians. The process involves fitting a discreet aerial to the inside of your car's windscreen and the inclusion of a small wireless remote control, so you can change through the digital stations seamlessly. Plus, your radio will still be able to receive an FM signal.
Switching to digital radio has been the subject of much contention, but it could be a wise move if the Government's plans to turn off the FM signal in 2015 go ahead. However, currently only 33 per cent of radio listening is digital, so there's a strong case for keeping FM radio switched on for the foreseeable future.
For more information visit www.bmw.co.uk. To view the full BMW range, visit the Carbuyer BMW reviews page.