Things you need to know today: Friday 22 January
You could buy Bond's car; will TVR rise again?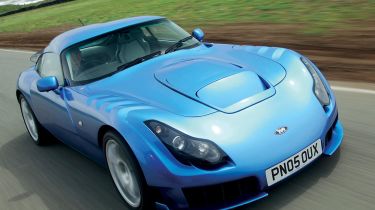 1. Bond's Aston Martin DB10 to raise £1million for charity
The Aston Martin DB10 driven by James Bond in the movie Spectre is to be auctioned by Christie's Auctioneers, with proceeds going to the medical charity Médecins Sans Frontières. The DB10, which has a 4.7-litre V8 engine and is capable of around 190mph, is expected to raise over £1million for the charity. Christie's is famous for its 250-year association with fine art, a tradition that arguably continues with the sale of the beautiful DB10. One word of warning: if you have pockets deep enough to make a bid, the DB10 is sold without a warranty. We approached Q Branch about the possibility of purchasing an aftermarket policy, but a response has so far not been forthcoming.
2. Conflicted analysis of car market
The economy is a polarising subject and automotive economics are no exception. Over the last few weeks several carmakers have released sales figures showing 2015 to have been a record year, with an overall increase of 6.3% in sales compared to 2014. British car manufacturing is in rude health too, with more than 1.6 million new cars built here in 2015. Some 80% of these vehicles were exported and European demand for UK-built cars grew by 11%. With figures like these, the industry is expected to react with caution to European Automobile Manufacturers Association figures predicting European sales will grow by just 2% in 2016. Much of the recent increase has come from the recovering economies of Spain and Italy, where sales grew by 20.9% and 15.8% respectively. As the growth of recovering economies begins to stabilise, so too are car sales and manufacturing.
3. Car insurance rises by more than £100
Car insurance premiums have increased by an average of 17%. Insurance companies say that's in part due to George Osborne, the Chancellor of the Exchequer, increasing insurance premium tax by 3% in April 2015. Michael Lloyd, director of AA Insurance, cited fraudulent claims as being partially responsible for rising premiums, with an average of £50 being added onto the price of a policy as a result of false and misleading claims.
4. TVR to make carbon-fibre car
Much-loved British sports-car manufacturer TVR is developing a new car made out of ultra-light and super-stiff carbon fibre. The Blackpool-based company stopped making cars in 2006 amidst financial difficulties and a convoluted ownership journey. Now, though, the reborn TVR is working with legendary Formula One designer and carbon-fibre pioneer Gordon Murray to design an entirely new car. Deposits have been taken since July 2015, with deliveries of the car expected between now and 2017.
5. Nissan continues to invest in British technology
Nissan is to invest £26.5million into its flagship Sunderland plant. The money will go towards the development of the next generation of lithium-ion batteries, which will power vehicles such as the all-electric Nissan LEAF. Nissan is to work with British academic specialists and technology firms to develop future batteries, with this investment seen as a further vote of confidence in British technology and electronics expertise. The news follows last year's investment of £100million into Sunderland, which secured the future of Nissan Juke production at the plant.
For more great stories like this, check out our daily briefing archive.
Kia EV4 SUV to take on the Volvo XC40 Recharge
Kia EV4 SUV to take on the Volvo XC40 Recharge
Best new car deals 2022: this week's top car offers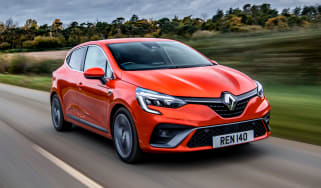 Best new car deals 2022: this week's top car offers
New electric MG4 hatch to start at £25,995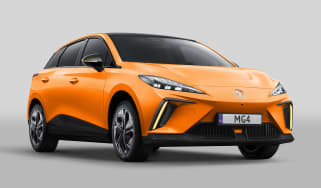 New electric MG4 hatch to start at £25,995