Things you need to know today: Thursday 14th January 2015
Volvo XC90 safety praised; Google's autonomous cars have some way to go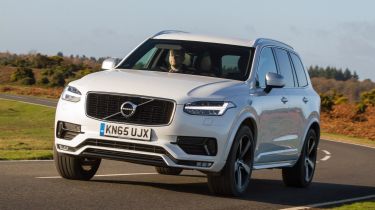 1. Safest cars tested in 2015 announced by Euro NCAP: Volvo XC90, Jaguar XE and Honda Jazz all feature
Safety regulator Euro NCAP has revealed the safest cars it tested in 2015. The Volvo XC90 was the safest large SUV, while the mid-size Mercedes GLC was also praised. Smaller cars that performed well in the tests included the Mazda MX-5 sports car and Honda Jazz hatchback, while the VW Touran and Ford Galaxy were top performers in the small and large MPV class, respectively. The Jaguar XE and Infiniti Q30 also topped their classes, too. Euro NCAP recently introduced new criteria, such as full-width frontal impact tests. It has also begun to focus on systems designed to help drivers in emergencies, such as autonomous braking and Electronic Stability Control.
2. Hyundai posts record UK sales figures
Following in the footsteps of Skoda, BMW and Mercedes, South Korean manufacturer Hyundai has joined the chorus of car manufacturers announcing record sales for 2015. Hyundai increased their sales by 7.5% when compared to 2014 figures. The Hyundai i10 hatchback was a great success, accounting for almost a quarter of new Hyundais sold, while the new Tuscon became Hyundai's fastest selling model when it was launched in September last year. Almost 90,000 new Hyundais were sold in Britain in 2015, more than the company have ever managed before. There was roughly a 50/50 split between retail and fleet sales.
3. Google's self-driving car cars required driver intervention to prevent crashes during testing
A recent request by Californian regulators has revealed that Google's autonomous car programme has some distance to go before it is perfected. The 32-page report says during the last fifteen months of testing, the technology company's self-driving cars required driver input on 341 occasions in order to prevent a potential incident. Of these 341 instances, 272 involved the car's own software alerting the test drivers to take control of the vehicle. There were 69 instances required the driver to seize control without prompt from the vehicles' safety systems, according to BBC News. To put this into perspective though, Google's self-driving cars covered 424,331 miles last year, making such incidents a relatively rare occurrence. These figures are also a marked improvement on last year's figures. Google said that in simulations run after these incidents, only 13 of them would have resulted in a collision.
4. Survey shows electric cars like the Nissan Leaf not an appealing prospect for UK drivers
A survey of almost 2,000 motorists has indicated that just 3% of drivers would buy a purely electric car, despite incentives such as government grants and road tax exemption. In the survey, commissioned by insurance broker Adrian Flux, 35% drivers cited the enjoyment petrol and diesel engines provide as the main reason behind this decision. Range anxiety – the prospect of running out of battery power during a journey – was the second biggest reason drivers would be reluctant to switch to electric power,. These figures suggest that companies like Tesla have their work cut out for them in convincing the British motorist to make the switch to purely electric power. However, research conducted by Carbuyer last September showed interest in electric cars and hybrids had increased by 25% immediately after the VW emissions scandal.
5. Britain braced for cold snap: drivers urged to be vigilant in misty conditions
The Met Office has warned of freezing conditions for the coming few days, with freezing fog being prevalent on some mornings. Extra care should be taken on the road, with drivers needing to keep a wary eye out for ice. The Institute of Advanced Motorists, or IAM, has also urged drivers to ensure they keep their windscreens clean and their washer fluid topped up. The IAM also reminded motorists to drive with dipped-headlights on in foggy conditions, switching on fog lights if visibility drops below 100 metres. Extra care is likely to required when driving at night, with particular attention needed for pedestrians and cyclists hidden by the fog. Drivers should also remember that foggy conditions can deaden sound, and make the speed of other vehicles difficult to judge.
Engine management light: top 5 causes of amber engine warning light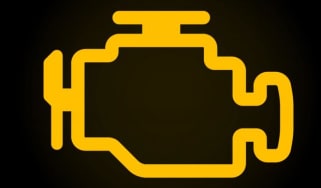 Engine management light: top 5 causes of amber engine warning light
Best new car deals 2022: this week's top car offers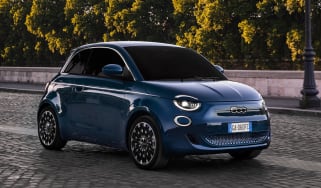 Best new car deals 2022: this week's top car offers
Top 10 cheapest electric cars 2022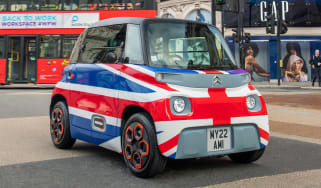 Top 10 cheapest electric cars 2022