LA Motor Show round-up
Your next new car could well have been revealed at this week's Los Angeles Motor Show.
Your next new car could well have been revealed at this week's Los Angeles Motor Show. From city cars and convertibles to SUVs and supercars, the LA show previewed a host of new cars we'll see on British roads in 2013 and beyond.
The next Ford Fiesta was shown with its new front-end design, while the new Chevrolet Spark made its North American debut. The Spark has been given a revised nose and a new centre console inside, but is otherwise unchanged. The most exciting small car was the new BMW i3. We've seen a five-door version of this electric car, but BMW showed a new three-door version with even quirkier styling for the LA crowd. It's likely to go on sale in 2015.
Another supermini making its debut is the Fiat 500L MPV. The 500L is a bigger version of the popular Fiat 500 city car, with more seating and much more interior space. If you're after a larger SUV, Nissan displayed the Hi-Cross concept, a seven-seat hybrid crossover that looks set to replace the popular Nissan Qashqai, but you'll have to wait until 2015 for this, too.
However, you'll be able to buy the new Mitsubishi Outlander in Britain early next year. It's a genuine seven-seater that's offered as a petrol, diesel or super-efficient plug-in hybrid model, and looks to tackle the all-new Toyota RAV4, which made its global debut at the show. The new RAV4 is a five-seat only car, but is much larger than the model it replaces. It's offered with a choice of four-cylinder petrol and diesel engines. It goes on sale next year, as does the new Subaru Forester. Like the RAV4, it's bigger and sportier, with a choice of 2.0-litre petrol and diesel versions when it arrives next summer, when SUV buyers will be spoilt for choice.
If you're after more fun, the VW Beetle Cabriolet was shown for the first time. It will follow the Beetle hardtop's model lineup, from its frugal diesel engines through to a 197mph 2.0-litre turbo Sport model. Even faster is the Jaguar XFR-S – in fact it's the fastest Jaguar saloon ever built. The bright-blue XFR-S is powered by a 542bhp supercharged 5.0-litre V8 and accelerates from 0-62mph in 4.6 seconds. It goes on sale in May, with prices starting at £79,995.
Sports car buyers have also been treated to the new Porsche Cayman, which is a Boxster-based two-door, two-seat coupe that sits below the 911 in Porsche's line-up. Porsche has now refreshed its entire range over the last 18 months. More radical is the Mercedes SLS AMG Black Series with its 622bhp 6.2-litre V8. It rockets from 0-62mpg in 3.6 seconds, as it has more power and less weight than the regular SLS. If that's not enough, there's also the new Lamborghini Aventador LP-700 4 Roadster. This convertible version of the coupe tells you all you need to know with its name – a 700bhp V12 and all-wheel drive (hence the 4) for a 0-62mph time of 3.0 seconds. It's set to cost around £290,000 and is available to order now.
To view the full ranges, visit the CarBuyer Ford, Chevrolet, BMW, Fiat, Nissan, Mitsubishi, Toyota, Subaru, Volkswagen, Jaguar, Porsche, Mercedes and Lamborghini reviews pages.
Engine management light: top 5 causes of amber engine warning light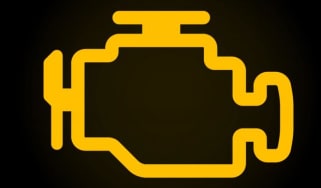 Engine management light: top 5 causes of amber engine warning light
Top 10 cheapest electric cars 2022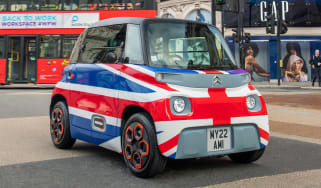 Top 10 cheapest electric cars 2022
Top 10 best electric SUVs 2022
Top 10 best electric SUVs 2022