Nissan 370Z coupe review (2009-2020)
"The Nissan 370Z is a well priced performance car, but its heavy controls and poor fuel economy won't suit everyone"
Pros
Plenty of performance for not much cash
Lots of standard equipment
Enjoyable to drive
Cons
Expensive to run
Not a great long-distance car
Performance isn't as strong as figures suggest
The Nissan 370Z is an extremely individual sports car. It's touted by Nissan as a spiritual successor to the original 240Z of the late '60s, a car that many saw as a cut-price Jaguar E-Type. It's a case of history repeating itself, because today's 370Z is pretty close to being a cut-price Jaguar F-Type.
The heart and soul of the 370Z is its 3.7-litre V6 petrol engine, delivering 323bhp to the rear wheels and allowing a 0-62mph time of 5.3 seconds, or an enormous amount of wheelspin if you prefer. If that's not enough, there's a Nismo (Nissan Motorsport) version available, lifting power to 339bhp and reducing the acceleration time by one tenth of a second. This brute force is wrapped in a body with suggestively swollen rear flanks and unambiguously sporty styling, leaving you in no doubt as to what the car is all about.
By 2018, the 370Z had been around for almost a decade, making it one of the oldest cars on sale. It also found itself up against newer competition like the muscular Ford Mustang, and many performance enthusiasts were falling for the charms of hot hatchbacks like the Volkswagen Golf R and Honda Civic Type R.
More reviews
Car trim reviews
In-depth reviews
To keep the 370Z looking fresh, 2018 brought gently tinted lights, a new design of 19-inch alloy wheels and smart new door handles, as well as a choice of new colours. Sadly, the 370Z's interior betrays its age far more than its exterior. Although there's a seven-inch touchscreen infotainment system, it doesn't offer the up-to-date connectivity of rivals or a DAB radio.
Accommodation is snug and glove-like, with comfortable seats that hug you in position. Once you're installed, you become part of the machine and there's very little room to fidget. The steering wheel is only height-adjustable and the dials move with the wheel, so try before you buy. There are no seats in the back, either – another clue of the single-minded nature of the 370Z.
The Nissan is also a car that demands respect and doesn't encourage lazy driving. Although the chassis is up-to-date and it handles well, it lacks the soft edge that makes an Audi TT or Mercedes SLC welcoming and approachable. Instead, it forces you to be committed to driving at all times in order to get the most out of it. And if you do, it delivers the kind of exhilaration you usually have to pay a lot more for.
Of course, the 370Z is still a Nissan, and that means it's reliable, safe and can be serviced or repaired at hundreds of Nissan dealerships dotted around the country. Less handy are its running costs – fuel consumption is considerably heavier than the similarly fast Ford Mustang and the even quicker BMW M240i emits far less CO2. The 370Z is a punishing machine for business users, who are taxed according to emissions.
On the other hand, value is definitely a 370Z strong point: the entry-level model starts at a little under £30,000 and it's difficult to imagine getting much more muscle for your money. A more luxuriously kitted out GT version with a Bose stereo and sat nav is around £35,000, with the full-house Nismo coming in at just over £40,000. In truth, it's doubtful that many people will need the Nismo's extra capabilities to have fun.
Partnership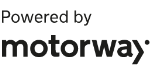 Need to sell your car?
Find your best offer from over 5,000+ dealers. It's that easy.
The 370Z arguably has less character than the Mustang and a narrower range of skills than the SLC or TT. The Porsche 718 Cayman is closest in how it rewards the driver, but is a lot more expensive. If you're looking for personal driving fulfilment with little garnish, the 370Z does what it says on the tin.
MPG, running costs & CO2
Don't expect the 370Z to be cheap to run
A major blot on the 370Z's copybook is its high fuel consumption. Its big 3.7-litre engine will return just 26mpg even if you're conservative with the accelerator. The automatic version is fractionally more fuel-efficient, but the margin is so small as to be virtually unnoticeable.
It's the same story when it comes to CO2 emissions. Here, the outputs of 248 and 245g/km for the manual and automatic respectively mean the 370Z is unlikely to be popular with company-car drivers, sitting in the top 37% Benefit-in-Kind (BiK) band. Because it costs under £40,000, the 370Z does at least only cost £140 a year in road tax, unless you opt for the Nismo model which will cost £450 a year to tax. If you have a keen eye on running costs, an Audi TT or Porsche Cayman will cost a little less to run, although they're markedly more expensive to buy, especially the versions that can approach the 370Z's performance level.
Engines, drive & performance
Thrilling from the first push of the starter button
The Nissan 370Z feels every inch the modern muscle car. Imagine an old Ford Capri updated with modern amounts of power and grip and you'll be close to the feeling. The six-speed manual gearbox is slick but feels suitably heavy and mechanical. Overall, the Nissan requires a lot more effort to drive than newer models, but that's all part of its appeal. As is its tendency to lose traction on wet roads, or when provoked by a heavy right foot on your way out of a corner.
Manual versions also have a feature that blips the accelerator when you change down gears to better match engine and road speed – nominally a driver aid but also a great way to show off. Some people will love this, but others may find it a little too much, especially when driving around town. The 2018 model has an uprated Exedy high-performance clutch, but few will notice any difference to how it feels.
As you might expect, the Nissan's suspension is firm, which cuts down on body lean in corners. As a consequence, it can be uncomfortable on bumpy roads. Anybody contemplating a 370Z who's likely to use it often for long journeys would be wise to opt for the GT version. It features active noise cancellation, which helps disguise the background racket created by the 370Z's engine, exhaust and wide tyres on a motorway journey.
The 339bhp Nismo version has a bit more power, but you'll barely notice it in everyday driving and it costs significantly more than the standard car. There may be people who'll notice the extra sharpness of the improved suspension but it would take back-to-back testing on a track to do so. You're very unlikely to see the benefit on normal roads.
Interior & comfort
Lots of noise from the big tyres and exhausts
Once you've dropped into the Nissan's seats, they're very comfortable and grip you tight. The steering wheel only adjusts up and down, not in and out, meaning you might struggle to find a really comfortable position. One useful feature is that the dials move with the steering column, so they're never hidden behind the wheel.
It's quite noisy on the move – the huge tyres kick up lots of noise at speed, and there's a whine from the gearbox that can be heard over the rorty engine note, but that's all part of the 370Z's raw nature.
The 370Z's interior hasn't been designed to appeal to the eyes in the same way as a Ford Mustang and it can't match the tactile reward of the Audi TT. It's more like an aircraft cockpit, and those are designed for function rather than feel. As a result, the controls are sensibly placed, and the cup-holder is situated in such an awkward, spill-inviting spot as to discourage you from sipping coffee and concentrate on the business of driving.
While the exterior style has survived the test of time, though, the interior is looking rather more dated, and there are none of the handy Apple CarPlay or Android Auto connectivity options that you'll find in newer cars. There's no DAB radio, either, but the GT trim has an excellent Bose stereo.
Practicality & boot space
There's very little storage space in the cabin
Unlike the Audi TT and Ford Mustang, the Nissan 370Z is a strictly two-seat affair. Interior storage is limited to a couple of hard-to-access bins behind the seats, small door pockets and that poorly-sited cup-holder. The 235-litre boot is small even by sports-car standards and with a high boot lip, it's not easy to load heavy luggage – and you'll need to take care to avoid burning your shins on the exhausts. Even so, Nissan says you can carry a couple of golf bags – but you may need to practice creative packing to do so.
Reliability & safety
370Z feels well built and Nissan's reliability record has recently improved
Because the 370Z feels very mechanical in most of its operations, it gives you confidence in its build quality. The car hasn't sold in sufficient numbers to feature in our Driver Power owner satisfaction survey but in 2018, Nissan was judged to be the fourth best manufacturer – a huge improvement on its 2017 showing of 20th place out of 27 manufacturers featured. The 2018 result is a far better performance from a marque that often trades on its reliability.
Although it's not made from the finest or showiest materials, the 370Z's interior is well assembled and has a solid feel. It's worth considering that over-the-shoulder visibility isn't great, and the seats are so snug that larger occupants don't have a lot of room for movement. You'll need to exercise extra care on slip roads and approaching junctions.
Electronic stability control and front, side and curtain airbags are all standard. There's even a clever pop-up bonnet to help protect pedestrians in the event of a collision.
Price, value for money & options
Cheaper than the Audi TT, BMW Z4 and Porsche Cayman
When it comes to performance for your pound, the Nissan 370Z is hard to beat. The standard 370Z and 370Z GT are priced close to far slower Audi TT models and it's left to the Ford Mustang to offer the closest direct comparison to the 370Z, when both price and performance are included in the equation.
Even the basic model comes with automatic wipers, 18-inch alloy wheels, climate control, bright bi-xenon headlights with pop-up washers and a keyless start system. For £5,000 more, the GT version enjoys larger 19-inch alloy wheels, power-adjustable heated leather/suede seats, cruise control, a Bose stereo upgrade and a hard-drive-based sat-nav system with Bluetooth and a seven-inch touchscreen.
For an additional £5,000, the 370Z Nismo adds engine upgrades, lightweight 19-inch RAYS alloy wheels, Recaro sports seats, a leather and Alcantara steering wheel and a sports trip computer.