Peugeot 208 and 2008 SUV receive minor interior update
Peugeot's smallest models get a modern toggle switch for the automatic gearbox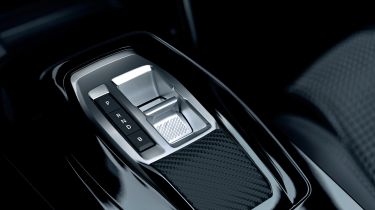 Toggle switch replaces automatic gear selector
Available on petrol, diesel and electric models
Updated car on sale now
Peugeot has subtly refreshed the interior of both the 208 supermini and 2008 SUV for 2022. The most noticeable change is the adoption of a new toggle switch control for the automatic gearbox, similar to that found in the larger Peugeot 308 family hatchback. The refreshed cars are on-sale now, with automatic models costing roughly £1,400 more than the equivalent manual.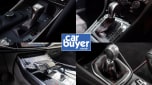 Manual or automatic gearbox – which is best?
The toggle switch itself is finished in satin chrome and is surrounded by gloss black trim with a 'carbon-look' pad to rest your wrist or palm on. Drivers simply push the toggle in the required direction to choose either 'drive' or 'reverse', plus there are separate buttons for 'park' and the regenerative braking function. The settings for the latter will remain after the car turns off, eliminating the need to reset the function each time you start a new journey.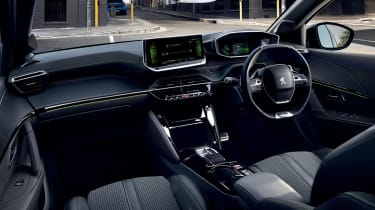 Of course, this new control is exclusive to versions of the Peugeot 2008 and 208 equipped with the optional eight-speed automatic gearbox. The electric versions of the 208 and 2008, dubbed the e-208 and e-2008 respectively, will receive this update too. No doubt, it is only a matter of time before the rest of the Peugeot range also drops the old 'Cobra' lever in favour of the minimalist toggle switch.
This is the second update that the 208 and 2008 have received since the beginning of the new year. Earlier in 2022, Peugeot introduced tweaks that increased the range of both electric models and discontinued entry-level trim levels in the lineup - you can read all about that here.
Want a car that's easy to drive and park? Check out our list of the Top 10 best small automatic cars