Audi RS5 coupe (2010-2016)
"The Audi RS5 is undoubtedly very, very fast, but it lags behind its main rival the BMW M4 in terms of driving fun. It's starting to feel its age, too."
Pros
Brilliant engine
Exceptionally fast
Comfortable front seats
Cons
Not very practical
Pricey to buy and run
Some rivals more fun to drive
On paper, the Audi RS5 looks like a tantalising recipe. It has a glorious 4.2-litre V8 up front (the same engine used in the previous-generation Audi R8 supercar) and superb grip from its quattro four-wheel-drive system – all clothed in an attractive, if slightly conservative, body.
But for some reason, the RS5 always feels like it's lacking a certain something. Not power, though. Its engine makes 444bhp, which should be plenty for most people. This is enough to get it from 0-62mph in just 4.5 seconds – only slightly slower than its rival from BMW, the M4.
It's not as much fun as the M4, though – there isn't as much 'feel' through the steering wheel, so you never feel quite as connected with this car as you do with the BMW. There's plenty of grip thanks to the four-wheel-drive system, but it all makes for quite, safe and secure progress, rather than good fun on your favourite back road. You could also choose a Mercedes-AMG C63, which offers still more power and a more involving driving experience
The RS5 is, however, reasonably comfortable and has a beautifully plush interior. It'll cost more to run than either of its rivals from BMW or Mercedes, though.
MPG, running costs & CO2
Closest rivals are far cheaper to run
The Audi RS5 isn't a cheap car to run – you can thank Audi's refusal to adopt smaller turbocharged engines for that. The turbocharged BMW M4 and Mercedes C63 AMG are both cheaper to run than the RS5, with lower carbon-dioxide emissions and better fuel economy.
The RS5 is capable of a claimed 26.9mpg if you drive with restraint. If you don't, expect fuel economy in the high teens at most. Its CO2 emissions are rated at 246g/km – more than 50g/km more than a C63 – so road tax will cost a hefty £490 a year.
Also, servicing, tyres, replacement parts and insurance will expensive – so whichever way you look at it, the RS5 is going to cost a lot to run.
Engines, drive & performance
Four-wheel drive grip makes most of the huge power on offer
This is the Audi RS5's reason for being, but despite that, it's mixed bag. There's no faulting the engine, which is hugely powerful and can lay waste to the 0-62mph dash in just 4.5 seconds (although for the record, that's fractionally slower than the M4 and C63). It makes a great noise, too.
That 444bhp is channelled through a four-wheel-drive system, which provides enormous grip in all weather. But the fundamental problem is that you never feel particularly involved in the driving experience, due to steering that doesn't provide the same amount of communication as the best of the Audi's rivals.
Interior & comfort
Great interior quality, but space in the rear is tight
The interior is a strong point of any Audi, thanks to high-quality materials and excellent build quality. The RS5's isn't perfect, though – the dashboard is beginning to look a little dated, especially compared to that in the latest Audi A4 saloon. Even so, there are some extremely comfortable and supportive front seats, which you and your passenger can enjoy. You'll be thanked less by any passengers you put in the two rear seats, as space back there is limited.
Partnership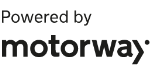 Need to sell your car?
Find your best offer from over 5,000+ dealers. It's that easy.
The RS5 is reasonably comfortable on the move; although its suspension is quite firm and those wide tyres generate considerable road noise. At least the car is fitted with a suspension system you can configure to be sportier or softer depending on your preference.
Practicality & boot space
The four-seat RS5 is only available as two-door
Considering the RS5 is the same size as an A4, it's surprising to find space for the two rear-seat passengers is so tight. You can thank the sloping coupe roofline for that. It's not easy to get in the back, either, and once you're there, head and legroom is quite limited. That's a shame, because the seats are actually quite comfortable to sit in.
Fortunately, the RS5's 455-litre boot grows to 829 litres when the standard split-folding rear seats are dropped flat. There are also lots of storage cubbies and handy nooks dotted around for stashing your bits and pieces in.
Reliability & safety
Audi has a good reputation for reliability and safety
Despite Audi's reputation for reliability, the A5 on which the RS5 is based didn't fare particularly well in our 2015 Driver Power customer satisfaction survey. It finished in 114th place overall and could only muster a 96th-place finish for reliability.
Its performance in the build-quality category was better: 19th out of the 200 cars featured. That's thanks to the high-quality materials used and the reassuring 'thud' you hear when you close the doors.
The RS5 also comes with plenty of safety equipment, including six airbags, electronic stability control (ESP), ISOFIX child-seat anchor points and massive brakes. You can also add optional extras such as adaptive xenon headlights, lane-departure warning and blind-spot monitoring.
Price, value for money & options
This performance flagship isn't cheap
You can spend between £60,000 and nearly £80,000 on an RS5, which is a huge sum whichever way you cut it – particularly as both the BMW M4 and Mercedes C63 are cheaper. And you'll still need to fork out extra for kit like adaptive cruise control and lane-keeping assistance.
All models feature leather upholstery, a seven-speed twin-clutch gearbox and adaptive suspension. Resale values are strong, in part because of the RS5's relative rarity.