Car paint: how to avoid unexpected costs
Paint isn't the cost-free option it once was. Many manufacturers charge hundreds of pounds for even basic colours on new cars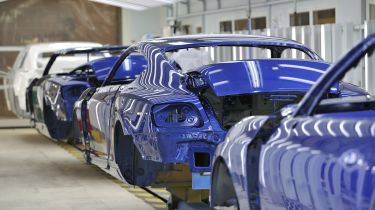 Most motorists are used to having to shell out for a number of options to get exactly what we want in our new cars. Some are useful – such as air-conditioning, cruise control and sat nav – while others, such as swivelling tow bars, privacy glass and heated steering wheels are largely superfluous luxuries.
In recent years, however, it has become more and more common for carmakers to charge extra for what used to be a fairly common no-cost option – the colour.
Car options: how to make the right choices
Colour costs
Until recently, it has been the norm for manufacturers not to charge for more basic 'flat' colours, only asking extra for more exuberant metallic, pearlescent and matt hues.
This is becoming less and less common, however, with most manufacturers offering just the one solid colour for free and charging for any other colour. If you want to upgrade to a more eye-catching paint job, perhaps a metallic or pearlescent finish, this will usually cost around £500 or more. You can end up spending thousands on more upmarket models.
For example, the Peugeot 308 hatchback comes in Hurricane Grey as standard, but opting for solid white costs an additional £275 and any other colour adds either £545 or £695 to the car's price.
This practice is by no means limited to Peugeot. If you're after a Nissan Juke, the only no-cost colour is Flame Red. Any other shade will set you back at least £250 (white), while the most expensive is £745. Contrasting roofs are in fashion again, so you can spend another few hundred pounds if you want a two-tone look.
Why is paint now so expensive?
We talked to an industry spokesman to get to the bottom of the price of paint and he told us there were a number of factors behind manufacturers suddenly charging more for it. He told us that the growing popularity of white meant fewer people were spending more on metallic or colours.
"Obviously, paint is something manufacturers have to purchase. And with fewer buyers choosing metallic as a cost option, they have to plug the financial gap by charging a nominal fee," he said.
Paul Normyle, boss of car paint repair company Shine, told us: "There was an EU directive back in 2006-07 that all paints should be water-based rather than oil-based. The R&D for all colours to be created in this way becomes expensive. This, of course, has a knock-on effect – and somebody has to pay for it."
However, the Society of Motor Manufacturers and Traders – the representative body for the industry in the UK – believes that manufacturers are trying to recoup the cost of the extra standard equipment fitted to most new cars these days. A spokesman said: "Buyers might get USB ports or air-conditioning, but with the cost of cars not rising in accordance with the advances in technology, makers could be charging for paint instead."
How much will a metallic finish cost you?
There's a huge range in prices for premium paint jobs – including flat colours as a cost extra, metallic, matt and pearlescent finishes. They can cost anywhere from around £250 all the way to several thousand.
The cost of colour – price ranges for metallic paint as a cost extra:
| | | | | | |
| --- | --- | --- | --- | --- | --- |
| Manufacturer | Price range | Manufacturer | Price range | Manufacturer | Price range |
| Audi | £575 - £3,400 | Jaguar | £600 - £6,120 | Porsche | £632 - £1,683 |
| Alfa Romeo | £525 - £2,500 | Jeep | £700 - £2,000 | Renault | £0 - £1,060 |
| BMW | £560 - £1,350 | Kia | £535 - £665 | SEAT | Free |
| Citroen | £545 - £720 | Land Rover | £670 - £6,120 | Skoda | £0 - £975 |
| Dacia | £505 | Lexus | £500 - £820 | Suzuki | £465 - £800 |
| DS | £550-£795 | Mazda | £540 - £800 | Tesla | £1,000 - £2,500 |
| Fiat | £550 - £1,050 | Mercedes | £595 - £7,500 | Toyota | £515 - £900 |
| Ford | £500 - £850 | MINI | £525 - £795 | Vauxhall | £565 - £875 |
| Honda | £500 - £550 | Nissan | £575 - £1,775 | Volkswagen | £260 - £960 |
| Hyundai | £550 - £690 | Peugeot | £515 - £725 | Volvo | £575 - £1,000 |
What can you do?
As always, doing your research is crucial. If you wait until you're in the showroom, about to sign the paperwork and find out that nice paintjob adds £500 to the total, putting you over budget, then it's already too late.
Most manufacturers allow you to configure your ideal car on their website, so you can find out how much any extra equipment or paintwork will cost. Make sure you check the paint options and factor them into your budget. For more information on research, see our how to choose the right car article.
Paintjobs also make good haggling tools. If the dealer won't budge on the price, ask them to throw in a desirable premium paintjob for free. Read our how to negotiate a car price article for more information on haggling.
We'd also recommend checking the cars the dealer has in stock, as quite often these will have metallic paint to tempt customers. By buying an in-stock or pre-registered car, you may save a lot of money and you won't have to pay extra for metallic paint. Also, the dealer may try and sell you paint protection for a few hundred pounds, so ask yourself whether you really need this or not.
Check out our guide to the best car scratch removers to buy this year.
Engine management light: top 5 causes of amber engine warning light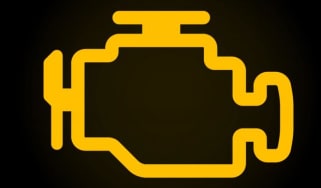 Engine management light: top 5 causes of amber engine warning light
Best new car deals 2022: this week's top car offers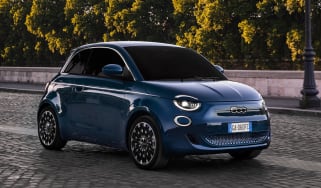 Best new car deals 2022: this week's top car offers
Top 10 cheapest electric cars 2022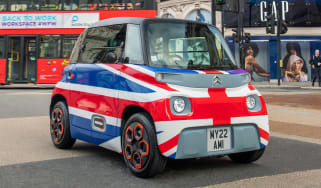 Top 10 cheapest electric cars 2022