Best car colours: which one should you choose?
We look at the most popular car paint colours and how to choose the best option when buying a new car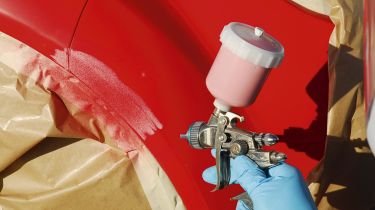 Is there a best colour to choose when buying a new car? There is clearly no definitive answer to this, as it'll be different for every individual. There's a variety of factors to consider, such as how much metallic paint costs, which shades are available and, of course, which colour you personally like the most.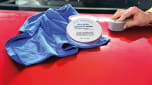 Car paint protection: what is it and is it worth the price?
However, there's still an element of forward planning required when you pick a new car colour. If you love hot pink more than anything else and it's available on a new car you're considering, you might want to think twice before shelling out, as it could prove difficult to sell later, meaning the vehicle's value is significantly reduced. Not only will you pay extra to order an outlandish colour at the outset, you'll pay more in depreciation as well.
There is evidence to back this up, and it's logical that not everyone loves bright colours. This means darker, more subtle shades including black, white and grey (or silver) are the most popular car colours in Britain and have been for some time.
Of course, most cars aren't even available in outlandish colours as the car makers know hardly anyone wants them. Often you'll find that basic white or black is offered as standard, and metallic colours are optional extras. That's not always the case, though, as – for example – Skoda offers many of its models in bright blue at no cost, and the Peugeot 308 is a deep, metallic green as standard with more subtle colours costing extra.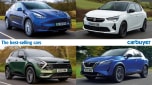 The UK's top 10 best-selling cars 2023
There are other considerations too: if you use your car for business it can send the wrong message to show up in a garish vehicle, so many people opt for sombre shades. White cars tend to look dirty more often, so if you hate washing your car, that's a colour worth avoiding. Strangely, black is also hard to keep looking its best as road grime tends to make it look dull and grey. The best colour for keeping cars looking smart for longer is somewhere in between; grey or silver.
Read on to find out the colours that most people pick for their new and used cars. Clearly, decisions about which colour you like best and what you can afford are individual choices, but if you're on the fence you can see what most people prefer below.
Most popular new car colours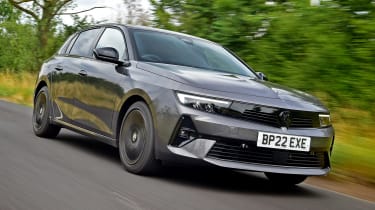 You'll quite often hear British people moaning about grey skies, but it seems many are happy to drive gloomy-coloured cars. Figures from the Society of Motor Manufacturers and Traders (SMMT) show that UK drivers simply cannot get enough of grey cars. In 2022, for the fifth year in a row, grey was the most popular colour, accounting for over one quarter (25.7%) of new cars sold and totalling 408,155 units.
The monochromatic theme continued as the second and third biggest-selling colours were black and white respectively. Black cars made up 20.1% of the market, while 16.7% of new cars were adorned in white. Alongside silver, which contributed to 6.1% of new car sales, greyscale cars made up a whopping 68.6% of the UK's new car fleet; black, grey or white have been the most popular colours for 12 years in a row.
Partnership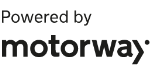 Need to sell your car?
Find your best offer from over 5,000+ dealers. It's that easy.
For those worrying that Britain's roads are lacking in vibrancy, there was good news in Scotland as blue became the most popular colour north of the border. Blue cars made up 16% of new passenger vehicles sold in the UK as a whole, making it the fourth-most popular colour – although, the proportion of blue vehicles registered was down slightly by 1% compared with 2021. Furthermore, the superstition that green cars bring bad luck may be starting to fade, as sales saw a huge jump in 2022. Green placed seventh in the list of the top 10 colours, recording a 74.2% leap in popularity year-on-year.
More unusual colours such as orange, yellow, bronze, mauve and turquoise were also picked more frequently than they were in 2021. However, all are far from overtaking the monochromatic shades, as these colours still only accounted for 3.4% of the market overall.
Surprisingly, the appeal of red cars may be beginning to dip, as sales slipped by 0.3% year-on-year, following a larger 1.4% drop in 2021. However, according to the SMMT, red was still the fifth most popular choice, with the most popular model in this colour being the UK's best-selling car, the Nissan Qashqai.
Most popular used car colours
The SMMT is yet to release used car colour figures for 2022, but black was the UK's most popular choice in 2021. The SMMT figures revealed that, between April and June of 2021, a total of 461,050 used cars were purchased in the UK in black – almost 100,000 more than those in silver, which followed in second with 363,529 sales. Blue was a close third, with 362,140 used examples sold. These three colours accounted for 54.8% of all used car sales during this period.
Grey followed in fourth with 341,950 sales. White was fifth with 303,192 and red followed in sixth place with a total of 220,472. Figures decreased dramatically from here, with only 38,573 green used cars purchased in Q2, followed by 16,289 orange examples, 11,957 beige and 11,415 yellow.
Looking to buy a new car? See the best options on the market in our 2023 Carbuyer New Car Awards page
Engine management light: top 5 causes of amber engine warning light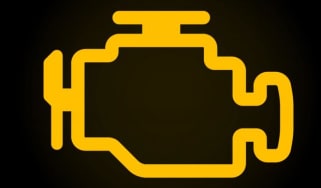 Engine management light: top 5 causes of amber engine warning light
Best new car deals 2023: this week's top car offers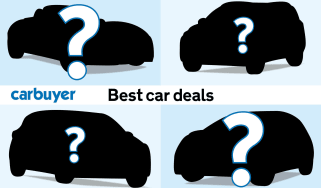 Best new car deals 2023: this week's top car offers
Swoopy new Toyota Sport Crossover Concept to take on Polestar 2 in 2025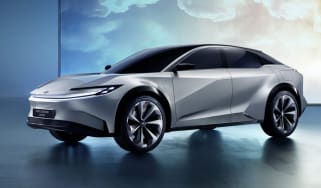 Swoopy new Toyota Sport Crossover Concept to take on Polestar 2 in 2025