Practical driving test tips: how to get your driving licence
All the facts on how to get your driving licence, photocard licence and online counterpart, plus our top tips for passing your test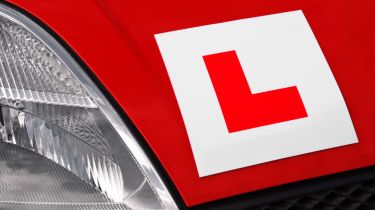 Getting a driving licence is a huge moment for most of us. It's the moment you're able to get out and explore the world at your own pace for the first time, and while it's exciting to get behind the wheel, passing the test isn't easy - and can be a daunting experience for many.
Once you've passed your theory test, you can move on to take a practical driving test that will secure your driving licence. The theory test is important but it simply requires some study, whereas the practical test needs experience behind the wheel and concentration on the day to pass.
There are plenty of things to bear in mind when you take your driving test, and we've brought together some of our top tips below. You should, of course, have discussed the test with your instructor but there's no harm in going over some of our advice before the big day.
Don't rush it
If you rush into taking a driving test then there's a higher chance of failure, which will end up costing more time and money in the long run. It's worth making sure you have enough time behind the wheel of a car before you take your test. Every minute driving a car will see you improve and increase your chances of passing your exam.
Most learner drivers need about 45 hours of instruction before passing a driving test. There's no shame in needing more than this, as we all learn at different rates and in different ways. The main thing is to be ready and not to rush into booking a test.
Practise driving between lessons
If it's at all possible, practise driving between lessons. The most important thing here is having a willing friend or relative in the passenger seat who has held a full driving license for at least three years and is 21 or older.
In the company of a sensible, patient supervisor, driving practice can be valuable in building up confidence. It can also make the basics of car control feel far more natural. However, be wary of picking up bad habits – heeding the advice of your instructor is a better idea than taking tips from a friend or parent.
How long does a provisional licence last?
A provisional driving licence lasts for 10 years. However, once you pass your written theory test, you have two years from the date you passed in which to also pass your practical test. Failure to pass the practical within two years means you need to retake the theory test.
Practise manoeuvres
Although you'll practice various maneuvers during your driving lessons, now an updated driving test has been introduced, there's one that's especially worth looking at.
It consists of pulling up ahead of a parking bay and then safely reversing into it (parallel parking is how this maneuver is described). You might also be asked to pull safely alongside the kerb (on either side of the road) and reverse for two car lengths.
There's no longer a test requirement for turning in the road or reversing around a corner, but these are still worth practising between lessons and will certainly boost your confidence on the road. It's worth putting some time into following sat-nav instructions too – the updated driving test includes this.
Practise in different weather
You can't predict the weather, so prepare for whatever it throws at you by practising in all conditions. That way, you'll do even better in your test if the sun comes out, the roads are dry and visibility is good. You'll also know how to adjust your driving style in poor conditions.
Take a mock driving test
We advise doing a mock theory test, so why not do a mock driving test too? You'll do mock tests in your lessons but you can create your own when you practise. You can always ask your instructor to create more too.
You'll learn to think clearly and focus, as well as manage your nerves. If you try an emergency stop, check it's safe to do so.
Practise the 'show me, tell me' questions
These cover things like checking the car's engine oil and testing the brake lights, and are asked before you start the engine. Explain to the examiner what's involved so they can see you know what you're talking about.
Pick the right test time
Many people are so keen to book their test, they don't think about precisely when in the day they should take it. However, depending on the time of day it happens, the roads may be busier or quieter.
Rush-hour or school finishing times should be avoided because the roads are full of cars, some driven by parents rushing to get children to and from school.
There's nothing like a harassed driver in your rear-view mirror to make you feel anxious and affect your concentration.
Sleep well
A good night's sleep before the day of the test will make you feel awake and alert. You'll deal with stress much better, too. Don't forget the test lasts 45 minutes. There's a lot to do and you'll perform better with a clear head.
Don't forget your papers
The night before the test, gather together your provisional driving licence and theory test pass certificate. Leaving it to the day itself will only cause you stress if any of it is missing. Remember: forget to bring your papers, and you won't be able to take the test.
Don't panic before the test
There's a lot to remember on the day of your test – all those things you'll have read about in books that try to help new drivers and all those important points that were mentioned when you took the theory test might swirl around your mind on the big day. There's some good news, though – you've proven that you already know everything you need to in order to pass your test.
Having passed your theory test already, you're likely to find that the theoretical rules of motoring will come to you automatically once you're behind the wheel. If you use as much observational skill as you can, you'll be able to instinctively react to the signs, road markings and hazards you see.
You also know that you have what it takes to drive safely. Any good driving instructor will know when a student has reached a high enough standard to sit their test – you'll have already proven that you can control a car safely under supervision. Now all you have to do is combine the things you know with the things you can do.
Don't panic during the test either!
You'll be allowed to make 16 'minors' (small mistakes) in your test before the examiner will fail you, so don't obsess about any slips. Instead, keep calm and do your best.
Technical mistakes aren't all the examiner is watching for, though. They'll want to see you can recover from any slips calmly and safely. If you can, they'll look more 'kindly' on you.
However, the same mistake made three times will be classed as a major, which means instant failure. Avoid repeating the mistake by remaining calm and putting right your error in a safe and controlled manner.
Bear in mind that you'll fail if you make a single major fault, too.
Show that you're aware
Knowing what's going on around you is key to passing the test. Check your mirrors and blind spots. Move your head as you do because the examiner won't be able to see your eyes. Don't be too cautious, though, because you could be marked down.
After you've got your licence
The paper part of the driving licence (called the 'counterpart') was replaced by an online version from 8 June 2015. You'll need to log in to this online version in all situations where the counterpart would have been required.
It's a good idea, since half a million of the UK's 46 million licence holders lost their paper counterpart at some point.
Penalty points
The counterpart displayed the classes of vehicle you can drive – also shown on the plastic photocard licence – as well as any endorsements you'd attracted.
You'll still have to pay any fines. With the arrival of the online version, endorsements are recorded electronically, but you must still hand your licence in to a court if asked to do so.
The paper counterpart is no longer valid and your driving record won't be recorded on it. To see your record, you'll need to go online or ask the DVLA to post it to you.
How to view your new online driver record counterpart
First, you must log in to your account. Fill in the form making sure you have your driving-licence number, National Insurance number and postcode just as they're shown on your plastic photocard licence.
You can use the system to raise a so-called 'check code' that you can send to someone else (an employer, for example) so they can see and check your licence. The code is live for 72 hours.
What they won't be able to see are the last eight digits of your unique driving licence number, the vehicle classes you can or can no longer drive, your name and any current or expired points you may have.
You can ask to see your record for free by other means by filling in this request form.
You can't use this service to check someone else's details.
You can contact the DVLA to apply for a new driving licence if yours has been stolen, lost or destroyed by calling 0300 790 6801.
How the new UK licence changes affect hiring a vehicle
Hire companies in the UK should be happy to see your plastic photocard licence alone but we still advise checking if they require a DVLA check code. When hiring a car within the EU, it's worth printing a DVLA check code, which is valid for 21 days from the date it was created. If you're travelling further afield, consider preparing well in advance and finding out whether an international driving permit is required.
Read our list of best first cars for new drivers. 
UK road tax 2022: VED tax rates and bands explained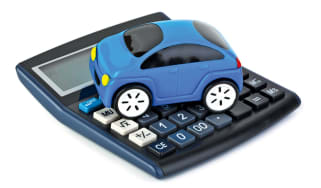 UK road tax 2022: VED tax rates and bands explained
Top 10 best cheap-to-run cars 2022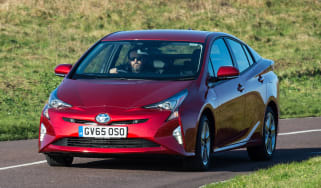 Top 10 best cheap-to-run cars 2022
Top 10 best economical 4x4s, SUVs and crossovers 2022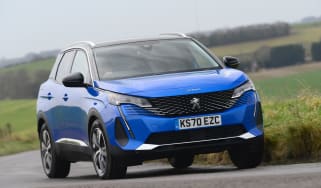 Top 10 best economical 4x4s, SUVs and crossovers 2022