Theory test tips: how to pass first time
The driving theory test is often stressful – our guide is designed to provide all the advice you need to past first time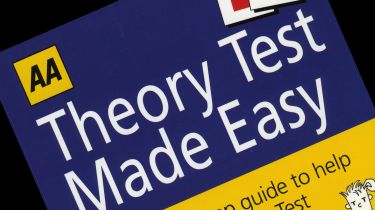 Learning to drive is a big milestone in anyone's life and often the first taste of independence for those who choose to start learning when they reach their 17th birthday. But there's more to it than simply getting behind the wheel and preparing for a practical test.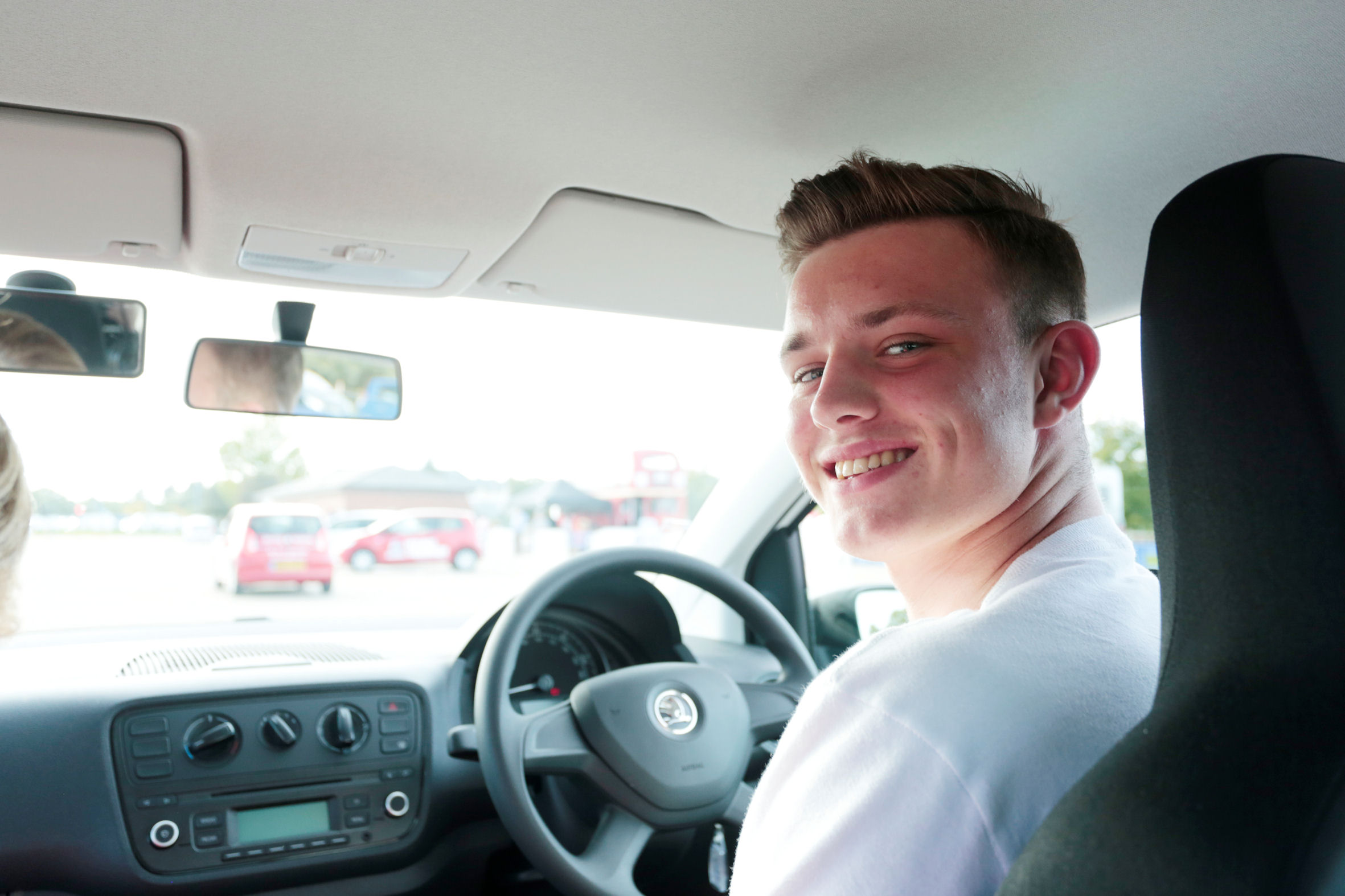 How much does it cost to get a driving licence?
The theory test is the first hurdle you'll have to overcome before you're able to even book your practical driving test. It's an intensive exam and there's plenty you need to learn but by understanding what's expected of you and preparing for the questions, there's no reason why you shouldn't pass first time.
Practice makes perfect and we highly recommend testing yourself on potential questions in the lead up to your test. There are many resources available to help, including mock tests and helpful handbooks. Knowing what to expect from the test and all the facts and figures you'll be expected to know will help to boost your confidence, putting you in the best possible frame of mind.
Here, we'll take you through the test, what you can expect and how to prepare…
What is the driving theory test?
The driving theory test was introduced in 1996 as a way of raising driving standards and ensuring new drivers understand the rules of the road. The test is run by the Driver and Vehicle Standards Agency (DVSA) and comprises two parts.
You'll be presented with 50 multiple-choice questions, followed by a hazard-perception test using video clips.
What does a theory test cost?
The driving theory test costs a flat rate of £23, regardless of when you take it. However, if you've previously taken the Safe Road User Award you can take a shorter 35-question test, costing £18.
The Safe Road User Award costs £35 to join and is an 80-hour Level 1 QCF qualification. You can take the test from the date of your 17th birthday onwards.
Booking a theory test
The simplest method for booking the test is online. It's a quick process, but you'll need to provide your personal details, including the number on your provisional driving licence.
Theory test questions
When the theory was first introduced in 1996, would-be drivers had to complete a written exam. Thankfully it was computerised in 2000.
The test begins with instructions and a few practise examples, so you can familiarise yourself with the format and how everything works before starting for real. Once you start the test, you'll have 57 minutes to complete 50 multiple-choice questions.
A good rule of thumb is to allow a minute for each question, which gives you a bit of time at the end to check your answers. You can go back and change an answer at any time, so it's worth taking several minutes to double – or triple – check your choices. You can also 'flag' questions you're unsure about, so they're easy to find later. Many find it's easier to do this rather than rush a tricky question.
It's worth bearing in mind that some questions are presented as a case study, which is a short story based on a potential real-life situation, with five questions based on each case study.
Once you're satisfied with your answers and carefully checked over the test, you can end the test, even if it's before the 57 minutes are up.
Regardless of whether you do this or use the full 57 minutes, you're entitled to a three-minute break before the hazard-perception test begins. We recommend you take advantage of this, as even a quick break from the screen can help refresh your mind and eyes before the next test.
Driving theory test: hazard perception
The hazard-perception test was introduced in 2002 with the aim of preparing learners for some of the potential dangers that can occur on the road. The test consists of 14 one-minute video clips; each has one hazard to spot, while one (randomly ordered) clip has two hazards.
There are three kinds of hazard in these clips: potential, developing and actual.
While a child walking on the pavement has the potential to become a hazard, this is not a developing or actual hazard until the child has walked into the road, or in front of your vehicle. Each developing hazard constitutes an incident in which you might need to take preventative action – such as braking or manoeuvring around an obstacle – to avoid an accident.
When you recognise that a potential hazard has become a developing or actual hazard, click the computer's mouse as soon as you can – but try not to click after the hazard has passed. The test software can recognise random or over-zealous clicking, and will penalise you if it perceives you are trying to pass by haphazardly clicking the mouse.
You can score up to five points for each developing/actual hazard, and the sooner you click the mouse to acknowledge you've seen it, the more points you get. You'll be given one practice clip before the test starts, and a 10-second countdown for each clip.
We've put together a detailed guide to the hazard-perception section of the theory test, which has further details and hints.
Find out about the show me, tell me part of the driving test.
Theory test: pass mark
The pass mark for the multiple-choice section of the test is 43 out of 50. For the hazard perception test, you have to get a minimum of 44 out of the 75 marks available. Assuming you hit the pass mark, you can proceed to book your practical driving test.
Driving theory test: revision
It's easy to feel you need to buy as many revision materials as possible. While it's well worth investing in (or borrowing) an official DVSA book or DVD-based guide for both sections of the driving theory test, there are plenty of theory test practice resources available online for free. Some are better than others, so be prepared to use your judgement and if in doubt refer to the official DVSA materials for guidance.
It's also easy to get a free theory test app for your phone, but be aware that some involve 'in-app purchases'. It may be worth investing the £15 the DVSA asks for its official 'test kit'. This not only covers all the topics and information you need to know, it also has practice tests – both for the multiple-choice section and the hazard perception test.
Set a theory test revision schedule
The phrase "fail to prepare, prepare to fail" is as true for the theory test as it is for anything else in life. It's worth spending an hour or so a day in the week running up to your test on revision and practice materials and you should take several mock theory tests as part of this schedule.
Also seek out a practice hazard perception test online if you don't want to pay for the DVLA's official app or the DVSA's test kit.
After your first few practices, try to complete these mocks in test conditions: that means no peeking at the test resources and a time limit – 15 minutes for the hazard perception test and 57 minutes for the multiple choice section.
Practice while driving
Try not to think of the two sections of the theory tests as separate from the act of driving itself: they've been designed to be a part of your journey from novice learner to proficient driver. It's often a good idea to have a quick glance at a section or two of your theory test practice materials before each driving lesson so they're fresh in your head. You should also ask your instructor to talk through any areas you're having difficulty with.
Don't forget your provisional licence!
If you fail to bring your provisional licence with you to the theory test centre, you won't be able to sit the test and you'll forfeit the £23 fee. You need to give three working days' notice to avoid being charged if you need to cancel your theory test for any reason.
Be in the right frame of mind
Even if you feel like you're the last person in your group of friends to get your driving licence, try not to put too much pressure on yourself to pass. It's more than likely there are plenty of people you know who are keeping quiet about the fact they're on their third or fourth attempt.
Try to get a good night's sleep the day before your test and don't go in on an empty stomach. Hunger can be a more serious distraction than you might think and the two tests take about an hour and a half in total – that's before you've factored in getting to the theory test centre in the first place.
Check your answers and revisit any difficult questions
While the hazard perception test doesn't give you a chance to revisit or pause any clips, the multiple-choice section of the theory test allows you to flag questions you want to come back to, and this is well worth doing.
Many people find that they have plenty of time left over at the end of the theory test and it can be helpful to spend these minutes really thinking about any questions you were unsure of the first time around, as well as glancing over the rest of your answers to check you haven't made any glaring errors.
Don't worry about failing
If you're the type of learner who's taking the time to read advice articles about the theory test and do practise tests, it's fair to say you're more likely to pass first time. Don't worry if you don't quite make it, though: the driving theory test pass rate is only about 50%, so you'll be in good company however well you do. Good luck!
If you've passed your theory and you're ready to book your practical examination, check out our practical driving test tips. If you're looking for some inspiration to pass your tests, take a look at our guide to the Top 10 best first cars.
Top 10 best cheap-to-run cars 2022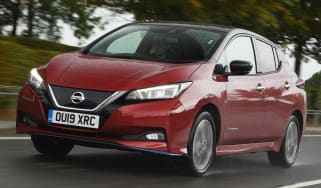 Top 10 best cheap-to-run cars 2022
Top 10 best cheap cars 2022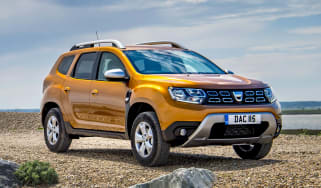 Top 10 best cheap cars 2022
New car delivery times: how long will you have to wait?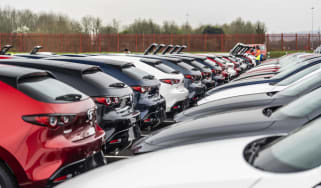 New car delivery times: how long will you have to wait?