How much does it cost to get a driving licence?
Learning to drive isn't cheap, from driving lessons to the theory and driving tests, along with paying for a provisional driving licence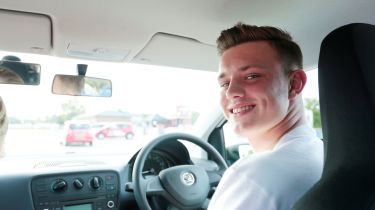 Passing your driving test is one of life's major milestones. It's often regarded as one of the first steps to freedom and independence for a teenager before leaving home.
Sadly, the significance of driving and the opportunities it affords have no effect on the cost of getting a licence; there's no denying that it's a very expensive process. First you need to apply and pay for a provisional licence, then you need to cover the costs of driving lessons, the theory test and the practical driving test. Though the entire process is relatively simple, it will add up to well over £1,000 for most learners.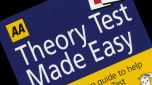 Theory test tips: how to pass first time
We've summarised the expenses involved in getting a driving licence for the first time and some of the additional costs you may face, should you need a replacement later on.
Provisional driving licence cost
Before you get behind the wheel or sit on a seat, you'll need to apply to the DVLA for your first provisional licence, which enables you to drive a car and ride a motorcycle or moped. It's cheaper online, costing £34, while applying by post costs £43.
How much do driving lessons cost?
Driving lessons typically cost between £20 and £30 per hour, and the Driver and Vehicle Standards Agency (DVSA) recommends most drivers take approximately 47 hours of formal tuition before taking their first driving test, with an additional 22 hours of private tuition (with a relative for example). This puts the cost of tuition at around £1,000. However, it's worth bearing in mind that no two drivers are the same and some will need more lessons than others.
It can be cheaper to make block bookings with a driving school, with discounts available if you commit to a certain number of lessons. Intensive driving courses are also available, during which you have back-to-back lessons, covering all the training you need to pass your test in a shorter space of time. Learners can choose from a variety of one-day to two-week courses, depending on their needs. In this scenario, you should expect to be driving for at least five hours a day, given the amount of information and skills you need to learn in a short time frame.
Provisional driving insurance
Practising driving with a suitable friend or relative (over the age of 21, who has held a licence for three years) can help save money on professional lessons. You will, however, need provisional driving insurance. Some insurers offer short-term policies specifically aimed at learner drivers, costing just a few pounds a day. You will also need to budget for fuel but as you'll only be driving locally, this shouldn't be too expensive.
How much is a theory test
A theory test for cars costs £23, regardless of whether the test is on a weekday, evening, weekend or bank holiday.
There are more than 80 DVSA theory test centres dotted around the UK, so you should be fairly close to one. However, you will need to cover the cost of travel to and from the test centre if using public transport.
Cost of driving test
A driving test for cars costs £62 on a weekday and £75 if it takes place in the evening (after 4:30pm), at a weekend or on a bank holiday. A car and trailer driving test costs £115 on weekdays and £141 at other times.
Partnership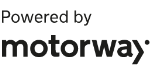 Need to sell your car?
Find your best offer from over 5,000+ dealers. It's that easy.
If you fail your driving test and need to take another, you have to pay the full amount again.
First full driving licence cost
When you pass your driving test, it's usually free to upgrade it to a full driving licence. However, if you need to use a different photo from your provisional licence it will cost £14 to apply online and £17 via post.
Practical driving test tips: how to get your driving licence
Renew your driving licence
Photocard driving licences are valid for 10 years and you'll be sent reminders as you near the renewal date. Doing so costs the same as it does to update the photo on your licence but is free if you're 70 or over. You can also renew your licence at a Post Office but this is more expensive, costing £21.50.
Cost to renew provisional driving licence
Like a full driving licence, a provisional driving licence needs to be renewed every 10 years. Again, the cost for this is also between £14 and £21.50 depending on the method you choose.
Cost of a replacement driving licence
If your driving licence is lost, stolen, defaced or destroyed, it must be replaced by the DVLA at a cost of £20. You should also report a stolen driving licence to the police. It's worth noting that the paper counterpart is no longer needed, having been phased out on 8 June 2015.
Check out our guides to the Pass Plus Scheme and Practical driving test tips, our list of the 10 best first cars for new drivers.
Engine management light: top 5 causes of amber engine warning light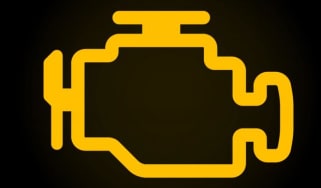 Engine management light: top 5 causes of amber engine warning light
Best new car deals 2023: this week's top car offers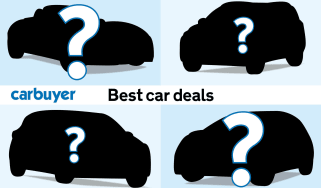 Best new car deals 2023: this week's top car offers
Top 10 best cars under £200 per month 2023/2024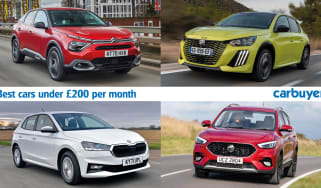 Top 10 best cars under £200 per month 2023/2024