How much does it cost to get a driving licence?
Learning to drive isn't cheap, from driving lessons to the theory and driving tests, along with paying for a provisional driving licence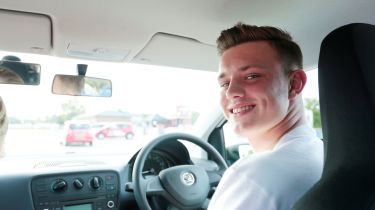 The ability to drive a car is an essential skill for many people and learning to drive is often seen as an important part of moving into adulthood. Sadly, the significance of driving has no effect on the cost of learning; there's no denying that it's a very expensive process. Paying for driving lessons, a provisional licence, the theory test and the driving test will add up to well over £1,000 for most learners.
Here we summarise the expenses involved in getting a driving licence for the first time and some of the costs should you need a replacement later on.
Provisional driving licence cost
You'll need to apply to the DVLA for your first provisional licence for a car, motorcycle or moped. It's cheaper online, costing £34, while applying by post costs £43.
How much do driving lessons cost?
Driving lessons typically cost between £20 and £30 per hour, and the Driver and Vehicle Standards Agency (DVSA) recommends most drivers take 47 hours of formal tuition before taking their first driving test, with an additional 22 hours of private tuition (with a relative for example). This puts the cost of tuition at around £1,000, but of course, some drivers will need more lessons than others.
It can be cheaper to make block bookings with a driving school, with discounts available if you commit to a certain number of lessons. Intensive driving courses are also available, during which you have back-to-back lessons in a short space of time.
Provisional driving insurance
Practicing driving with a suitable friend or relative (over the age of 21, who has held a licence for three years) can help save money on professional lessons. You will, however, need provisional driving insurance. Some insurers offer short-term policies specifically aimed at learner drivers, costing just a few pounds a day. You will also need to budget for fuel but as you'll only be driving locally, this shouldn't be too expensive.
How much is a theory test
A theory test for cars costs £23, regardless of whether the test is on a weekday, evening, weekend or bank holiday.
Theory test tips: how to pass first time
There are more than 80 DVSA theory test centres dotted around the UK, so you should be fairly close to one. However, you will need to cover the cost of travel to and from the test centre if using public transport.
Cost of driving test
A driving test costs £62 on a weekday and £75 if it takes place in the evening (after 4:30pm), at a weekend or on a bank holiday. A car and trailer driving test costs £115 on weekdays and £141 at other times.
If you fail your driving test and need to take another, you have to pay the full amount again.
First full driving licence cost
When you pass your driving test, it's usually free to upgrade it to a full driving licence. However, if you need to use a different photo from your provisional licence it will cost £17.
Practical driving test tips: how to get your driving licence
Renew your driving licence
Photocard driving licences are valid for 10 years and you'll be sent reminders as you near the renewal date. Doing so costs £14 online or £17 by post and is free if you're 70 or over. You can also renew your licence at a Post Office but this is more expensive, costing £21.50.
Cost to renew provisional driving licence
Like a full driving licence, a provisional driving licence needs to be renewed every 10 years. The cost for this is also between £14 and £21.50 depending on the method you choose.
Cost of a replacement driving licence
If your driving licence is lost, stolen, defaced or destroyed, it must be replaced by the DVLA at a cost of £20. You should also report a stolen driving licence to the police. It's worth noting that the paper counterpart is no longer needed, having been phased out on 8 June 2015.
What are Audi TFSI petrol engines?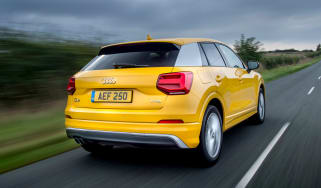 What are Audi TFSI petrol engines?
Car dashboard warning lights: the complete guide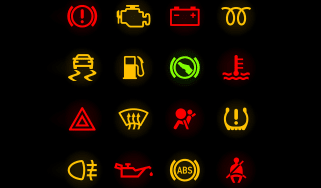 Car dashboard warning lights: the complete guide
Best new car deals 2021