The Pass Plus Scheme: how much it costs, car insurance discounts and is it worth it?
Pass Plus can help a new driver feel more confident on the roads and reduce the cost of car insurance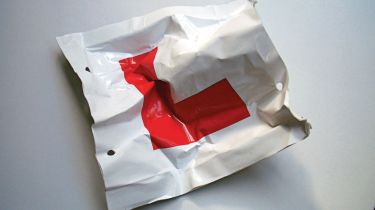 Although many people associate the Pass Plus with new drivers, it is open to anyone who has previously passed their driving test and wants to improve their driving skills. New drivers will find the course most useful but if you've had your driving licence for a while and still don't feel confident then it can be a great way to learn additional skills with an instructor.
There are many hurdles young or inexperienced drivers have to overcome to finally pass a driving test. Driving lessons can be expensive for a young driver and the test is deliberately challenging to make sure new drivers are ready to get on the road alone. After finally passing the costs can really mount up, especially when it comes to insuring your first car. Teenagers can find it particularly difficult to find an insurer that doesn't quote more than the cost of the car for a year's cover. This is where a Pass Plus can become valuable – not only will you have learnt more, but insurance companies may offer a discount that is greater than the cost of the course.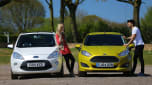 Young driver insurance: getting a good deal
UK roads are safer because of driver training and myriad laws but unfortunately for a new driver these can become tricky to navigate when first setting off alone. A new driver can lose their driving licence by getting six penalty points in the first two years on the road. Being unaware of a speed limit or trying to navigate on unknown roads can easily result in breaking a law resulting in three penalty points – do it twice and you've lost the driving licence you worked so hard for.
To help new drivers, Pass Plus was set up in 1995 by the government's Driver Standards Agency (now the DVSA). By learning how to drive in more challenging situations new drivers can increase their skills with the hope of reducing the chances of making a mistake when driving solo.
Pass Plus cost
Because the Pass Plus scheme is delivered by a number of different driving schools and motoring organisations, the precise cost will vary depending on which provider you choose – although most cost between £150-£200. Some local councils will pay a portion of the course fees – provided you live in the local area. You can find out if your local council contributes to the cost of the Pass Plus course by checking on gov.uk.
Pass Plus scheme: what's involved
The Pass Plus programme is roughly six hours long and has been designed to make new drivers safer and more confident on the road. You'll likely have a few hour or two-hour sessions over the course of a couple of weeks. While there may be some theory elements, it's predominantly a practical scheme and you should be driving for about five and a half hours. The course can be broken down into the following modules:
Motorway driving
Dual-carriageway driving
Night driving
Driving in different weather conditions
Rural roads
Town driving
The amount of theory and practical time you will have on each element of the course will depend on your location and weather conditions. Although the UK is famed for its changeable weather, if you are taking your Pass Plus in summer then snow and ice will be out of the question without a freak weather event. The instructor would instead then go through that element of the course in theory. SImilarly, if you live in a densely populated city that would require long distance driving to reach rural roads, or live in the countryside a long distance from a motorway the instructor will likely go through theoretical study, rather than lose valuable time driving to get you there. It is worth speaking to the company or instructor before taking a Pass Plus to understand how they will work through the course with you and if you have an element of particular concern they can advise whether it is likely to be practical or theoretical. If one company doesn't work through the course as you would like, don't be afraid to seek out another because there are many driving schools and independent driving instructors that offer Pass Plus.
Partnership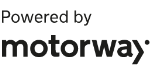 Need to sell your car?
Find your best offer from over 5,000+ dealers. It's that easy.
Now that learner drivers are allowed on motorways, you should have covered motorway driving before taking your test. Pass Plus was previously particularly beneficial in this respect, as you could get training on motorway driving, which was less likely to have been covered in 'normal' driving lessons. You may decide not to take Pass Plus because of this development, but we think the extra experience and time with an instructor can be very valuable.
While there's no test to pass at the end of the Pass Plus scheme, the instructor has to be satisfied that you've reached a satisfactory level of competence – something that should be relatively easy to achieve given you'll have already passed your driving test and have opted to be on the course. There's no pass mark as such, though you can complete the various modules to two standards: Achieved and Exceeded.
Pass Plus insurance discounts
While the Pass Plus scheme is mainly intended to reduce the accident rate among new drivers, one of the added benefits it can bring is reduced insurance premiums. Not all insurers offer discounts for drivers who've taken Pass Plus, but many do, and you could get as much as 20% off your premium.
If you want to take advantage of this, you'll need to send off the training report the instructor gives you in order to receive a Pass Plus certificate, which you'll then need to show your insurance company if they ask for it.
If you're a young driver looking into car insurance, you might want to consider a 'black box' policy.
Make sure to check out our guide to young drivers and car insurance, as well as our list of the top 10 best first cars for new drivers.
More on car insurance...