The Pass Plus Scheme: what is it, and is it worth taking?
Pass Plus is designed to make new drivers safer on the road; it could also help you get cheaper car insurance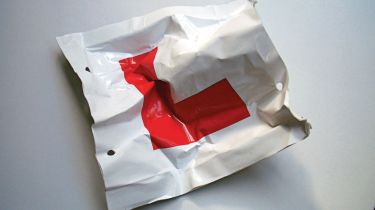 Young drivers have it tough. Driving lessons cost a lot of money, the UK driving test is notoriously tricky and once they've passed it, many young motorists find car insurance to be prohibitively costly - sometimes it's much more than the value of the car. What's more, you can lose your licence if you get just six penalty points in your first two years on the road, which represents two regular speeding fines or getting spotted using your phone while driving.
While these measures help to ensure that the UK's roads are some of the safest in the world, they can make taking to the roads a daunting prospect for newly qualified drivers.
Pass Plus was set up in 1995 by the Government's Driver Standards Agency (now called the DVSA) to address some of these issues. The Pass Plus scheme is likely to make you a better driver and you may also be eligible for cheaper insurance after you've taken it, although that's not guaranteed.
Pass Plus scheme: what's involved
The Pass Plus programme is roughly six hours long and has been designed to make new drivers safer and more confident on the road. You'll likely have a few hour or two-hour sessions over the course of a couple of weeks. While there may be some theory elements, it's predominantly a practical scheme and you should be driving for about five and a half hours. The course can be broken down into the following modules:
− Motorway driving− Dual-carriageway driving− Night driving− Driving in different weather conditions− Rural roads− Town driving
Which elements of the course are theory-based and which will be covered on the road is determined by a number of factors: obviously, you can only learn more about wet-weather driving in theory if it's a beautiful sunny day, while course providers are unlikely to drive for hours if they're based some distance from a motorway. This latter point is worth considering if you'd like some motorway pointers and experience; when booking a course, do enquire if it covers practical motorway driving and consider choosing a different company if this element is theory-based only.
Now that learner drivers are allowed on motorways, you should have covered motorway driving before taking your test. Pass Plus was previously particularly beneficial in this respect, as you could get training on motorway driving, which was less likely to have been covered in 'normal' driving lessons. You may decide not to take Pass Plus because of this development, but we think the extra experience and time with an instructor can be very valuable.
While there's no test to pass at the end of the Pass Plus scheme, the instructor has to be satisfied that you've reached a satisfactory level of competence – something that should be relatively easy to achieve given you'll have already passed your driving test and have opted to be on the course. There's no pass mark as such, though you can complete the various modules to two standards: Achieved and Exceeded.
Pass Plus insurance discounts
While the Pass Plus scheme is mainly intended to reduce the accident rate among new drivers, one of the added benefits it can bring is reduced insurance premiums. Not all insurers offer discounts for drivers who've taken Pass Plus, but many do, and you could get as much as 20% off your premium.
If you want to take advantage of this, you'll need to send off the training report the instructor gives you in order to receive a Pass Plus certificate, which you'll then need to show your insurance company if they ask for it.
Pass Plus cost
Because the Pass Plus scheme is delivered by a number of different driving schools and motoring organisations, the precise cost will vary depending on which provider you choose – although most cost between £150-£200. Some local councils will pay a portion of the course fees – provided you live in the local area. You can find out if your local council contributes to the cost of the Pass Plus course by checking on gov.uk.
If you're a young driver looking into car insurance, you might want to consider a 'black box' policy.
Make sure to check out our guide to young drivers and car insurance, as well as our list of the top 10 best first cars.
New Renault Austral SUV replaces Kadjar for 2022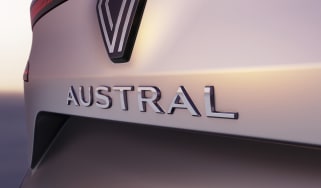 New Renault Austral SUV replaces Kadjar for 2022
How much does it cost to charge an electric car?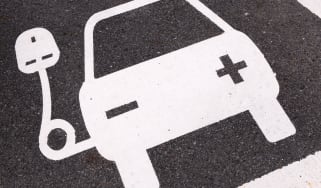 How much does it cost to charge an electric car?
Top 10 best car battery chargers 2021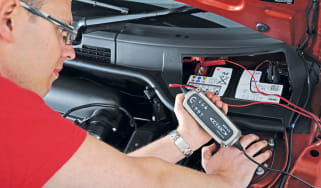 Top 10 best car battery chargers 2021