Young driver insurance: getting a good deal
Young drivers are often quoted huge sums for car insurance. What can you do to reduce the costs?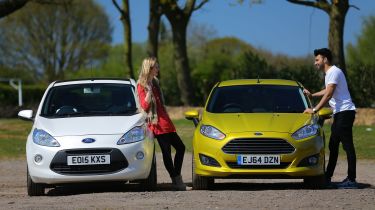 Young drivers have high car insurance bills and for a large proportion of this age group, four-digit figures can be considered the norm. Even if someone under 20 is able to afford to buy, tax and run a car, the prospect of insuring it can be prohibitively expensive and puts car ownership out of reach for many young people.
This is understandable in some ways – young drivers are inexperienced and may be anxious or overconfident. They also tend to have more accidents. Road safety charity Brake estimates 20% of new drivers have an accident in their first six months on the road, but all young drivers are lumped together regardless, leaving those with a cautious and sensible approach paying bills that don't necessarily reflect their careful driving.
With that in mind, our guide should help young drivers reduce their car insurance bills.
Best first cars for new driver
Buy a car that's cheap to insure
Most people know this, but it bears repeating: what car you choose as a young driver has an enormous impact on the insurance quotes you'll receive. There are a number of factors that make one car expensive to insure than another, but as a rule of thumb, the newer a car is and the smaller its engine, the less expensive it'll be to insure. Insurance companies like small, safe cars without too much power, as they (reasonably) assume they'll be less likely to be involved in an accident.
Basic cars like the Nissan Micra and Skoda Citigo are prime contenders for young drivers who can afford something relatively new: they benefit from the latest safety features and engine technology. This means they're safe cars to drive, yet have useable performance, despite their relatively small engines. Both of these cars fall into the lowest of the 50 insurance groups: group one. Read our list of the best cars in insurance group one here.
Take some additional training
Most drivers know that there's no substitute for on-the-road experience, but if you're new to driving, some further instruction after passing your test will not only make you a better and more confident driver, it can also lower your insurance bills.
The Pass Plus scheme is the most widely recognised training programme for new drivers. Introduced by the Driving Standards Agency in response to the call for young drivers to have additional training once passing their tests, Pass Plus is a six-hour-long course (usually taken over the course of a few days) that includes extra motorway training and further training in town and countryside driving, plus driving at night and driving in bad weather.
Although the discounts available to young drivers who take Pass Plus are limited – comparison site Confused.com estimates that only about 10% of insurers take the scheme into account when calculating premiums – discounts can be around 20% if you find an insurer who recognises the scheme and offers competitive cover. The scheme is beneficial regardless: whether or not you get an immediate discount on your insurance premium, having additional driver training is a benefit in itself and should make you safer on the roads. Read more about Pass Plus in our handy guide.
Choose the right level of insurance cover for you
There are three main types of car insurance available to UK drivers: fully comprehensive, third party fire and theft (TPFT) and third-party only (TPO). It's worth reading our in-depth guide to these, but broadly speaking, if you have anything other than fully comprehensive and you're involved in a crash or your car is damaged in any way, other vehicles will be covered, but your car won't be. Third-party only is the legal minimum requirement for all drivers and will cover only repair or replacement of others' vehicles. Third party fire and theft will compensate you if your car is lost or damaged due to fire or theft, but won't cover damage to your vehicle in an accident.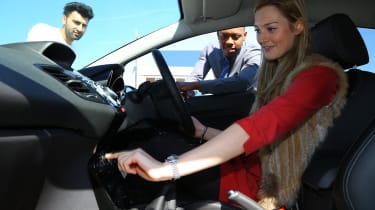 With that in mind, if you're driving a car worth £1,000 and a fully comprehensive policy costs £600 more than third-party only cover, it may be worth going for the cheaper option. That said, it's worth noting that insurance companies may consider you a greater risk if you opt for the cheapest option. And if you've purchased your car on finance, your finance company may insist on fully comprehensive cover. Similarly, if you have a car that's worth more than average, you may want to go for fully comprehensive insurance for peace of mind.
Get as many quotes as you can
Spending a couple of hours researching car insurance may not be everyone's idea of an exciting time, but if you're a young person after car insurance, it's worth getting involved in the process. Price comparison websites such as GoCompare, Money Supermarket and Compare the Market will collate quotes from multiple insurance companies for you, making the process immeasurably easier than it was 10 years ago. Make sure to check multiple comparison sites; all tend to offer different prices and some are owned by insurance companies who will promote their quotes first.
Partnership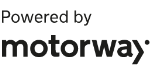 Need to sell your car?
Find your best offer from over 5,000+ dealers. It's that easy.
Don't necessarily go for the company with the lowest policy price, though, as there may be another company offering more with their policy or a lower excess for only a few pounds extra. It's also worth contacting the insurance companies directly once you have their quotes, as they may be able to do a better deal if you buy over the phone.
It's always worth buying annually rather than paying monthly if at all possible, as the interest that comes with monthly payments can add significantly to the cost of cover.
Add parents to the policy
Adding your parents to your insurance policy may give you a lower premium, but make sure they are Named Drivers rather than the Main Driver. Some young drivers have been tempted to list one of their parents as the Main Driver, when they rarely drive the car. This is an illegal practice known as 'fronting' which can see your insurance invalidated and you fined. You must also be a named driver in order to accrue a no-claims bonus, which will lower your premiums in time.
Increase your excess
Balancing your excess with your premium is a calculated gamble. Increasing your excess – the amount you contribute towards any insurance claim – will, in turn, lower your premium. All policies will have a mandatory excesses, too.
As an example, say your mandatory excess is £200. You can increase this via the voluntary excess to £500 and your premium will decrease. The downside is that if you have to make a claim, you'll contribute £500, rather than the £200 you'd have been liable for had you not increased the excess in return for a lower premium.
If you feel comfortable with the idea of a potentially large voluntary excess bill and will be able to find the money if needed, this is an option worth considering when looking to lower your premium.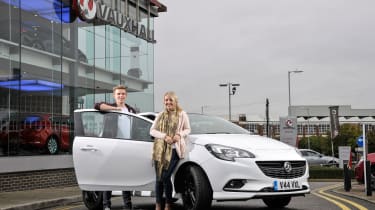 Consider a black box or telematics device
Black boxes used to be the preserve of aeroplanes, but they can now be fitted to your car by insurance companies. Black boxes are devices that measure speed, cornering forces, braking and acceleration behaviour. They also know where you are and what the speed limit is in that area. Drive recklessly and break speed limits and you'll receive penalties each month which will increase your premium; drive sensibly and carefully and your premium will be significantly lower than that for a similar driver and car without a black box.
You'll need to take into account that some black-box policies won't let you drive between 11pm and 5am – and there may be a charge for removing the device if you decide to change insurance provider.
However, with ever-improving smartphone technology, some insurers monitor your driving through a phone app instead of a physical telematics device. Of course, you'll need to leave the phone alone while you're driving; if you're a young driver and get caught using your phone behind the wheel, you could have your licence taken away.
Add security features and park off the street
If your car doesn't have one, fitting an alarm and immobiliser approved by Thatcham (the security industry body) can reduce your quote by around 10%. If you're planning on keeping the car for some time, it should pay for itself before long. Fitting a dashcam can reduce your premiums too, provided you tell your insurance company about it. In the event of an accident, your insurer will probably ask to see dashcam footage to determine who was at fault.
Drivers don't usually park on the street by choice – most would rather use a garage or driveway – but insurance companies will penalise you if you park your car on the road as it's more likely to be damaged or stolen there.
A garage is the best place to park, and while a driveway may seem safe and is generally preferable to on-street parking, it lets any potential thief know where the keys for your car are likely to be stored, so insurance companies will increase your premium accordingly.
If you have a garage available to you, perhaps via family or friends, use it if at all possible. If you live with your parents and have the facility, consider asking one of them to keep their car on the driveway and put yours into the garage each night.
Do it all again next year
While your no-claims bonus should bring you cheaper insurance year on year, you don't get a discount for being a long-term customer with an insurance company – in fact, it may seem that the opposite is true.
Your present insurer may inexplicably increase your policy, or may not offer you the discounts others will in reflection of a year's safe motoring. Starting all over again with quotes from price-comparison websites each time your insurance is up for renewal seems like a major hassle, but your insurer is banking on you not bothering with that.
Most price-comparison websites will also remember your details (assuming you can remember your password from a year ago!), so you only need to review them, altering anything that's changed, such as your car type or where you live. Don't forget to check that your freshly minted no-claims bonus is included in your details, and if you've been unfortunate enough to accrue any penalty points, they have to be added, too. You can save serious cash by changing insurer each year and there's no penalty for doing so.
Be honest
Insurance is expensive and nobody likes paying for it. It is, however, a legal necessity and one you'll be grateful for if you put a parking ding into a Lamborghini; they're expensive to repair and you'll be glad your insurer is footing the bill.
You may be tempted to lie or bend the truth on your insurance policy. In no circumstances should you do this. Not only is misleading insurance companies illegal, but if you're caught and they refuse to cover you, you could face repair bills running into tens of thousands of pounds, or more.
You may also find yourself refused insurance in the future, making your driving career a short-lived one. So tell the truth to your insurers, however financially painful it ends up being.
Read our guide to the best insurance providers to choose in 2019, ranked by our readers.