Hazard perception test tips: how to pass
The hazard perception test was introduced make newly qualified drivers safer. Our guide explains what's involved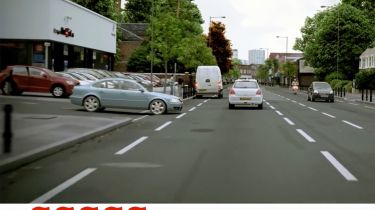 Spotting and anticipating danger is a key part of safe driving and it's these skills the hazard perception test is designed to check before you drive your first car.
It's actually a part of the theory test organised by the Driver and vehicle Standards Agency (DVSA) which costs £23 to sit. You can't take your practical driving test until you've passed it.
Find out about the show me, tell me part of the driving test.
Hazard perception test: what to expect
You do the test sitting at a computer which you control using a mouse. You'll see a total of 14 short silent films shot from the perspective of someone driving along a variety of roads in different situations. Most of the films feature one developing hazard, with one of them featuring two.
There's a 10-second pause at the start of each film to allow you to compose yourself and then you're off. The idea is to click either mouse button the second you identify a developing hazard such as a pedestrian about to cross the road or a car arriving at a side turning.
The DVSA regards such events and scenarios as being things that require the driver to take action, which might be changing their speed or direction, or just coming to a stop.
You're 'rewarded' with up to five points for spotting the hazard and the sooner you spot it and click, the higher your score, indicated by a red flag at the foot of the screen. You won't be marked down for clicking when then there's no hazard but if you just click all the time, the software will pick this up and fail you on that film.
The DVSA's simulation videos or similar videos available online are a good way to practice the hazard perception test.
Hazard perception test: scoring system
During each film, you can score up to five points for spotting an individual hazard. The sooner you spot this hazard, the more points you earn, with the system registering your first click, even if you click again. The maximum score is 75 points, with a pass at 44 points or above.
Hazard perception test: the hazards to expect
Hazards typically included in the test include:
- Animals in the road- People loading a parked car- A car waiting to turn right across the carriageway ahead of you- A vehicle taking up both sides of the carriageway
Not everything that looks like a hazard will develop into one. For example, a car indicating its intention to pull out may not do so. If you click for this, you won't earn any points.
However, you won't be penalised for clicking on such occasions. It's only over-clicking that'll be disqualified and you can't retake a failed video. Remember, though, the pass score is 44 points, so you have plenty of opportunity to recover lost marks.
Next steps after your hazard perception test
Once you've passed your hazard perception and driving tests you'll need to find a cheap car to insure. It's also possible to bring your rates down slightly by taking the Pass Plus scheme, a voluntary programme designed to make new drivers safer. This includes a greater emphasis on building confidence in motorway driving.
What is AdBlue?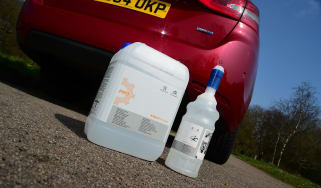 Top 10 best company cars 2021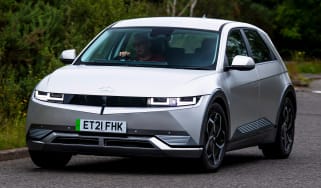 Top 10 best company cars 2021
Genesis GV80 SUV review