Show me tell me questions explained
'Show me, tell me' questions are a part of your driving test. Our guide to the questions and answers tells you all you need to know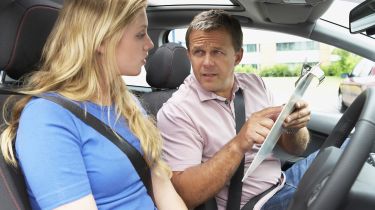 As part of efforts to increase driving standards, in 2008 the Government introduced the 'show me, tell me' part of the practical driving test. The questions have been designed to demonstrate the candidate knows about various safety aspects of their car, and how to work some of its main features.
You won't need to know how to work a specific sat nav system; the 'show me, tell me' questions cover the basic features that almost all cars have, like a heated rear windscreen (or 'rear demister'), rear fog lights and windscreen wipers.
Our simple guide will tell you how to master this section of the driving test.
Tips to pass your driving test
What are the 'show me, tell me' questions?
At the beginning of the test and before you start driving, the examiner will pose one 'tell me' question concerning maintenance and vehicle safety. You'll be required to answer it verbally. A couple of examples include how you'd know the brakes were working or how you'd tell the tyres were in a roadworthy condition.
The questions will relate to the car you're in, and your instructor should have gone through all of the questions with you, and how they relate to the car you're taking your test in. There are 14 questions the examiner can choose from.
During the test, you'll be asked to physically demonstrate your answer to one 'show me' question. There are only seven of these to learn, and you'll be asked simple things like how to wash and clean the front windscreen, and how to turn on the headlights. Once again, your instructor should make sure you've done all these things in the course of your lessons.
What if I get the answer wrong?
Fortunately, you won't fail instantly – a wrong answer is recorded as a 'minor' fault. Throughout the whole driving test, you can make up to 15 minor faults and still pass.
What might I be asked?
The examiner will choose two from a list of set questions available on the government website. There aren't many to learn, so make sure you check them out before the test and make sure you know the answers.
The questions are periodically changed, but they generally follow the same themes, and none should be entirely alien to anyone who's been learning to drive.
This whole section is over pretty quickly. The key is to listen carefully to what the examiner is asking you and if you're unclear, ask them to repeat it.
Find out more about the theory test and the hazard-perception test.
Best new car deals 2022: this week's top car offers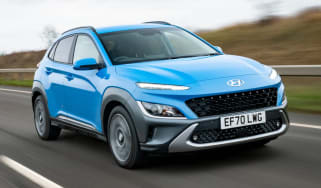 Best new car deals 2022: this week's top car offers
Top 10 best economical 4x4s, SUVs and crossovers 2022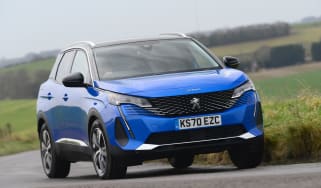 Top 10 best economical 4x4s, SUVs and crossovers 2022
Best 0% APR car deals