Best way to sell a car
Have a car you no longer want or need? This guide will explain how to sell your car quickly and get the best price
Buying a new car can be exciting, but it often requires you to go through the daunting process of selling your old vehicle first. Thankfully, used car prices are currently riding high, and there are a wide range of options available to those looking to sell their used car - which means it's a great time to cash in on your motor. Over the past few years, there has been a rise in companies competing to buy your car, so you won't be limited to privately selling your vehicle on a website or part-exchanging with your dealer if those options don't appeal to you.
There are positives and negatives to every car-selling option, but every car seller wants to get the best deal for their used vehicle. To help you decide on the best option to sell your car, we have put together this guide with all the information you need to know. It's important to get the best price for your vehicle in the safest way, so read on to find out the best ways to sell your car.
Part-exchange
If you're buying your new car through a dealer, part-exchange is one of the most straightforward, quickest and safest ways to sell your old car. The agreed value of your old car will be discounted from the price of your new one, essentially killing two birds with one stone.
The main benefit of part-exchange is there's no overlap in the ownership from your old car to your new one. This often means you can arrive in your old car and drive home in the new one on the same day. This can save you from having to tax and insure two vehicles at once, or help you avoid having a period without a car.
The disadvantage to part-exchanging your car is that the dealership will likely offer you a relatively low 'trade price' to move the vehicle on as quickly as possible and make a small profit. You might find the valuation isn't as much as you'd expected, especially once the dealership has taken into account the costs of repairing any damage such as scratches, dents or kerbed alloy wheels.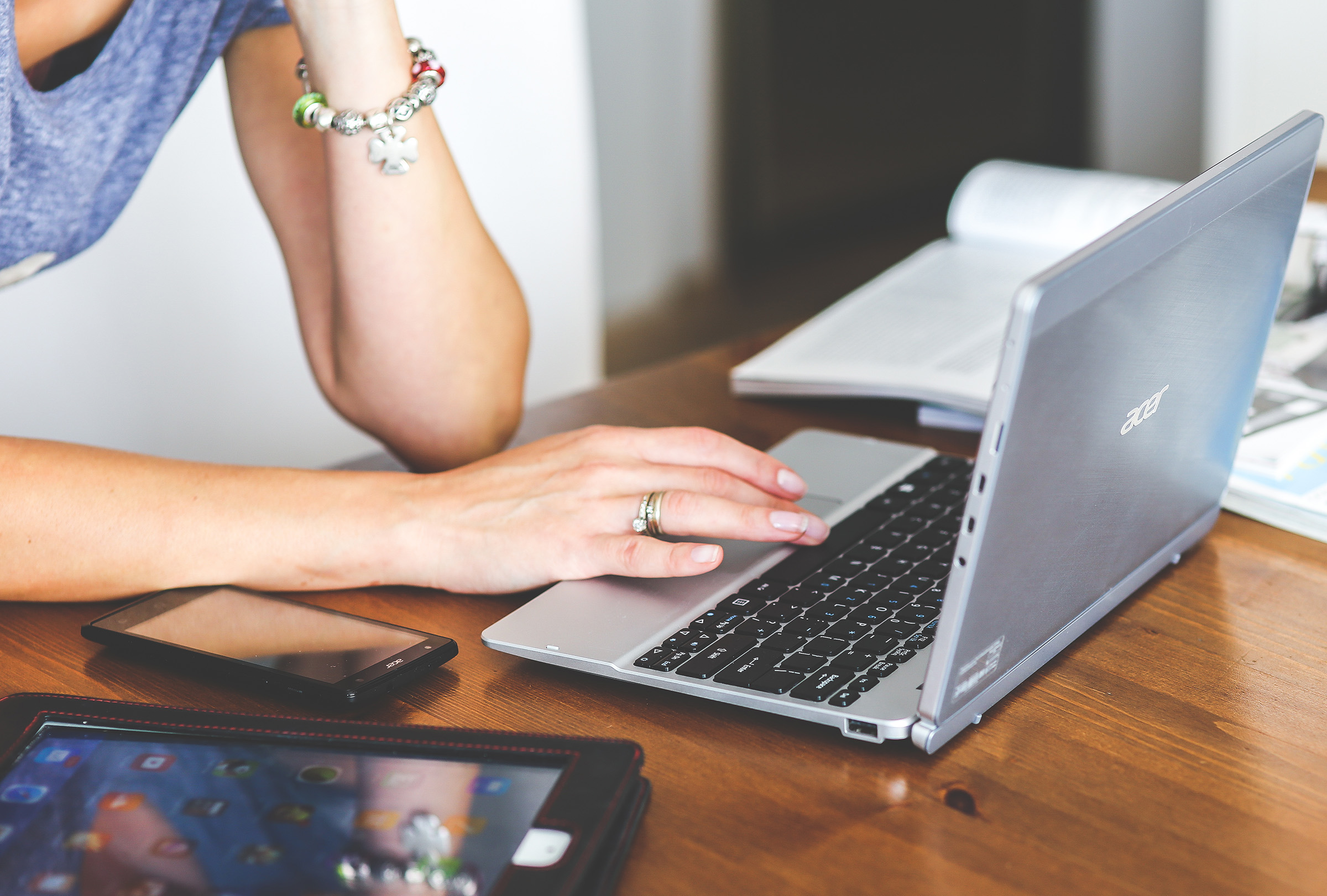 Selling your car on eBay
Guaranteed sale websites
You may have seen an increasing number of companies offering to buy any car with minimum fuss and quick payment. These guaranteed car sale websites may appeal to those who want to avoid the hassle of a private car sale, which will require the seller to find a buyer and manage the financial transaction. Using a guaranteed sale website could help you get rid of your car and have the money in your bank account in just a few days. 
Each online car buying company has a slightly different service, but they all typically provide an online estimate of your car's value and then conduct an inspection to verify the car's condition. As a result, they may spot some additional imperfections, so it's common to be offered a price lower than the initial valuation. Remember, accepting or declining an offer always rests with the seller, so it's worth consulting a few online valuation tools to understand your car's potential value before committing to a sale. 
Some car buying services will buy your car to sell it at an auction or through their associated dealer network. Others, such as Motorway, act as an online sales platform where car dealers can make offers for your vehicle. Carbuyer has partnered with Motorway to offer you a fast, simple car selling service. Click here to find out how much your car is worth.
Selling a car privately
The biggest attraction of selling your car privately is that you should get the most significant price in return, but it can be a lengthy process that requires you to be proactive. Selling a car privately can be accomplished in many ways, from finding a friend, work colleague or relative who will buy your vehicle, or advertising or auctioning it online. Each has positives and negatives, and you will need to communicate with potential buyers to make a sale.
If you are determined to sell your car privately, it's best to cast your net as wide as possible by advertising with a national website or magazine. There are a lot of options, and some even cater for a niche audience, which is ideal if your car is a classic or has a particular following of loyal enthusiasts.
Online auctions such as eBay have become hugely popular. They give you the option to set a reserve price (the minimum you're willing to accept for a sale to go ahead), and if two or more buyers really want your car, the sale amount can be pushed up by a bidding war. However, online auction sites can make their money by taking a percentage of the sale price as their fee, so you'll need to take that into account.
Classified sites such as Gumtree and Craigslist are also popular, partly because they're free for private sellers to advertise on. It's possible to reach a large audience, but because these sites tend to sell everything from computer games to top hats, they're more suited to selling cheaper cars.
Writing the advert
Regardless of where you decide to advertise, there's some essential information you'll want to include to inform buyers:
Make, model, engine, trim level and bodystyle (e.g. Volkswagen Golf 2.0 TDI SE hatchback)
The year it was registered
Gearbox type and the number of gears (e.g. manual six-speed)
Current mileage
Engine size
Fuel (petrol, diesel, LPG, hybrid, plug-in hybrid or electric)
Colour
Remainder of MoT
Service history
Remaining warranty period (unless it has already expired)
Number of previous owners
Buyers are likely to be particularly interested in the car's service history, so make sure to state if it's a full or partial history and point out if the vehicle has always been tended to by a main dealer (referred to as a full main dealer service history), as this is particularly desirable.
It's also important to list the equipment fitted to the car, including any optional extras or desirable upgrades such as sat-nav, Bluetooth connectivity, air-conditioning or a tow bar.
Always be honest about your vehicle and any faults or damage it has. Trying to hide any issues can waste time, because potential buyers will most likely not want to purchase your car if it isn't as advertised, even after a test drive.
While this is a lot of information, try to be as snappy and concise as possible. Many online and magazine adverts limit your word count, so making your listing easy to digest is always best. Avoid writing in all capital letters, too.
It's no longer possible to transfer road tax to a new owner, so at the point you tell the DVLA you no longer own a car, any remaining tax will be refunded to you. We'll go into more detail about this below.
Setting the price of a used car
Choosing the price to advertise your car for is one of the trickiest aspects of selling - ask for too much and your phone might never ring, but ask for too little and you could be left out of pocket.
The reason it's hard to judge is because of the number of factors at play. The car's age, condition and mileage have the most apparent effect on the price, but other factors include where you live (cars are generally pricier in the south and cheaper in the north and some rural areas). Even the time of year can have an impact, with demand often increasing for SUVs in winter, while convertibles are more popular in spring and summer.
Used price guides are available at newsagents and online and can be a good starting point, with dealerships often using something similar. However, you can now get free online valuations provided by national classified websites. It's also worth checking out online ads for cars similar to yours – even narrowed down to your local area – to see how they are priced and ensure your advert stands out.
Taking photos
The photographs you take will sell the car, so it's worth investing some time (and money) to get the best results possible. It might sound obvious, but clean the car inside and out, or get it professionally valeted. Private buyers want to feel like they're getting a good-as-new car, even if it's a few years old.
Park your car somewhere flattering, where you can easily get the whole vehicle in the shot without lots of other vehicles or street furniture in the frame. Ensure the conditions are suitable, too, with dry weather and plenty of light.
We'd recommend including the below pictures:
Stand diagonally away from the front wheel, so both the nose and side are in shot
Repeat this for a photo of the rear and side of the car
Next, take a picture of each side of the car in profile
Then a picture of the nose and tail of the car from directly in front and behind  
Interior photographs should include:
The centre console
The front seats
The rear seats
Any items of desirable equipment, such as a sat-nav screen
The instrument cluster, preferably showing the car's mileage
It's also worthwhile including pictures of any damage mentioned, as this is often much more informative than a written description and will help buyers proceed accordingly.
Preparing your car for sale
Just as a dealership will always display cars in pristine condition, private buyers also need to show their car in its best light. Ensure you clean the car or have it valeted inside and out before buyers come to see it. Even buyers of older cars will want the impression it's new to them, which won't be the case if your personal effects are scattered around the interior.
If there are faulty parts, scuffed wheels or dented panels, it's often worth getting them repaired or replaced before putting the car on sale, especially if they're fairly inexpensive jobs. Do this and the car will attract more buyers, command a higher price and give fewer reasons to haggle the price down. Getting the best price for your car should help recoup the cost of any repairs.
Many buyers will look for an MoT with as long as possible remaining, because it shows the car is less likely to need repairs or maintenance for up to a year and that it's safe to drive on the road. At the cost of around £50, a new MoT is well worth considering.
Lastly, once your car is spic and span, ensure all its paperwork is kept together in a safe place, including its service stamps, receipts for repairs, parts and servicing and MoT certificates. Most importantly, you'll need the V5C registration document (sometimes referred to as the logbook) to sell the car, and it proves you are the registered keeper.
Dealing with buyers
Once the advert is live, you'll hopefully receive phone calls or e-mails from potential buyers, so you may want to keep a list of notes and a pen near the phone to help answer questions, and make a note of test-drive bookings. Ensure you also get the name and number of callers, in case you sell the car before their appointment or you need to rearrange. We'd recommend trying to avoid starting negotiations before they see the car, as this could put you at a disadvantage during the final negotiation.
Ensure all viewings are at a location you choose and arrange for a family member or friend to join you for added safety. Never take the vehicle to an address arranged by the buyer.
Most buyers will want to thoroughly examine the car inside and out, as well as looking over the corresponding paperwork, so budget plenty of time and don't rush them. Many buyers will also request a test drive, which has its own set of important rules.
Nobody can drive a car without proper insurance, so check they have a valid insurance cover note, and if it's unclear, call their insurance company to check they're covered to drive your vehicle. If someone were to crash your car on a test drive without insurance, you'd be liable for repair costs and could even have committed an offence. It's possible to be fined up to £5,000 and receive from six to eight penalty points for allowing an uninsured driver behind the wheel of your car.
Never let a buyer test-drive the car without you in the vehicle and take a friend or family member with you for extra security if you can. Always be sure where the keys are and never leave the buyer alone with the keys and car, even if it's just to grab something from inside the house – there's nothing to stop them from driving off.
Allow the buyer to choose the test-drive route – especially if they're familiar with the area – but be clear how long or far you're happy for the test drive to last and, if necessary, ask them to stop and head back. It's normal for a buyer to want to test that the car accelerates correctly, and they may want to test the brakes, but if you feel they're driving irresponsibly or abusing the car, tell them to stop, as you're still the owner.
Once you get back, wait for the buyer to get out of the car first, or ask them to stop the engine and pass the keys to you.
Haggling
Haggling the final price is accepted as a normal part of buying or selling a used car, so it's important to factor in this negotiation when choosing how much to advertise the car for.
Remember, haggling is purely a business transaction, so stay as calm as possible and listen to each criticism so you can try to counter it to keep your price high. Buyers will use any chance to reduce the price, including damage or impending maintenance, but you should decide before a viewing on the lowest price you'll accept and keep it in mind. If you can't agree on a fair price for both parties, others could be happy to pay more.
If the price is very close – say £50 or so – to your minimum, bear in mind it could cost more in advertising, insurance, tax and valeting the car again to hold out for the next buyer.
Paperwork, V5C and the DVLA
If you come to a deal, you'll need to fill out the new buyer's section of the V5C registration document (which has instructions printed on it) and post it to the DVLA. It's now possible to do this online, too.
Create a receipt outlining the car's details, price, date of sale and stating that it was 'sold as seen'. Provide the buyer with one and keep a copy yourself.
Lastly, don't forget to tell your insurance company you've sold the car, and if it has any outstanding finance, you'll need to settle the loan.
Selling a car without a V5C
A car should never be sold without a V5C, because not only will the buyer not be able to verify that you're the registered keeper and that it's yours to sell, they won't be able to tax the vehicle without its V5C, either.
If you've lost the V5C or it's damaged, you'll need to apply for a new one from the DVLA. It can take up to five days to issue a new one, provided you're the registered keeper and order over the telephone. Alternatively, you can send a completed V62 'Application for a vehicle registration certificate' to the DVLA, but this can take up to six weeks. Either costs £25.
Road tax refund
While selling a car with several months' tax remaining used to be a selling point, it's no longer possible. Now, when you inform the DVLA of your sale, any remaining tax will be refunded to you automatically. The new owner will be responsible for taxing the vehicle.
Taking payment
Most of us aren't used to dealing with large amounts of money, so it's important to consider how to take payment before selling. Cash is most common for cheaper cars, but large amounts can include fake or stolen notes, which are difficult for private sellers to spot.
A personal cheque, building-society cheque or banker's draft are other possible alternatives, but they aren't as desirable as cash because they can also be forged or 'bounce', with not enough funds for them to go through.
The most important thing with either of the above payment methods is to pay the funds into your bank and never release the car to the buyer until the correct amount has cleared. Just seeing the money isn't enough, always ask the bank if funds can be drawn against the payment to ensure it has cleared.
Online banking is becoming the fastest, safest and most secure way to accept payments. The buyer should be able to transfer funds to your account quickly and simply using online or telephone banking, or even a smartphone app. For peace of mind, it's best to still check with your bank that the payment has been made successfully before handing over the car.
Online payment systems such as PayPal are also a growing and secure way to make payments and are particularly popular with users of websites such as eBay.
Car ownership made simple
Speed awareness course: how much does it cost, how long does it take and how do you do one online?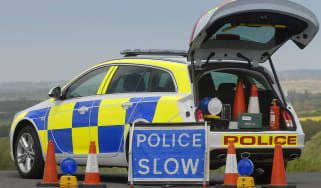 Speed awareness course: how much does it cost, how long does it take and how do you do one online?
Best new car deals 2022: this week's top car offers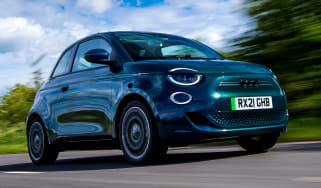 Best new car deals 2022: this week's top car offers
New car delivery times: how long will you have to wait?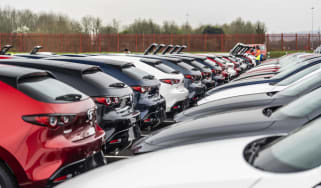 New car delivery times: how long will you have to wait?