Misfuelling: what to do if you put petrol in your diesel car
Misfuelling is an error that happens more than you might think. We explain what you need to do if you accidentally put petrol in a diesel car, or oppositely
'Misfuelling' is the term given to putting petrol in a diesel car, or diesel in a petrol car, resulting in the wrong fuel being present for the engine. Although it will be a massively frustrating mistake at the time, it's worth keeping in mind that this happens a lot more regularly than you might think – and it can be remedied if you take action straight away.
Every year in the UK, around 150,000 drivers misfuel their cars according to price comparison site Compare the Market. Research has found that this often happens when a driver switches from a petrol to a diesel-powered car and then picks up the incorrect fuel nozzle out of habit.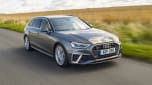 Petrol or diesel: should I buy a diesel?
Putting petrol into a diesel tank is far more common, too, because a forecourt diesel pump delivery nozzle is wider than a petrol car's filler neck will accept. This means it's very easy to accidentally put petrol in a diesel car, but you have to be pretty determined to do it the other way around, and the chances are that you'll realise the mistake before you start fuelling.
If you do misfuel your car, don't panic – here's our guide to what you should do, and our tips on how to avoid it happening again:
What should I do if I put the wrong fuel in my car?
Don't start your car – or even turn on the ignition fully
Call your breakdown cover provider immediately
Misfuelling your car is not the end of the world, especially if you were fortunate enough to realise your mistake quickly, and haven't tried to start your engine.
If you're still at the filling station, whatever you do, don't turn the key any further than you need for the steering wheel to unlock. Turning it further will cause the fuel pump to send contaminated or incorrect fuel into the engine, multiplying your problems. Instead, find help to push the vehicle clear of the pumps to a safe place, and to stop a queue forming behind you. You should only attempt this on flat ground, and if it is safe to proceed away from moving traffic.
If you have breakdown cover, give your provider a call. They may be able to fix the problem where you misfuelled it, rather than taking your car to a garage. It's worth telling your insurer what's happened, too, as keeping them informed could make it easier to claim for repairs later, if they're required.
In order to save your engine, the entire fuel system will need to be drained of the wrong fuel. Depending on the amount of fuel in the tank, some breakdown companies such as the AA and RAC can do this at the roadside. Otherwise, your car will have to be towed to a garage that can do the job.
If it's a diesel car, the tank, fuel lines and filter will need to be drained. Following this procedure, the tank will then need to be refilled and the system primed to remove any air that could prevent the engine from running properly. It is imperative that any trace of the wrong fuel is removed entirely before you attempt to use it again.
I misfuelled my car but started the engine. What do I do now?
The above section assumes you realised your mistake immediately. If, however, you started the engine and drove away, only to come to a spluttering halt, the repair process is going to be more complex and expensive. Now, rather than just being in the tank, the fuel is deep in the car's engine and fuel system where it can cause additional problems.
Partnership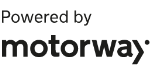 Need to sell your car?
Find your best offer from over 5,000+ dealers. It's that easy.
Petrol that has entered a diesel engine can cause major mechanical issues. You'll need to call your breakdown recovery provider and have the car towed to a garage for examination and repair. You may be fortunate, but it's not unusual for a repair bill of this type to run well into four figures. Check with your insurer if you're covered. If the car isn't worth very much, it may write the vehicle off, since it would likely cost more to repair it than its total value.
If you have only pumped a very small amount of petrol into your diesel car, you may not notice any difference in how it runs. However, it's still a good idea to have the system properly drained and the fuel filter changed, as petrol is a solvent and can cause damage to diesel pump components. Petrol can also potentially damage a diesel engine during the combustion cycle because it's more volatile than diesel.
In the rarer instance where diesel is put into a petrol vehicle, the diesel could cause damage to the spark plugs and the fuel system, among other things. However, misplacing diesel into a petrol engine may not be as troublesome as doing the opposite.
Our tips on how to avoid misfuelling in the first place
There are several common measures that you can have in place to limit the chances of misfuelling happening, the most common of which is to put a sticker on the filler cover reminding you what fuel is required. 
Buying a misfuelling prevention device specifically for this purpose is also a go-to option for many, and is an almost sure-fire way of stopping misfuelling. A number of products of this type are available online and from vehicle accessory shops.
Carmakers such as Ford provide a so-called 'Easy Fuel' system that prevents you from putting the wrong fuel in your car, so misfuelling in the future might become impossible. But it's important to remember to consciously remind yourself what fuel is required, rather than fill up on autopilot.
Frequently asked questions about misfuelling
How much does misfuelling repair cost?
The answer to this hinges quite heavily on whether or not you started your engine. If you haven't, the chances are that you will only need to drain the fuel tank, which could cost a few hundred pounds to fix. If the engine has been run, and the wrong fuel mixture has started to circulate around the car's internals, you could be looking at several thousand pounds worth of repairs depending on just how many parts have been affected.
Is misfuelling covered by insurance?
It's a common misconception that misfuelling is covered, as not all insurance providers will pay out for the cost of misfuel repairs. It's worth checking your policy documents so you're aware if you are covered, and if you feel that it's something you'd rather be protected for, then you can get specific add-ons with some providers for misfuelling.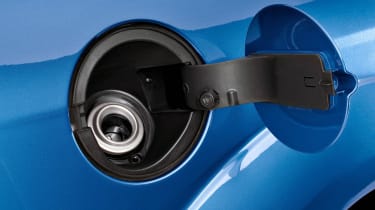 How long do misfuelling repairs take?
This will depend on how much fuel has entered the tank and how accessible the tank is. If both happen to fall in your favour, a skilled mechanic could have the job completed within a few minutes. But if a substantial amount of the wrong fuel has gone in, and the tank is located in an awkward place, it could take several hours.
Of course, this is entirely assuming that the engine hasn't been started. In the event that it has, it's difficult to predict how long the repairs could take given that the severity of the damage will likely range on a case-by-case basis.
How will my car tell me that I've misfuelled?
There will be several telltale signs, which range from excessive engine noise and a loss of power to thick smoke expulsion from the exhaust. In some cases, the car may not even start, or oppositely, the engine may refuse to switch off once it's been ignited. These are general points, however, and may not be the exact signals that you may see if you were to misfuel.
If you don't want to worry about refuelling, check out our guides to electric car charging stations and the best electric cars.