How to save thousands of pounds when buying a fast car
If it's speed you're after, choosing a powerful engine rather than a performance-orientated model can make a lot of financial sense
Speed sells. Power sells. Sporty looks sell. Carmakers know this, and many offer performance editions of their standard models. These are often billed as entirely separate cars – and priced to reflect their special status.
If you want to own the fastest model in a car's range, complete with a swish bodykit and a desirable performance badge, there's no reason not to buy it. Taking a look slightly lower down a manufacturer's price list, though, can save you serious cash, and will still secure you an impressively swift car. This article crunches some numbers, works out what you're getting for the money and asks whether you should choose a standard car with a powerful engine, rather than a standalone performance model.
BMW M3 versus BMW 3 Series
Let's make no bones about it: the BMW M3 is a fantastic car. For a little over £56,000 (more than double the price of the cheapest 3 Series) BMW will give you a 425bhp super saloon that goes from 0-62mph in just 4.3 seconds. The M3 has a menacing bodykit, a thrilling driving experience, adjustable 'M' sports suspension and a vast roll-call of standard equipment. Highlights of this include special 'M' sports seats, a carbon-fibre roof and exclusive 19-inch 'M' alloy wheels.
The M3 is a huge success story, and has been in production in various guises for over three decades. Canny customers, however, can save serious cash by investigating to the standard BMW 3 Series range, within which lurks the potent BMW 340i.
The 340i, like the M3, comes with a turbocharged 3.0-litre petrol engine. This produces 322bhp, which is enough to get you from 0-62mph in just 5.5 seconds – barely a second slower than the M3. The 340i is almost £18,000 cheaper than the M3, though.
You'll have to forgo a few extras if you want the 340i: as well as having roughly 100bhp less than the M3, it gets smaller 18-inch 'M-Star' alloy wheels, does without the special sports seats, has a slightly less aggressive bodykit and features BMW's sport suspension, rather than the M3's special adjustable setup.
For some people, the idea of making those sacrifices is unconscionable. For others, the figures speak for themselves, as drilling down into them reveals the 340i to be a bit of a bargain if it's speed you're after.
| | | |
| --- | --- | --- |
| | BMW M3 | BMW 340i |
| Standard list price | £56,605 | £38,815 |
| Power | 425bhp | 322bhp |
| £ per bhp | £133 | £120 |
| 0-62mph | 4.3 seconds | 5.5 seconds |
| Annual road tax | £295 | £230 |
| Fuel consumption | 32.1mpg | 36.7mpg |
As well as being more fuel-efficient and cheaper to tax, the BMW 340i actually offers more horsepower for your pound than the M3. True, that doesn't take into account the M3's specialised suspension or extra trim details, but even so, the 340i looks good value compared to its brawnier brother. On public roads, taking a second longer to reach 62mph isn't the big deal some make it out to be and the 340i has more than enough performance for almost any journey.
You could also consider the diesel BMW 335d. This costs about £2,000 more than the 340i, but comes with four-wheel drive as standard and costs just £145 a year to tax. Despite returning over 50mpg, the 335d is even faster than the 340i, taking just 4.8 seconds to go from 0-62mph.
Partnership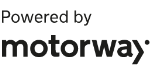 Need to sell your car?
Find your best offer from over 5,000+ dealers. It's that easy.
If you're thinking about buying an M3, it might just be worth checking out the 340i or the 335d. If, after driving the cars back-to-back, you still find yourself drawn to the M3's evocative exhaust note and slight performance advantage, you've lost nothing, save a little time. For some, though, the 340i or 335d will be more than enough car, and the prospect of saving up to £17,790 sweetens the deal significantly.
Ford Focus RS versus Ford Focus ST
It's not just expensive German saloons that offer you high performance wrapped in a sensible bodystyle. Ford has been producing fast versions of its standard cars for some time now, and the popular (and sensible) Ford Focus family hatchback is probably one of the best examples of this.
There are two main types of fast Focus, the ST and the RS. The Focus RS is a pretty new car that boasts a 345bhp turbocharged 2.3-litre petrol engine that takes it from 0-62mph in just 4.7 seconds. At £31,000, the RS offers more performance for your money than almost any other car on sale today, but if you think you may not need all that power, the Ford Focus ST is well worth a look.
The Focus ST comes in various guises, but the range starts at roughly £23,000; this is about the average spent on a new car in the UK and represents an £8,000 saving on the Focus RS. You can choose from hatchback and estate bodystyles (unlike the RS, which is hatchback-only) and Ford offers you the choice of petrol or diesel power. We'll look at the 'entry-level' 2.0-litre petrol Focus ST as an example. This produces 247bhp and goes from 0-62mph in 6.5 seconds.
| | | |
| --- | --- | --- |
| | Ford Focus RS | Ford Focus ST |
| Standard list price | £31,000 | £22,750 |
| Power | 345bhp | 247bhp |
| £ per bhp | £90 | £92 |
| 0-62mph | 4.7 seconds | 6.5 seconds |
| Annual road tax | £210 | £185 |
| Fuel consumption | 36.7mpg | 41.5mpg |
The Focus ST is cheaper to run and buy than the Focus RS, and also offers you almost as much power for your pound. The difference in 0-62mph times is a little more significant, but make no mistake: the Focus ST is an impressively rapid car.
As with the M3 and 340i, choosing the Focus ST over the RS means you forgo the more expensive model's ultra-sporty bodykit, as well as some of its more overtly enticing features, such as the RS' bonkers 'Drift mode'. Note also that the Focus RS is four-wheel drive, while the Focus ST is not. ST customers do get sporty Recaro seats, though, as well as sports suspension and a bodykit, complete with rear spoiler.
If you want a Focus ST Estate, it costs about £1,000 more than the hatchback. Going for diesel doesn't cost much extra with either bodystyle and while the diesel Focus ST is a fair bit slower than its petrol counterpart (it takes 8.1 seconds to go from 0-62mph), it returns 67.3mpg and costs just £30 a year to tax.
Porsche 911 S versus Porsche 911 Turbo
If suggesting an alternative to the BMW M3 can be found lower in the 3 Series range is controversial, arguing the Porsche 911 Turbo may not be the best model in the line-up will be considered downright heretical by some Porsche purists.
The 911 Turbo has always been seen as a bit of a special car. Early models from the 1980s were known as 'widowmakers': they were so powerful and tricky to drive – particularly on wet roads – that a fair number of people came a cropper when driving at speed. Since then, Porsche has honed the 911 Turbo into one of the fastest cars in the world, but the addition of modern safety features and standard four-wheel drive means it's now possible to exploit its 533bhp potential without undue worry. It's expensive, though, and the less powerful Porsche 911 S offers a saving of over £40,000 compared to the Turbo model.
| | | |
| --- | --- | --- |
| | Porsche 911 Turbo | Porsche 911 S |
| Standard list price | £126,925 | £85,857 |
| Power | 533bhp | 414bhp |
| £ per bhp | £238 | £207 |
| 0-62mph | 3.0 seconds | 4.3 seconds |
| Annual road tax | £295 | £270 |
| Fuel consumption | 31mpg | 32.5mpg |
The 911 S has an extra 49bhp over the standard 911, yet while it's almost 120bhp down on the Turbo, the S is only a second or so slower from 0-62mph and is also slightly more economical and cheaper to tax. The 911 S does without the 911 Turbo's ultra-sporty bodykit, as well as its four-wheel drive, but it's still capable of going around corners incredibly quickly; most drivers will find they run out of confidence and ability before the 911 S runs out of grip.
Should you buy the high-performance model or not?
If you can easily afford either model and think choosing the cheaper option is just settling for second-best, don't do it – you may regret your decision and resent the car. Similarly, if you plan on taking your car to a private race track from time to time, the extra handling and suspension tweaks most performance models come with can be put to full advantage in this environment.
If, on the other hand, you take both models out for an extended test drive and are still on the fence, consider what sort of journeys you do on a day-to-day basis. If you spend a lot of time stuck in traffic during the daily commute, you may feel frustrated about the extra cost of the M3, 911 Turbo or Focus RS as you crawl through rush hour. Similarly, if you regularly use the car to ferry family members about, ask yourself if they'll enjoy the car's performance. If you've teenage children, the answer to that question may be 'yes'; toddlers and babies are likely to be less appreciative, however.
One last word of warning: while two of the examples we've looked at here offer a saving in terms of how much power you get for your pound if you choose a lesser model, as with the Ford Focus, this isn't always the case. The performance-orientated Skoda Octavia vRS diesel, for example, actually offers you more bhp per pound than a standard 2.0-litre diesel Octavia.
The story's the same with the 552bhp Audi RS6, which offers more bang for your buck than the most powerful regular A6 Avant, proving once again that it's always worth doing your sums before making a decision.
Engine management light: top 5 causes of amber engine warning light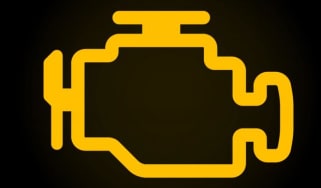 Engine management light: top 5 causes of amber engine warning light
Best new car deals 2023: this week's top car offers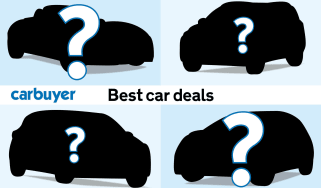 Best new car deals 2023: this week's top car offers
Top 10 best cars under £200 per month 2023/2024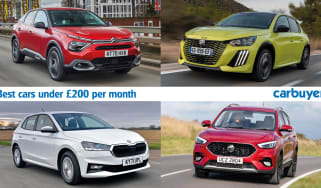 Top 10 best cars under £200 per month 2023/2024