Used Audi A5 Coupe buying guide: 2007-2016 (Mk1)
The Audi A5 coupe is sleek, practical and, as a secondhand prospect, relatively affordable
Hand on heart, most coupe owners will admit their cars are impractical. But some are easier to live with than others and the two-door, four-seat Audi A5 is actually one of the more sensible coupes you can buy.
That's not to say it's a duffer in the looks department, though: Audi did a great job of balancing space and sleekness when it designed the A5, endowing the car with a pleasingly arrow-like profile, as well as the presence and prestige implicit in the brand's well recognised design language.
Sure, there are sportier cars and there are also more spacious coupes (although not many), but the A5 deserves recognition for the balance of poise and space it offers. Its dashboard is also likely to draw compliments; Audi firmly established itself as an interior designer par excellence around the time the first A5 came out.
Audi built this first generation of the A5 for nine years, which is roughly two years longer than a car's normal model cycle. While it got a facelift in 2012, the changes made were relatively minor, so an early A5 in good condition and on private plates will have a timeless quality many will appreciate.
Audi A5 Coupe history
The Audi A5 was launched in 2007 with the choice of a 3.2-litre petrol engine and a 3.0-litre diesel, both of which came with four-wheel drive. A turbocharged 1.8-litre petrol engine and a 2.7-litre diesel came along shortly after launch.
Audi fitted a variety of different gearboxes, depending on which engine the A5 featured. The 3.2-litre petrol and 2.7-litre diesels come with a CVT gearbox known as multitronic (this has artificial 'steps' to mimic a traditional auto, so it's not as unpleasant as many CVTs), while the 1.8-litre petrol was initially manual-only, getting a twin-clutch S tronic gearbox in June 2008.
Speaking of 2008, this year saw 2.0-litre TFSI introduced with two power outputs, while a 2.0-litre TDI also arrived. The more powerful version of the 2.0-litre TFSI featured Audi's quattro four-wheel drive system.
Near the top of the range, Audi offered two high-performance models. The S5 arrived in 2007 and featured a 349bhp 4.2-litre V8 with either a six-speed manual or Tiptronic automatic gearbox. This engine was replaced in 2012 by the 329bhp supercharged V6 also found in the S5 Cabriolet and Sportback, but this came exclusively with a seven-speed S tronic automatic.
Above that, the Audi RS5 Coupe arrived in 2010 and featured the same 4.2-litre V8 as the S5, but with 444bhp and a seven-speed S tronic gearbox only. It also added wider wheelarches, big wheels and more silver trim to the exterior. Both the S5 and RS5 feature quattro four-wheel drive.
The A5 Coupe range remained largely unchanged over its production life, with only minor cosmetic tweaks and interior updates to go with the assorted engine revisions. The biggest update happened in 2012, when new lights were added to the car at the front and rear. The A5 Coupe was replaced by an all-new model in 2016.
Which is the best Audi A5 Coupe model for me?
There are a wide range of A5 Coupe models on offer, so it really depends on what you're after as to which is right for you. The 1.8-litre TFSI petrol is surprisingly responsive, so if you want to save some money, then it's well worth looking at. The 2.0-litre TFSI is a smooth performer and not far behind the 3.0-litre FSI V6 for pace, but adds decent running costs into the mix.
Partnership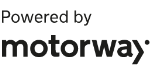 Need to sell your car?
Find your best offer from over 5,000+ dealers. It's that easy.
The rapid S5 model is rather subtle, as it doesn't have a distinctly different look from higher-spec regular A5s, while the V6 version has just as much performance as the earlier V8, although neither sounds particularly sporty. It's the same story with the RS5, as it doesn't have the noise of some V8s (like a Mercedes C63 AMG, for example), while the car isn't as sharp to drive as a BMW M3, and is more like a big GT than a pure sports car.
The big 3.0 and 2.7-litre TDI diesels are more economical than the V6 petrols, but they're still on the thirsty side, so we'd recommend the smaller 2.0-litre TDI if you must have diesel power.
Entry-level models are pretty basic, but move up to SE trim and there's more kit on offer. Audi also offered SE Technik models over the A5 Coupe's life; these added kit such as sat nav and an improved stereo. Sport spec is a middle ground, with slightly sportier looks across the range. Above that, S line models feature a subtly sharper bodykit and lowered suspension, although that does result in a firm ride.
We'd recommend seeking out a car that's been specified with the standard suspension, as it was a no-cost option to revert an S line car back to these settings. Again, Audi offered Black Edition versions of S line trim, which added larger wheels, black exterior and interior trim, plus extra kit.
Running costs, maintenance and parts
Of the early cars, the 1.8-litre TFSI petrol returns 39mpg, while the 3.0-litre FSI returned a claimed 30mpg. With an automatic gearbox that actually improved, to 32mpg. The automatic-only 2.7-litre TDI diesel returned a claimed 42mpg, while the 3.0-litre TDI quattro returned 39mpg. Later cars with 2.0-litre TDI power were the best, at 55mpg, while adding quattro four-wheel drive and an automatic gearbox sees that drop to 51mpg. The V8-engined S5 had economy of 26mpg with an automatic gearbox, while the later V6 supercharged version returned 34mpg. The RS5 Coupe managed 26mpg, too.
A5 Coupes have either fixed or variable service regimes. With the latter, the car will have been serviced once every two years or 18,000 miles, while the fixed schedule will have seen a minor service once a year or 10,000 miles. Services alternate, with every second workshop visit being for a major service. Audi dealers will be pricey, so it might be worth sourcing an independent specialist to save costs on older cars.
The 2.0-litre TDI has a cambelt that needs changing every 75,000 miles or five years (including a new water pump), while automatic gearboxes need an oil change at 40,000 miles.
The air-conditioning system's gas should be recharged on a yearly basis at a cost of around £90, while the brake fluid will need changing every two years at around £60.
What to look out for
The Audi A5 Coupe is based on the same platform as the Audi A4 saloon, and with such a long life span, the Coupe should prove to be reliable. The engines and gearboxes are used across the Audi range, as well as other models in the VW group, so parts supply will be plentiful. It's common for the 2.0 TFSI engine to consume a surprising amount of oil, so is worth checking on any potential purchase.
Cars with climate control need to be checked thoroughly, as the system can be expensive to repair if it fails. Check the gas has been recharged regularly, as this process also introduces a lubricant to the system. The quattro four-wheel-drive system shouldn't make its presence felt unless you encounter slippery conditions, so if you sense any clunks and knocks from the drivetrain in normal driving, it might be worth getting it checked out.
S tronic gearboxes don't have the best reputation for reliability, but as long as the unit shifts smoothly without slip or hesitation, then things should be fine. If you're testing an S line model, don't be concerned by the firm ride. They all do this, especially on larger wheels, although new buyers could specify the standard suspension for a more comfortable ride.
Finally, the A5 Coupe featured a variety of wheel sizes, and the larger diameters are a popular target for thieves, so a set of locking wheel nuts is a recommended upgrade.
Recalls
There have been two recalls for the A5 Coupe, with the first in October 2014 for cars built between January and August 2014. It was to resolve a potential oil leak into the brake servo that could damage the servo diaphragm and reduce servo assistance under braking.
The second recall occurred in April 2015, and only affected cars with the 3.0-litre TFSI petrol engine built in April 2012. There could be a potential fuel leak from the injector rails, with a noticeable smell of unburnt petrol from under the bonnet.
Alternatives
The A5 Coupe may seem like a niche model, but it has a few potential rivals. If you want more practicality, but still want sharp looks, then the A5 Sportback is identical aside from the fact it has five doors, including a hatchback tailgate. Prices are similar to the Coupe, but the A5 Cabriolet commands a premium thanks to its folding fabric roof.
Rivals from other manufacturers include the BMW 3 Series Coupe and later 4 Series Coupe, both of which are more enjoyable to drive thanks to their rear-wheel-drive layouts. Mercedes was selling the CLK coupe when the A5 was launched, but it was subsequently replaced by two models: the smaller C-Class Coupe and the larger E-Class Coupe. The C-Class is the sportier of the two – the E-Class is more of a luxury grand tourer – although neither car is particularly good fun to drive.
Beyond the German marques, there aren't many two-door, four-seat coupes available. The Infiniti G37 Coupe is a cheap alternative, although it uses the same running gear as the Nissan 370Z, so it'll be thirsty. It had a name change to the Infiniti Q60 towards the end of its life in 2013. A newer rival is the Lexus RC, which offers hybrid drive or turbo petrol power.
The top-spec RS5 Coupe has rivals in the shape of the BMW M3 Coupe and later M4 Coupe, but again both BMWs are more involving to drive, while the Mercedes C63 AMG Coupe delivers massive punch and a more exciting V8 soundtrack. Other high-performance rivals include the Lexus RC F, while the Subaru WRX STi delivers similar all-weather performance thanks to its permanent four-wheel drive.
Verdict
The Audi A5 Coupe is a high-quality four-seater sports car that's enjoyable to drive, if not the most thrilling coupe on the market. The wide range of engine and transmission options mean there's plenty of choice, although it's arguable that the 1.8-litre TFSI is all the car you'll need, with a decent combination of performance and low running costs.
If you're looking for a motorway cruiser, then the 2.0-litre TDI is a better option, and all models have a high-quality cabin that puts the A5 Coupe a notch ahead of rivals from BMW and Mercedes. Running costs are steep for the high-performance models, but there's no denying their combination of comfort and performance is hard to beat.