Used Mazda2 buying guide: 2007-2015 (Mk2)
Low running costs and a praiseworthy driving experience should draw you to this unfairly overlooked Ford Fiesta alternative
If you look at the latest rundown of the UK's best-selling cars, the Mazda2 is notable by its absence. Superminis galore populate 2016's top 10 big hitters, with the Ford Fiesta followed by the Vauxhall Corsa, Volkswagen Polo and MINI.
Why no Mazda2? We're a little baffled. The latest Mk3 model is easily an equal to those hatchbacks, and offers a more involving driving experience than almost anything else in this class, save possibly the Fiesta. Presumably image has a part to play here, with Mazda's status never quite being pinned down in the UK. Are its cars it on par with Peugeot's? More affordable than Audi's? Fancier than Ford's?
Wherever Mazda stands in your estimation (and we'd argue its products are easily the equal of mainstream carmakers'), the latest 2 is still too new to be a used bargain. The second-generation model, on the other hand, is an exemplary car with a rarity factor that adds appeal in a market dominated by Corsas, Fiestas and Polos.
Only slightly gawky looks and a small 250-litre boot let things down slightly, but equipment is generous, the interior is impressively spacious and the driving experience – as mentioned above – is the 2's trump card, reminding some of the scintillating Mazda MX-5 roadster.
Mazda2 Mk2 history
A new Mazda2 came out in 2015, but the Mk2 version can still hold its head high. Introduced in September 2007, the second-generation Mazda2 was originally available as a five-door, with a three-door model coming the following May.
Early buyers could only have a petrol 2, but the 74 and 83bhp 1.3-litre engines, as well as the 102bhp 1.5-litre, are all modern, sophisticated offerings. A 67bhp 1.4-litre diesel arrived with the three-door Mazda2 in May 2008, joined by a 1.6-litre diesel in April of the following year.
Three trim levels were offered: TS, TS2 and Sport, with the more powerful version of the 1.3-litre engine coming in TS2 guise and the 1.5-litre petrol getting top-spec Sport trim. All cars have remote central locking, front electric windows, a pair of airbags, a CD stereo with 3.5mm aux input and an immobiliser/alarm.
The TS2 gets 15-inch alloy wheels, power-folding door mirrors, side and curtain airbags, an extra pair of speakers for the stereo (bringing the total to four), air-conditioning and a leather multifunction steering wheel. There's also a TS A/C model, which is the same as the lower-specification car save for the addition of – you guessed it – air-conditioning.
Mazda2 Sports are actually pretty plush, having traction and cruise control, front foglights, automatic wipers and lights, electric rear windows and another brace of speakers for the stereo. Mazda also made a few special-edition 2s: the Tamura came along in January 2009, although this didn't get a lot of extra kit, unlike the Takuya edition of 2010; the Venture model of 2013 comes with rear parking sensors and sportier looks.
Mazda updated the 2's looks in November 2010 with a new front end, while the engines became more efficient and an automatic gearbox was offered at the same time. As is often the case with this class of car, though, few buyers chose the automatic – and the same goes for the diesel engines.
Which is the best Mazda2 Mk2 version?
We'd go for a TS2, as you'll get more kit and power for a reasonable price. The Sport model is great, but you have to go for the 1.5-litre engine to get this, so the double upgrade (engine and trim) may preclude it from those on a tight budget.
Running costs
The second-generation Mazda2 is a few years old now, but can still hold its head high against the latest superminis. The diesels are obviously the economy stars, returning around 66mpg and costing just £20 or £30 a year to tax.
Partnership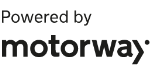 Need to sell your car?
Find your best offer from over 5,000+ dealers. It's that easy.
Pick a petrol Mazda2 and you should see 47-56mpg, with the more powerful 1.5-litre engine occupying the lower end of that spectrum. Road tax ranges from £30-130 a year, with facelifted petrol 2s being cheaper. Note the automatic 1.5-litre model is less efficient (44mpg) and more expensive to tax (£145).
Servicing is required annually or every 12,500 miles, with Mazda charging around £140 for a minor check-up and £260 for a major. Those costs are reasonable, but we suggest shopping around for brakes and the like, as an official dealer will ask around £100 for a set of pads and £130 for discs.
The petrol engines are all chain-driven, but the diesels need a new cambelt every 10 years (or 125,000 miles); budget around £300 for this. The 2 uses long-life coolant that only needs changing once a decade, but to get the proper stuff you'll need around £150. An air-con regas will come in at £70-80, while the brake fluid should be changed every two years and should set you back a similar amount.
Mazda2 Mk2: what to look out for
Very little, to be honest, and most of it's minor. Mazda hasn't issued a single recall for the 2, which is something that can't be said for all of its rivals.
What glitches there are tend to be annoying rather than expensive. The 2's windows are known to mist up easily, although running the air-conditioning year-round cures this. Many owners report the clutch pedal clicks when it's depressed, although this is a niggling idiosyncrasy rather than a fault per se. If the interior fan starts clicking as well, this is due to leaves getting in the system; just wait for them to dry out and disintegrate and everything should return to normal.
Shock absorbers and rear wheel bearings can fail prematurely, with many 2s having the latter fixed under warranty. To detect the former, listen out for grumbling or chattering on a test drive, particularly when cornering. Also, check the standard alarm doesn't go of when the car is locked – wait a few seconds for it to arm before walking around the car closely to see if the sensors go off too easily.
Finally, the Mazda2's interior – while generally well built and designed – may have a few loose panels or bits of trim, so inspect closely for a wonky fascia or signs of damage.
Alternatives
Many and varied. Name almost any carmaker and you'll find a rival to the Mazda2. The Ford Fiesta is incredibly popular and fun to drive, but it's less well equipped than the 2. The Honda Jazz is another strong contender, although the lack of a diesel engine and strong second-hand values work against it.
If you'd like something plusher, consider the VW Polo – although you'll be looking at an older or more sparsely equipped example. Other contenders include the dependable Toyota Yaris and the decent Skoda Fabia, as well as the stylish Peugeot 207 and Renault Clio.
Verdict
If you're looking at buying a second-hand supermini and the Mazda2 isn't on your shortlist, put it there. It has an excellent reputation for reliability, low running costs thanks to the modern engines, a great driving experience and room for five adults. What more can you ask for at this end of the market?
When the Mazda2 Mk2 first went on sale, it cost between £8,500 and £11,800. Today, used examples range significantly in price, however you can expect to pay from between £3,000 to £8,000. For up to date deals on used Mazda2 Mk2s, visit our sister site Buyacar.co.uk.
Engine management light: top 5 causes of amber engine warning light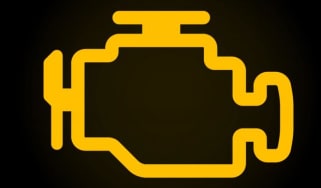 Engine management light: top 5 causes of amber engine warning light
Best new car deals 2023: this week's top car offers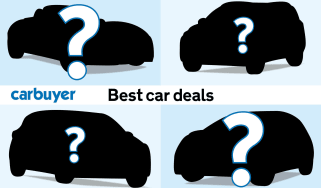 Best new car deals 2023: this week's top car offers
Top 10 best cars under £200 per month 2023/2024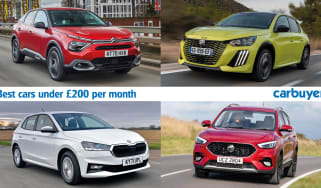 Top 10 best cars under £200 per month 2023/2024